Upgrades for Tiger Athletics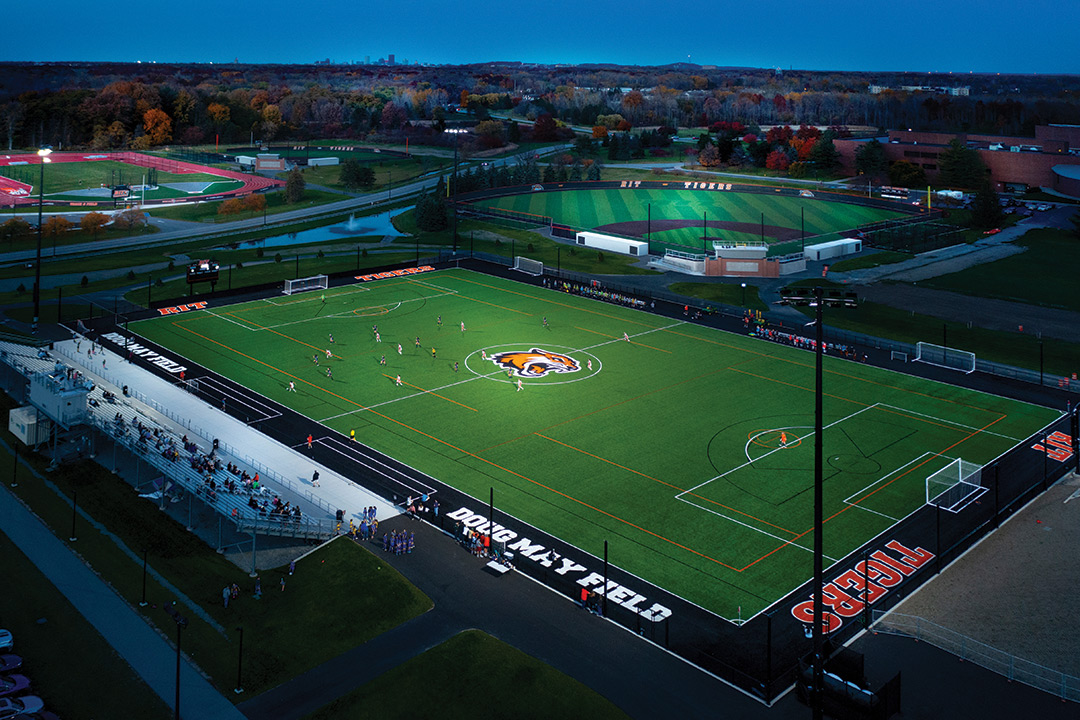 Tiger Stadium is officially a home of champions.
Major renovations continue for RIT Athletics facilities, which benefit thousands of students.
A new artificial turf field, scoreboards, and lighting have been installed at Tiger Stadium. The project is expected to be completed in 2025 with the construction of a stadium complex featuring new seating, locker rooms, concessions, and a press box. The stadium will be home to men's lacrosse and women's lacrosse as well as men's soccer and women's soccer.
The men's lacrosse team won the NCAA championship in 2021 and 2022 and will be a favorite to defend the title this season.
The first phase of the multi-million-dollar athletics improvements is complete with the relocation of the outdoor track facility and new all-weather artificial turf fields for the baseball and softball teams.
"These four new and upgraded athletic facilities will be a true focal point for Tiger spirit," said Jacqueline Nicholson, executive director of Intercollegiate Athletics.
This story is part of the 2023 President's Annual Report. Read more stories from the report.
Topics