WITR relaunches with a new look and sound
New music, website, and logo among the changes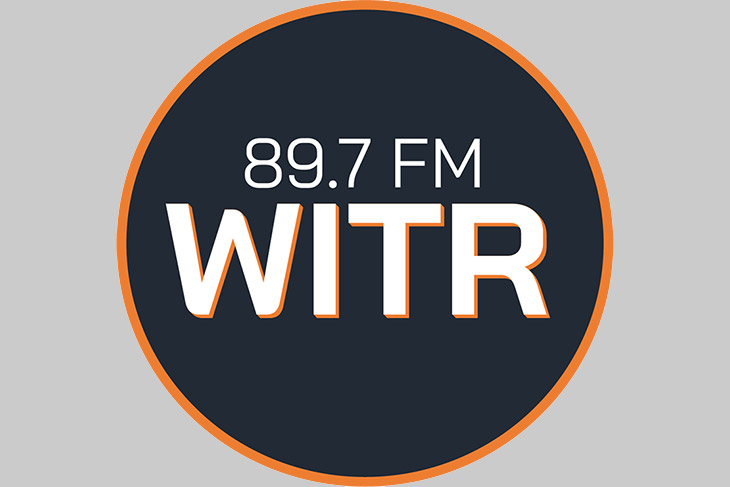 Rochester Institute of Technology's student-run radio station, WITR-FM (89.7), is getting a makeover beginning May 9 with a new music format, logo, website, and later this year, a boost in transmission power.
"There were a lot of things that needed to be updated, so this was a good time to be updating other things as well," said Adam Zaffram, the station's general manager and a third-year game design and development major from Clarence, N.Y. "The general relevance of our music, logo, and styles were slowly drifting away. After hearing from many listeners, DJs, alumni, and our student members, we decided to make this big change."
The station's tagline is also changing, from "The Pulse of Music" to "Modern Music & More," which was used previously.
"We felt that this perfectly encompasses our goal, new brand, and sound of the station," Zaffram said.
He said the station's massive collection of 40,000 CDs and vinyl records will be maintained, and occasionally played.
"Listeners will hear music from the early '80s all the way through the cutting-edge indie tracks. It won't just be the radio hits everyone knows," he said. "We are moving more towards a more curated music library while we continue our mission to provide a platform for independent artists who don't have one on mainstream, commercial radio. We will still be playing indie music, promoting local bands, especially student bands from RIT, while also playing bands and songs everyone knows and loves. Now we're bringing in a lot of relevant and new music so people can hear what people our age are listening to."
WITR will still feature the specialty programming of various genres that it currently features, including "Reggae Sounds," the longest running reggae show in North America, as well as "Bad Dog Blues," men's hockey games, and the periodic "Ask Munson" show with RIT President David Munson.
Zaffram said they are having fun making the change. From noon to 4 p.m. on May 9, the station will be broadcasting Christmas music, country music, and '80s rock to keep its listeners wondering what the new format will be. He said the station may have a relaunch party in the fall, with a concert, new merchandise, stickers, posters, and more.
The station broadcasts continually, 24/7, and may be heard in the greater Rochester area as well as streamed online. The current 910 wattage will also be upgraded this summer to 3,000 watts, which will expand the listening area, especially in downtown Rochester where the signal now is weak at times.
Zaffram said WITR also hopes to have regular "Rochester sessions," where bands can come into the station's new music studio in the Student Alumni Union to broadcast live. That studio and recording equipment, expected to be open in the fall, will also be available for rent by clubs on campus.
The station's website, last overhauled in 2011, will still feature album reviews and information about the station's shows.
"Some other cool features include being able to request songs directly from the website, and our website will let you save songs we played on air to your Spotify account, or other streaming services," Zaffram said.
The station first went on the air as an AM station in 1961. It changed to its current FM status in 1975, Zaffram said. About 15 passionate students are on the staff along, including six who are board members. The station expects more students to become involved in the fall, especially as DJs.
"We're very excited about it," Zaffram said. "It's a good time to show everybody, not only students but the greater Rochester community, what our potential is. We can't wait to share the new WITR with our audience and the rest of Rochester."