Residence Life
A place where you feel at home
---
The Center for Residence Life provides engaging, inclusive, and supportive living-learning environments. With this commitment, the Center for Residence Life prepares you to be a critically conscious and thoughtfully engaged global citizen collaborating for the greater good. You'll have the resources to focus on your academic journey with the support of dedicated and caring staff members. The experience of living on campus will help residents make meaningful connections and build memories that will last a lifetime.
Interpersonal
Engagement
Communicate with empathy and active listening when interacting and developing relationships with others in their communities.
Inclusive
Excellence
Students understand how collaborating with others who are different from them helps them learn and grow.
Self-
Advocacy
Analyze personal needs and define goals while establishing confidence in developing effective solutions.
Making
Meaning
Reflect upon current experiences and apply that knowledge to the future.
RIT Housing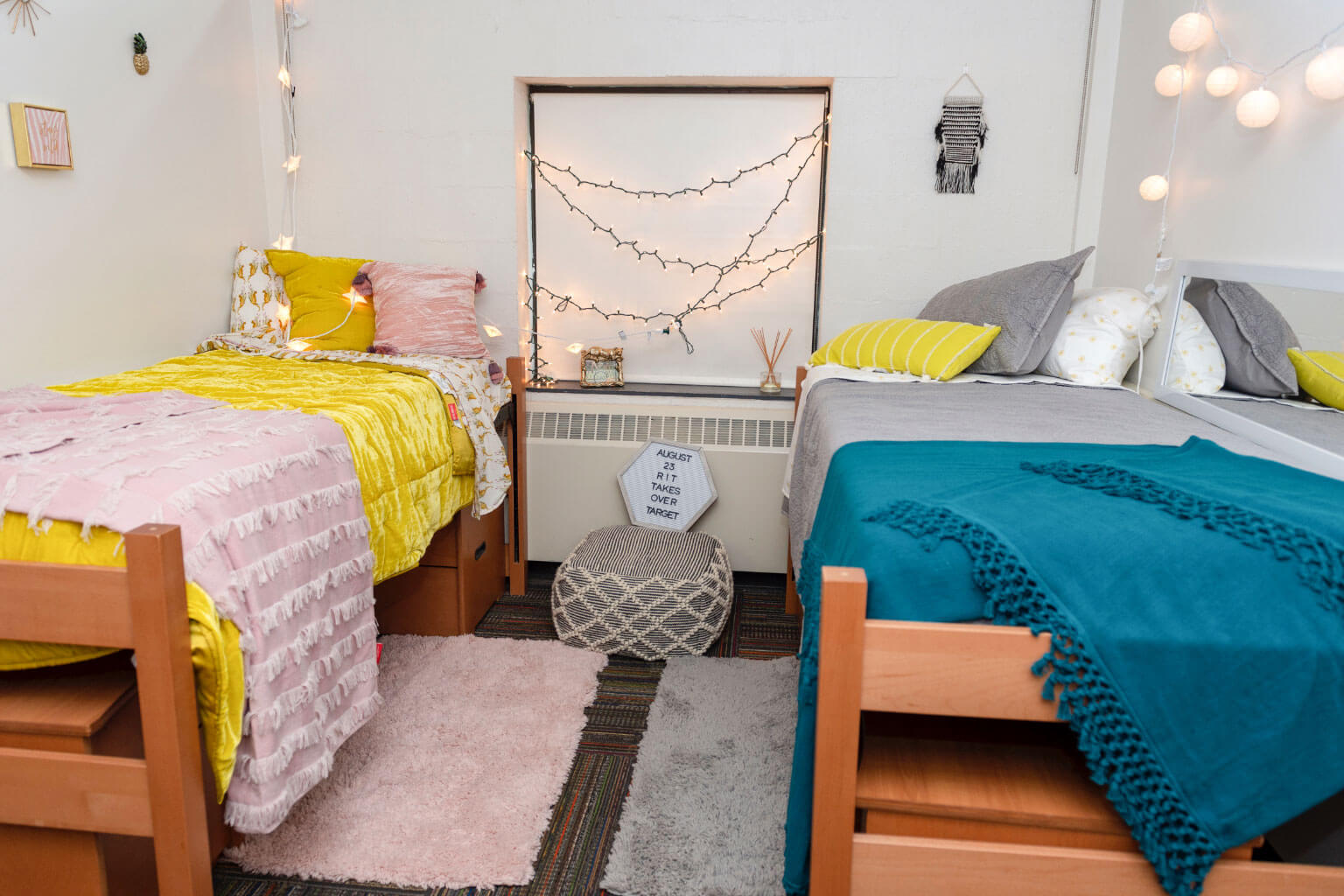 RIT Housing offers a number of tailored housing solutions with a wide variety of community experiences. All on-campus residences are supported by the team in the Center for Residence Life.
Special Interest Housing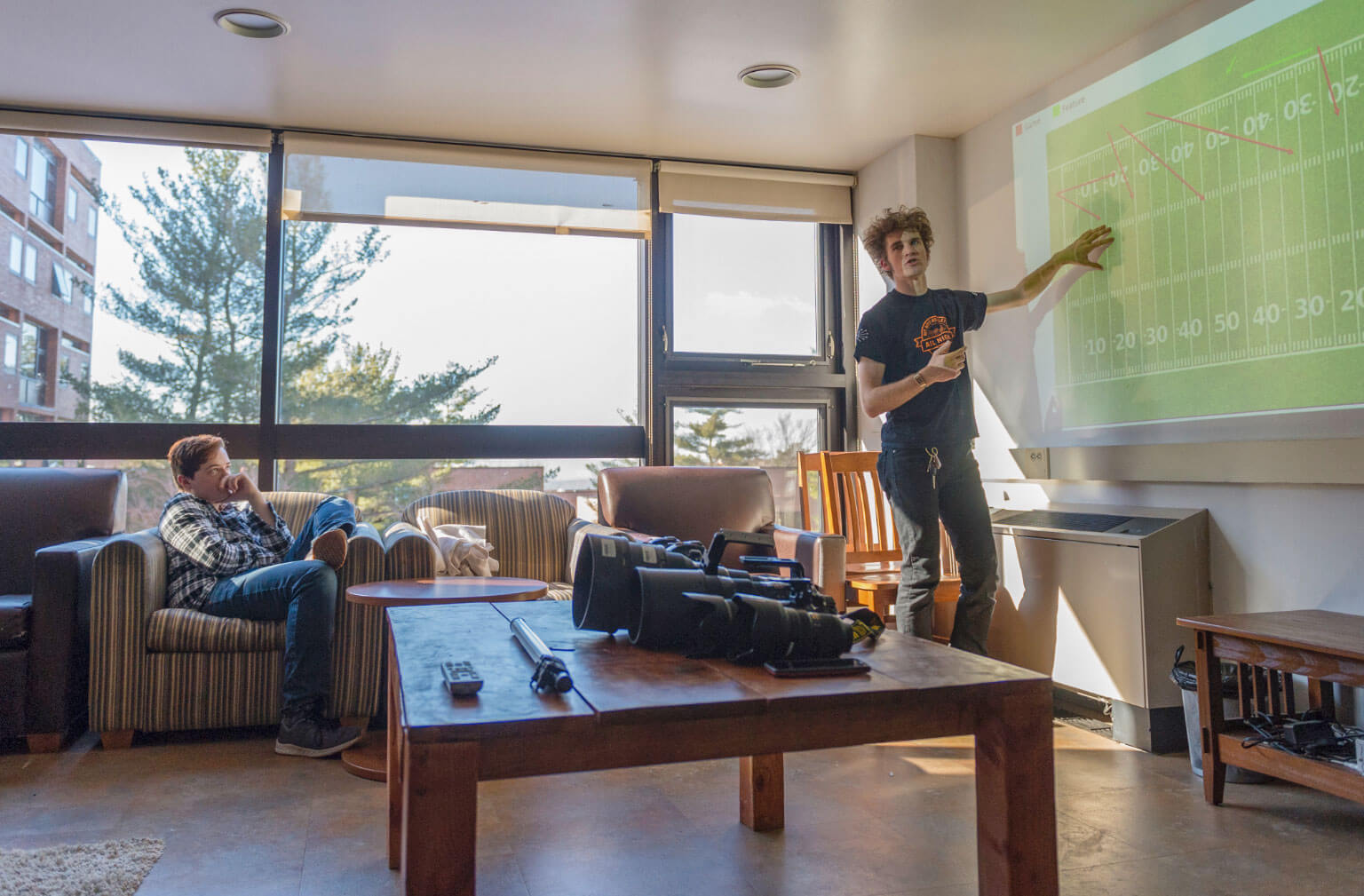 Our campus is home to seven Special Interest Houses, located on specific floors in the residence halls. These Special Interest Houses provide a unique themed experience connecting the academic and social experience.
Programs and Services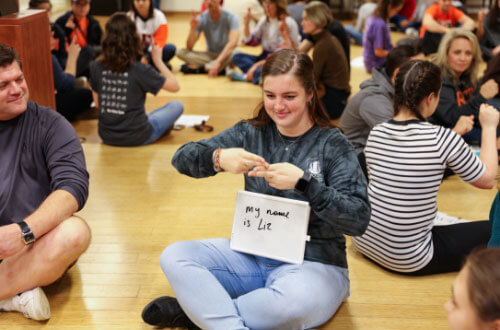 No Voice Zone
This weekly program allows you to learn American Sign Language from student peers. Each week has a different theme with new signs to learn.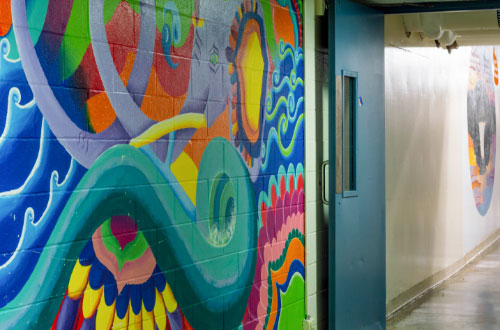 Tunnel Murals
The tunnel murals are a longstanding tradition at RIT dating back to May 1970.
Student Leadership Opportunities
Resident Advisors (RAs)
RAs serve as front-line support to their residents, supporting others in celebration and in times of crisis and conflict. They build a community for their resident students and encourage a sense of belonging through participation in residence hall floor and community events.
Apply to be a Resident Advisor
Graduate Resident Advisors (Grad RAs)
Grad RAs support 200-400 residents residing in on-campus apartments. Their primary responsibility is to facilitate interaction and communication among residents through planning and implementing social and educational events, and individual conflict resolution dialogues.
Apply to be a Graduate Resident Advisor