Rare Vignelli photographs on display at RIT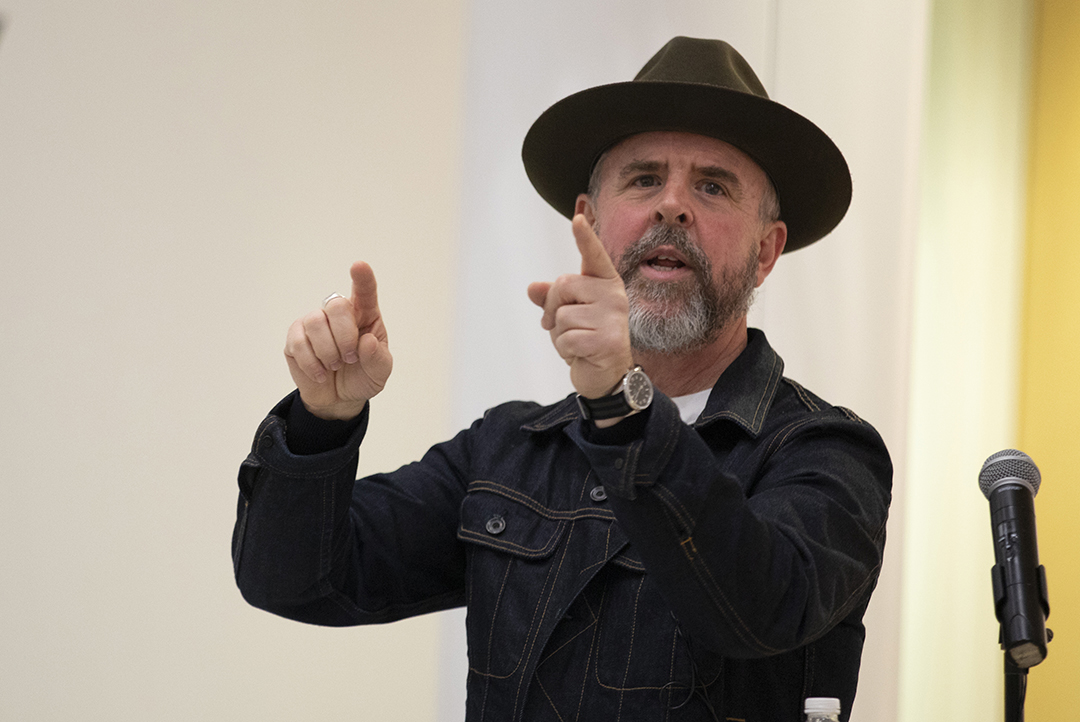 Jesse Wolfe
In 2013, renowned filmmaker and photographer Gary Hustwit spent a day photographing Massimo and Lella Vignelli at their home studio in Manhattan.
Images from that session were published in a book, Vignelli: Photographs. Select photos from the project are also now on display in the Vignelli Center for Design Studies' Benetton Gallery on the RIT campus through April 15. The images were publicly exhibited for the first time during Hustwit's Feb. 4-5 visit to RIT as part of the Vignelli Center for Design Studies' ongoing 10th anniversary celebration. 
"I didn't have any idea what I'd do with the images," Hustwit said. "But I wanted to try to capture the feeling of being in that place, with the two of them, at that point in their lives."
During his time at RIT, Hustwit also delivered a standing-room-only talk about his day with the Vignellis and other career-defining work, which includes directing acclaimed documentaries "Helvetica," "Rams" and more.
Hustwit's Vignelli: Photographs book is available at Shop One on RIT's campus.