Areaware: Blockitecture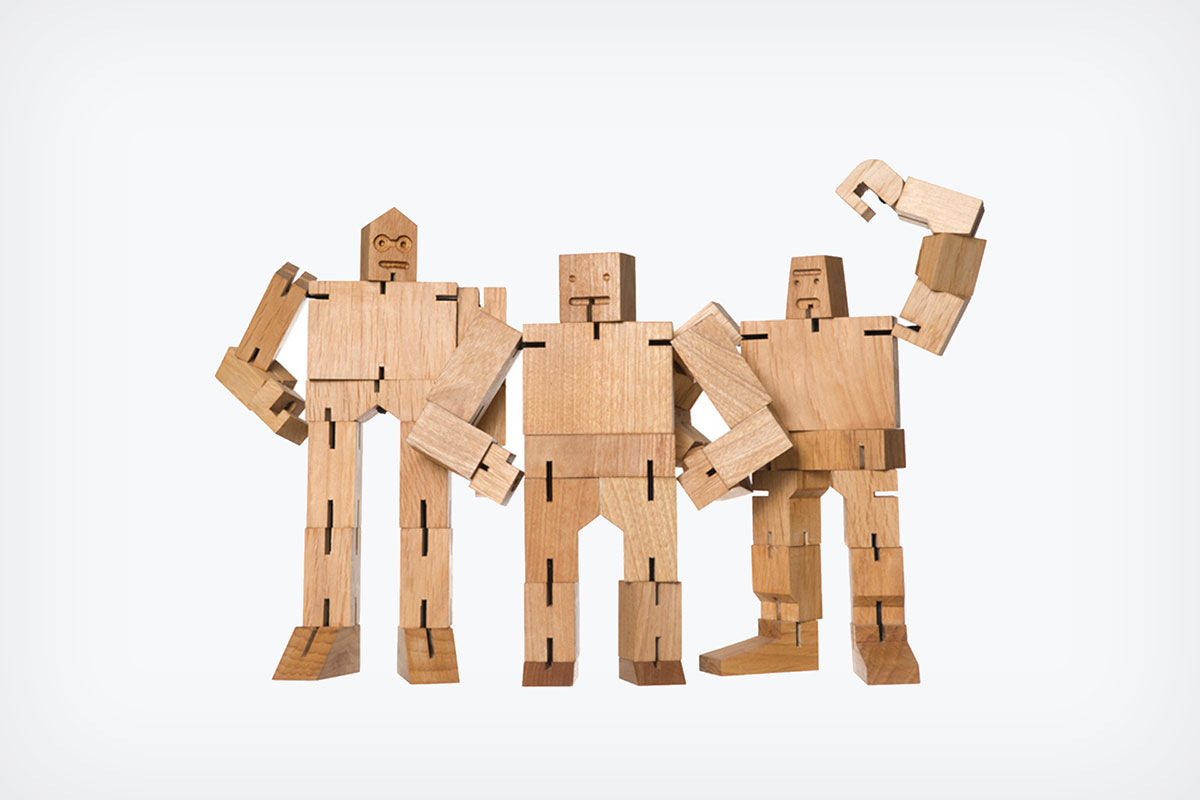 Students have already used Areaware's donation for research and as a reference tool for Metaproject 03, an industrial design course with an industry partnership, placing student output into a global venue. The Design is One philosophy exposed by the Vignelli Center for Design Studies will be overlaid into the conversation, linking the work thematically to the Vignelli Center. Through their donation, Areaware is making a major contribution to the education and experiences of young designers. The winning student's design, "Blockitecture" by James Paulius, was manufactured and is now available on the Areaware site.
"We try to create thoughtful products that encourage a dialogue between people and their surroundings. We like to think that we have a good sense of humor and that our items are poetic. Our goals are to create objects that inspire an emotional response and to explore design languages as a means of creating new syncretic forms. We wish to create a forum for young and local talent to see their ideas become real and tangible, and to develop their narratives through a larger body of work. We like working with designers who are earnest in their ideals and together, we hope to become a strong voice for American design on the world stage. We believe that appreciation for beauty is central to what it means to be alive and want to embody this principle in even the simplest things." – Areaware
Industrial design professor and Metaproject creator Josh Owen said, "The donation of these wooden toys to the joint Vignelli Center/ID Product Timecapsule initiative benchmarks excellence in product design for our students to study in a hands-on way. Experiential learning is tightly intertwined with the language of items like these, which fall in direct lineage of the Bauhaus and Modernist thought. We are delighted to have contemporary examples of good design like these for the students to learn from as they develop their own, related research projects."
About Metaproject 03
Developed by RIT Professor Josh Owen in 2010 as an industrial design course with an industry partnership placing student output into a global venue, this project was Metaproject's third generation. Metaproject 03 involved the partnership with world-renowned avant-garde accessories manufacturer Areaware.
After the course results were juried, they were shown during Design Week in New York City in May of 2013. RIT published a case-study book, which chronicles the methodology and output from the course, shedding light on the design process.