Parallel Design Partnership: Ellen's Brackets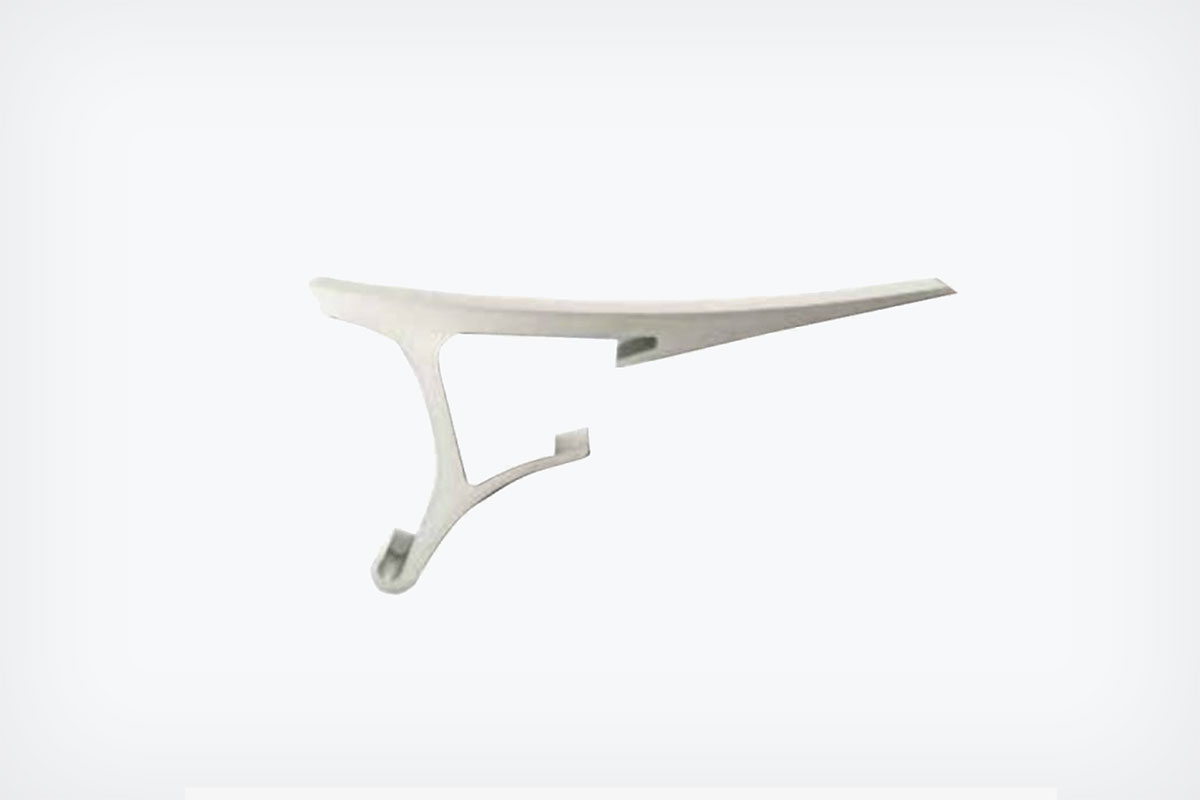 Ellen's Brackets, designed by Ali Tayar, offer an elegant yet robust alternative to standard, stamped-steel bracket shelving systems. Tayar's dual background in architectural engineering and architecture is manifested in the bracket's capacity to be both rational and poetic. Its form lies where engineering meets design.
The project began as a commission. Ellen Levy, a friend and client of Tayar's, requested a shelving system for her loft renovation that would span 100 linear feet. This led Tayar to develop a structure made of custom aluminum extrusions. These would become known as Ellen's Brackets.
The wall-mounted system consists of three parts — a structural T-section track, a notched pin, and a bracket. The main track is vertically or horizontally mounted on a wall, the brackets slide along the track into the desired position, and the brackets are secured by inserting a pin into one of the track's holes. Once assembled, the shelving is inserted. 
The material of the shelf can range anywhere from wood to glass, but the brackets are meant to fit 3/4-inch-thick and 10-inch deep proportions. The length is customizable. The result is a cantilevered shelf that is structurally sound and aesthetically light.
Although originally designed for a specific client, Ellen's Brackets are now mass produced. The design was modified slightly before going into production because the manufacturer wanted an adjustable system. The track is made from extruded aluminum and the brackets are injection molded. The system allows for 1 1/2-inch incremental adjustments for the shelves.  
"On the one hand, he was so rational, wedded to engineering principal. On the other hand, he was so poetic. He thought like an artist. This mix of poetry and rationalism gave his work a great lightness of spirit," Ellen Levy said about Ali Tayar's work in an interview with Interior Design Magazine.
Below is the prototype, first version, and final version of Ellen's Brackets.
Insert bracket4.jpg here
About Ali Tayar
"Most of the work we have produced in the last 10 years is furniture and objects, but to me they are architectural constructions. I view them as small buildings." – Ali Tayar (Furniture + Architecture)
Ali Tayar was a Turkish architect and designer whose work was guided by parallel structural thinking in architecture and engineering. His dual training as an architectural engineer at Stuttgart and then as an architect at MIT shaped his guiding principles. Tayar's work reflected this parallel philosophy through his focus on creating flexible modular systems and applying these systems at any scale — from brackets to buildings.
In 1992, Tayar established his own professional office called Parallel Design Partnership and began designing products and interiors.
"Ali called his studio Parallel Design as a recognition that his parallel practices in architecture, interiors, furniture, and product design all came out of the same design philosophy," Dung Ngo said in an interview with R & Company.
Tayar prematurely passed away in 2016. The Vignelli Center is honored and humbled to hold a piece of his legacy within its Product Timecapsule collection.