Uniform Wares: 100 Series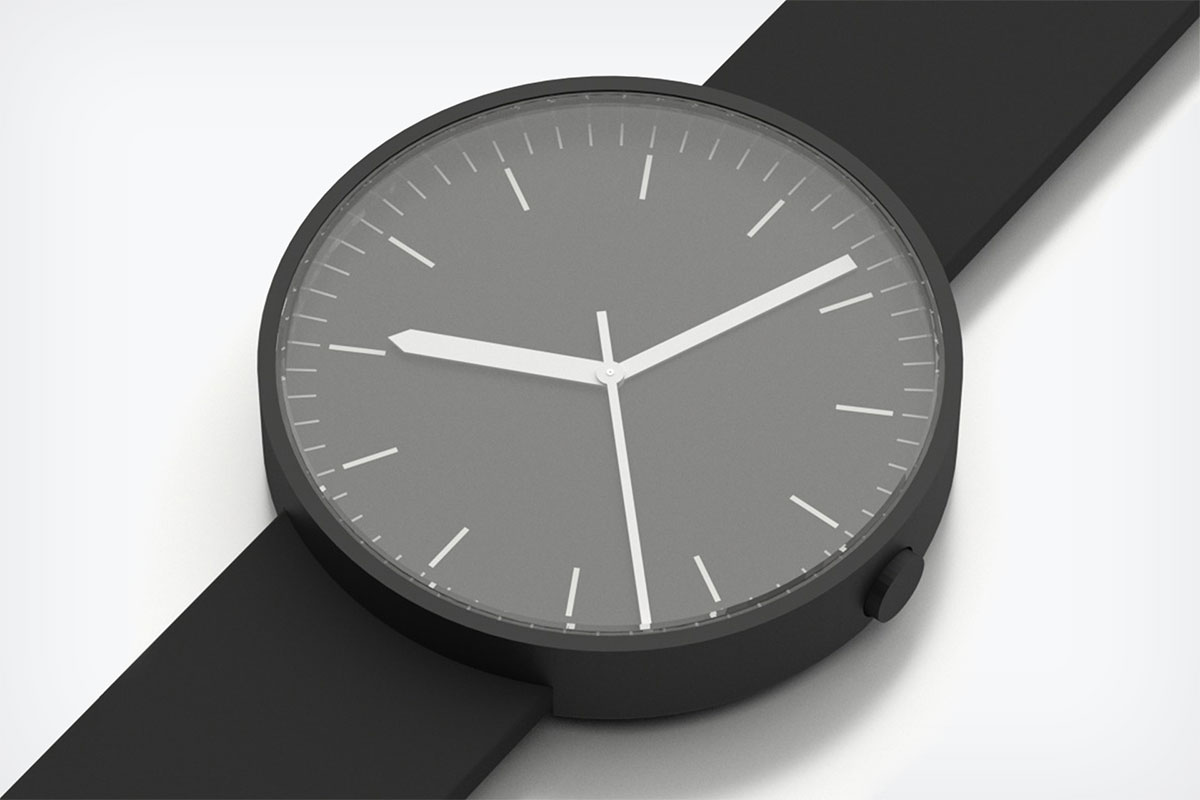 "Uniform Wares is a British company that designs and produces timepieces based around a philosophy firmly rooted in contemporary British design and engineering. Each Uniform Wares timepiece is a carefully balanced exercise exploring the relationships between engineering, aesthetics, function, material choice, and surface finish." – Uniform Wares
With backgrounds in furniture design and architectural model making, designers Patrick Bek and Oliver Fowles — who became friends while studying product design in Birmingham (UK) — launched the luxury watch start-up, Uniform Wares, in 2009, amidst recession woes and customers' tightened purse strings.
"In times of financial crisis, customers' buying habits become more considered, and Uniform Wares offers a more considered alternative to other watches at this price point; I think our customers appreciate this," Fowles said.
Fans of modern design and utilitarian British manufacturers, the two tried to "remain true to a simple, legible aesthetic" with contemporary interpretations of classic wrist watch designs. Upon releasing their 100 Series, customers' responses were overwhelmingly positive. Even the San Francisco Museum of Modern art weighed in by adding the model to its permanent collection of architecture and design, signifying the watch was an instant classic.
The following images offer a quick dash through the Uniform Wares design process. More can be seen by visiting the physical Product Timecapsule Archives at Rochester Institute of Technology.
References
Braddock, Kevin. "The Details: Uniform Wares." MR PORTER. (accessed March 6, 2014).
Carvell, Nick. "Talking timepieces with the designers behind Uniform Wares." GQ. (accessed March 6, 2014).
"Uniform Wares – Right Time, Right Place." New European Economy. (accessed March 6, 2014).