Course Options
In order to fulfill your Honors Academic Requirements, there are a number of course options available.
Seminars are required for students. Incoming first year students will be enrolled in the First Year Seminar automatically (and Internal Admit students will be exempt). All students must enroll in a Senior Seminar in their last year.
Honors Courses, Honors Options, and Graduate Courses can be used selectively by students to fulfill their Honors points requirements. More information is available below.
---
Seminars
Students are required to participate in a First-Year and Senior Seminar through the Honors Program. These courses allow students to expand their educational experiences with their peers. These requirements are automatically fulfilled by the system once the courses are completed, no further action is required by the student.
First-Year Honors Seminar:
The first-year honors seminar is a foundational course that examines how our social worlds are linked to our natural and built worlds. The corresponding emphasis on inquiry, analysis, and interpretation is intended to facilitate student-engaged learning.
Internal Admit students are exempt from this requirement.
Honors Senior Seminar:
The senior seminar constitutes the final requirement for students in the Honors Program, providing a culminating honors experience. This one-credit class can be taken during a student's final 2 years at RIT. (ex: 3rd or 4th year for a 4-year degree program or 4th or 5th year for a 5-year degree program)
Course Number ITDL - 450 or ITDS - 450. This one-credit course will be offered in both the Spring and Fall.
Honors Courses
Due to differences in program requirements among RIT's colleges, Honors courses fulfill different requirements for different students. Check with your academic advisor to determine how an Honors course that you plan to take fits into your degree/program requirements. Points will automatically be awarded by the system once the courses are completed and grades are posted, no further action is required by the student.
How to Find Honors Courses in SIS:
Select "Enroll and Search"
Select "Class Search and Enroll"
Select the desired Term
Click on "Additional ways to search"
Click on the drop-down "Search Class Attributes"
Select "Honors Course"
Hit Search!
How to Find Honors Courses in Tiger Center:
Please Note: Starting Fall 2019, enrollment for classes must be done in SIS, although the course catalog can still be viewed on Tiger Center.
Select "Class Search"
Select the desired Term from the drop-down menu
Select "Advanced Search"
Click on the checkbox for "Honors" under Course Attribute Options
Click "Save Options"
Hit Search!
For a list of the current semester's Honors Courses, go here.
Honors Options (Contract Courses)
*** For the Fall 2020 semester (term 2201)***

Please submit your Honors Option Applications forms via email to Honors@rit.edu.
Honors Options, formerly known as Contract Courses, present an opportunity for students to obtain their Honors credit by completing additional work in regular courses. When a student contracts with a professor to take a regular course for Honors credit, the student agrees to complete additional coursework that the professor assigns to the student. This additional coursework must be completed in order for the student to earn Honors credit for the course.
The RIT Honors Program requires that the student earns between an A and a B- in the course in order for it to be accepted for Honors credit. In the contract, both the student and professor will agree on the additional coursework before the course commences. If the student does not meet all of the terms listed in the Option, then that student receives course credit only (no Honors credit). However, if the student does meet all of the terms in the Option and earns at least a B- in the course, the student is awarded Honors credit.

Credit Hours = Honors Points
Please note that contracts cannot be completed in 100-level classes.
Submit your Honors Option proposal to the Honors Office before the end of the add/drop period. Once you have completed the course, please submit for points through your status page on the website. Points will be awarded upon receiving your Honors Option submission and faculty verification at the end of the semester and after grades are finalized.
The forms needed to complete this requirement are listed below:
Please view the following documents as examples of what we are looking for on the Application Form and description of proposed enrichment:
Graduate Courses
Credit hours = Honors Points (up to 1 course)
Students must earn a grade of 'B-' or higher in the course to earn Honors credit.
Submit your points request here. Please be sure to include the course title, course number and semester completed in your description.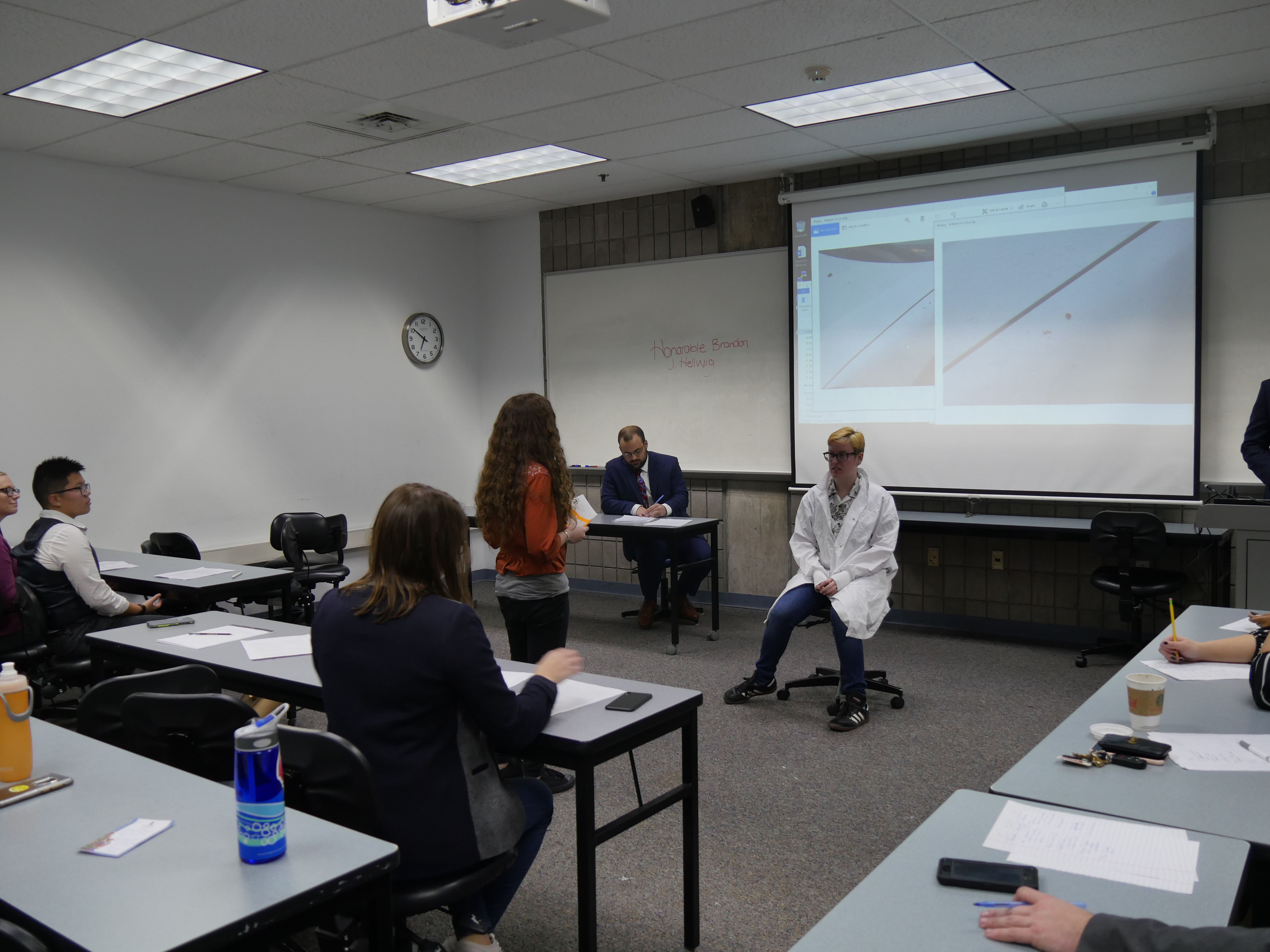 Honors Science and the Law