What is Honors?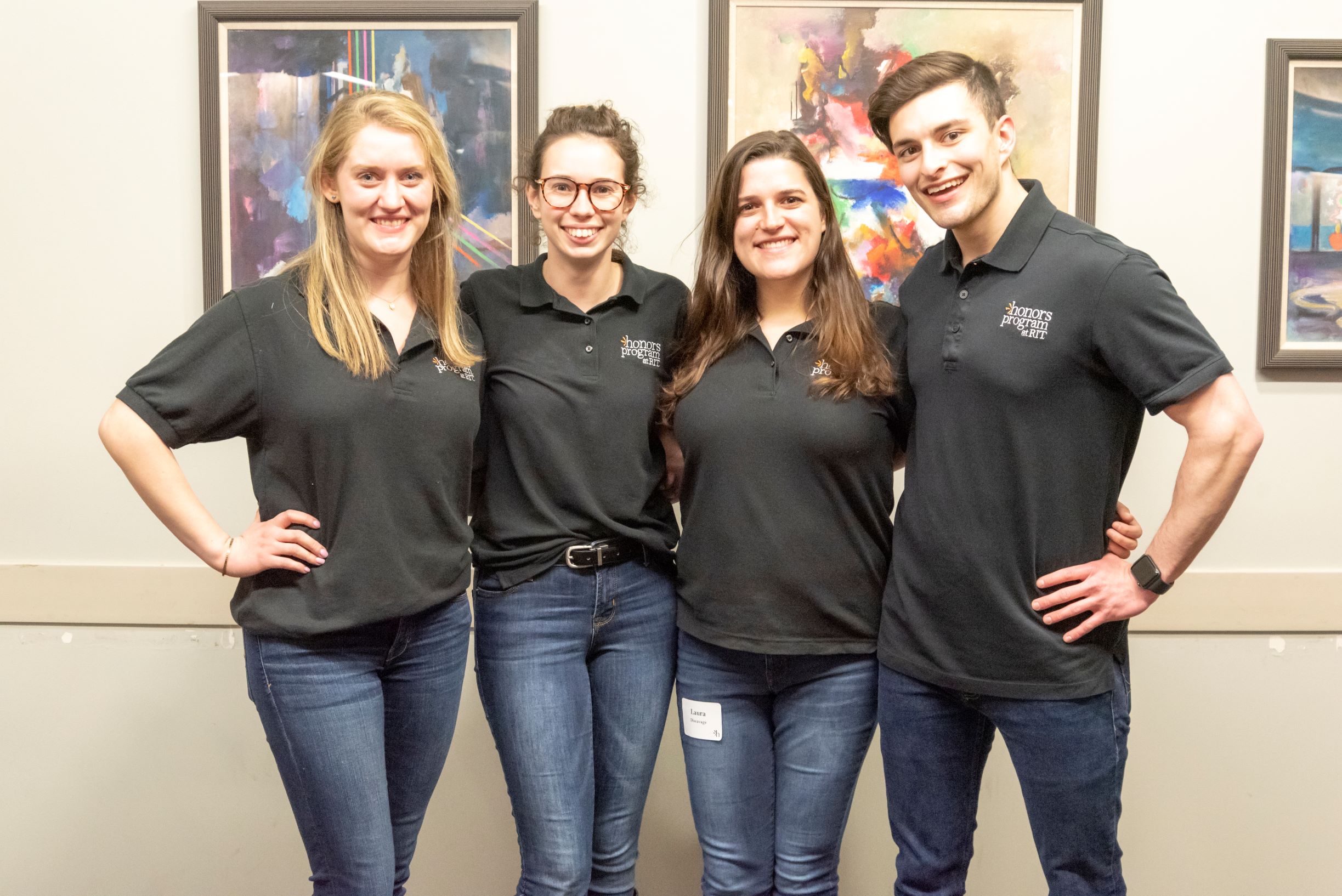 Honors Council Officers, 2018-2019
LEADERSHIP. SCHOLARSHIP. CITIZENSHIP.
Designed around three basic ideals of Leadership, Scholarship and Citizenship, the Honors Program is for students who seek to challenge themselves in exemplary learning experiences such as undergraduate research projects, Honors Courses, independent study and international experiences; who wish to extend and share their knowledge through participation in professional associations and conferences; and who aspire to join other outstanding students and faculty in a wide range of special activities throughout the year, including field trips, social events, and community service projects. Honors activities and courses are designed to enhance the professional dimension of the student's collegiate experience. The major components of the Honors Program include enhanced academic coursework, professional opportunities within the student's home college, and Complementary Learning experiences.
Honors at a Glance
The RIT Honors Program features several distinctive and complementary components:
Honors Curriculum
Within their colleges, Honors students have access to special courses, seminars, projects and advising. They also participate in an Honors general education curriculum that brings together Honors students from colleges across the university. Students draw from a substantial menu of extracurricular opportunities to fashion individual plans for learning outside the classroom.
Research and Professional Development
Capitalizing on RIT's assets as among the nation's foremost career-oriented universities, the Honors Program offers students opportunities to work directly with faculty on applied and interdisciplinary research projects and supports cooperative education experiences and internships for Honors students.
Honors Advising and Mentoring
Each College has designated an experienced faculty or staff member to serve as its Honors Program Advocate. College Advocates work on a one-to-one basis with each Honors student in their college in developing annual and long-term educational and career plans, and in developing professional and experiential learning opportunities such as research placements, co-ops, internships and study abroad. In addition, the Honors Program Director and staff are available to answer advising questions and provide additional support services.
Honors Residence
First-year and upperclass Honors students are guaranteed Honors housing in the Honors residence hall (Gibson) to benefit from interaction with other Honors students outside the classroom. Annually, upperclassmen must choose to sign up for Honors housing in December.
Complementary Learning Experiences
To complement their college-based Honors activities and general education Honors courses, RIT Honors students also participate in yearly Complementary Learning activities (both service and leadership experiences) based on each student's personal and professional interests.