What is Honors?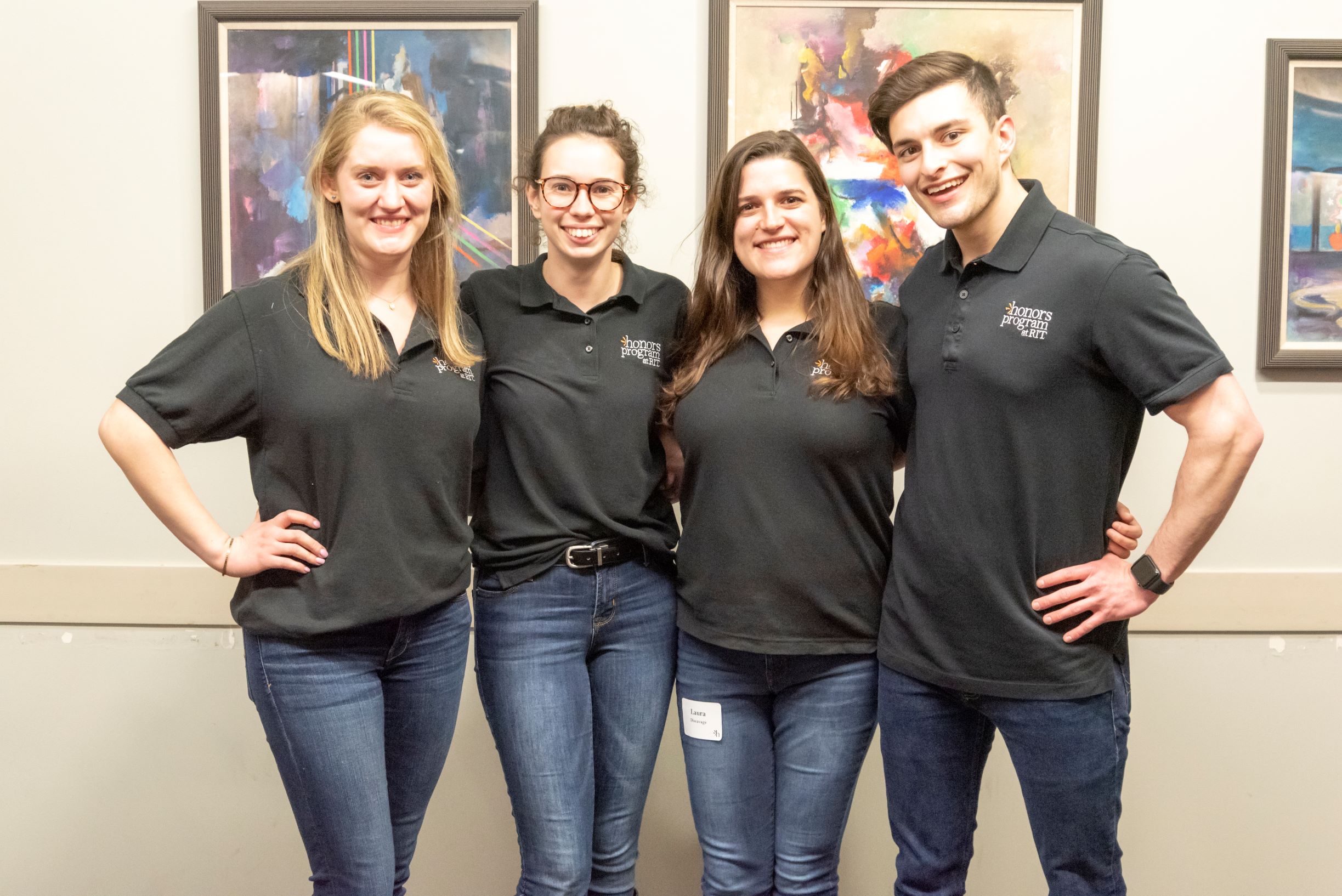 Honors Council Officers, 2018-2019
LEADERSHIP. SCHOLARSHIP. CITIZENSHIP.
Designed around three basic ideals of Leadership, Scholarship and Citizenship, the Honors Program is for students who seek to challenge themselves in exemplary learning experiences such as undergraduate research projects, Honors Courses, independent study and international experiences; who wish to extend and share their knowledge through participation in professional associations and conferences; and who aspire to join other outstanding students and faculty in a wide range of special activities throughout the year, including field trips, social events, and community service projects. Honors activities and courses are designed to enhance the professional dimension of the student's collegiate experience. The major components of the Honors Program include enhanced academic coursework, professional opportunities within the student's home college, and Complementary Learning experiences.
The Honors community is an incredible support system to celebrate your successes with and help get you through the rough times. It feels like a second home!
Dominique Caldwell, Applied Statistics 2021
The Honors community is my favorite part of the program; I love being able to surround myself with other hard-working and dedicated students and campus leaders.
Xander Rohring, New Media Marketing 2022
The Honors Program was really helpful in adjusting to college. I love how I can meet new people and do new things but still have a small, tight-knit community to fall back on.
Laura Discavage, Industrial Engineering 2021