Ph.D. students take different career paths
RIT confers Ph.Ds. to students in Class of 2020 and Class of 2021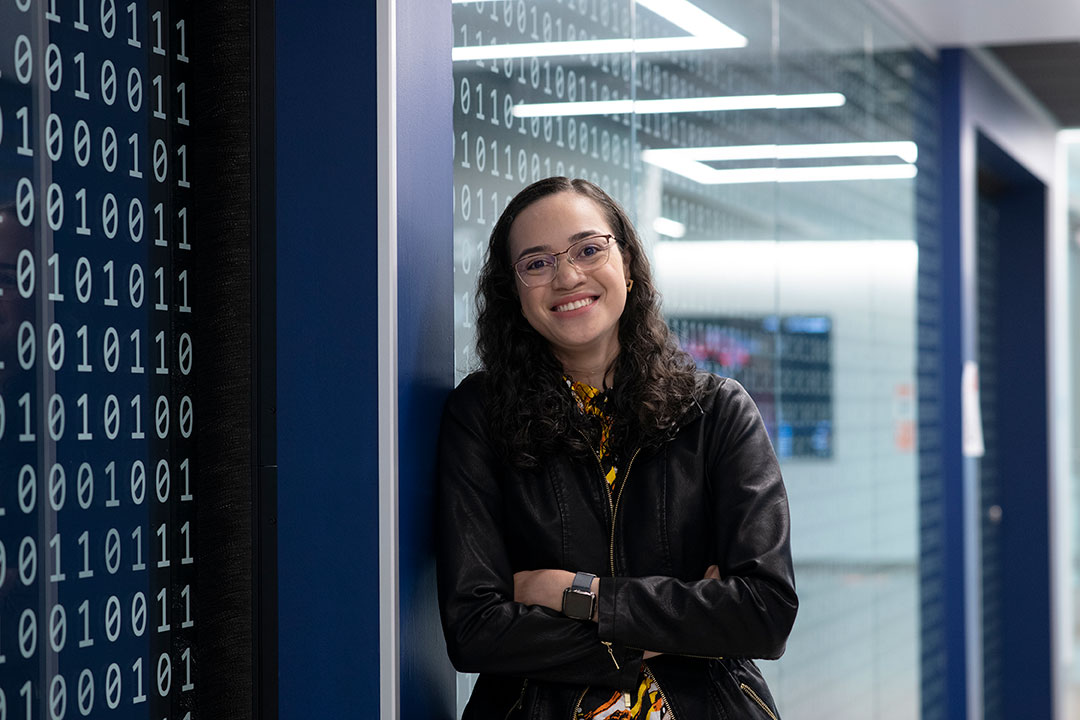 A scholarship from the Brazilian government led Joanna C. S. Santos to RIT and to new solutions in software security research.
Now, Santos is preparing to defend her dissertation and receive her Ph.D. in computing and information sciences. This fall, Santos will join the University of Notre Dame as an assistant professor of computer science and engineering.
Twyla Cummings, associate provost and dean of Graduate Education at RIT, said RIT is growing its Ph.D. programs. Three new engineering doctoral programs—electrical and computer engineering, mechanical and industrial engineering, and biomedical and chemical engineering—began accepting students this spring for the fall. The programs are an evolution and replacement of the Ph.D. in engineering, a degree program established in 2014.
Other Ph.D. programs offered are mathematical modeling, color science, sustainability, astrophysical sciences and technology, microsystems engineering, imaging science, and computing and information sciences.
More than 50 students are expected to earn their Ph.D. degrees by the end of June. The hooding ceremony, which will also include Ph.D. recipients in the class of 2020, is May 15. RIT's Strategic Plan calls for annual numbers of at least 50 graduating doctoral students per year by 2025.
"RIT is moving closer to that goal by building a pipeline of students," Cummings said. "During the last three years, the number of first year students has continued to increase. Before we would bring in about 65 to 70 students a year, and now we are averaging about 90 per year."
Santos, originally from São Cristóvão in the Brazilian state Sergipe, pursued her Ph.D. at RIT after completing her master's degree in software engineering. She stayed for the research opportunities and the supportive mentorship of Professor Mehdi Mirakhorli, Kodak Endowed Scholar in Golisano College of Computing and Information Sciences.
"The first thing that I felt here at RIT was that I would be able to advance my career in whatever path I chose," Santos said. "If I want to go to industry or if I want to work on a startup. It felt to me that there were multiple opportunities for me to grow in my career in whatever path I chose. In the end I decided to become an academic."
Her research addresses coding problems and helps programmers find and correct common mistakes in their source to strengthen their products against future attacks.
Santos will continue her software security research at the University of Notre Dame. She will take with her a teaching philosophy shaped by RIT's emphasis on applied science and teamwork.
"Another quality I have learned here is kindness and to be supportive, and I want to pay it forward," Santos said. "I want to be as supportive to my students as my adviser and other faculty were to me at RIT."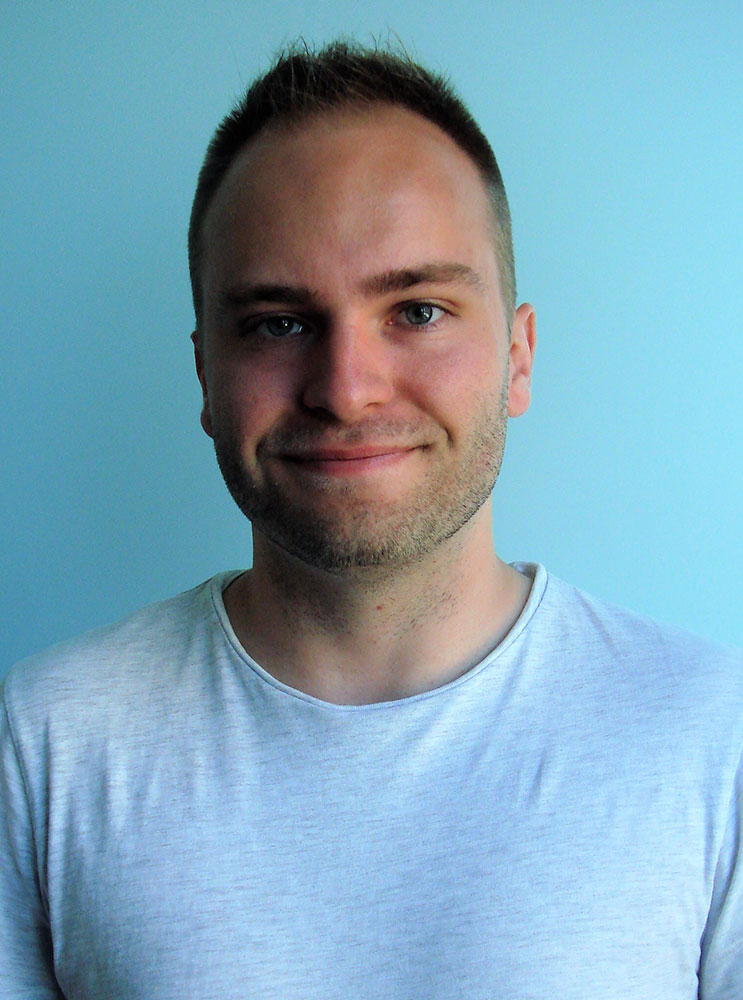 Matt Hartensveld found opportunities at RIT that helped him leapfrog his career as an entrepreneur while working on his Ph.D. in microsystems engineering. Hartensveld is the CTO of Innovation Semiconductor, a company he started to research and develop tiny LED display technologies for smart watches and for applications using augmented/virtual reality. He will focus on his company full time after graduation.
From his sophomore year to the completion of his Ph.D. degree this spring, Hartensveld, from Wyckoff, N.J., has benefited from the continuity in mentorship from Jing Zhang, associate professor of electrical and microelectronic engineering. This foundation enabled Hartensveld to pursue his ideas and explore entrepreneurial opportunities offered through the Albert J. Simone Center for Innovation and Entrepreneurship and a Venture Creations program, which in 2019, sent him to Silicon Valley to network with RIT alumni in San Francisco.
Hartensveld holds a patent for technology he developed at RIT during his senior capstone project for his bachelor's degree in microelectronic engineering. He advanced his research while earning his master's in materials science and engineering, his microsystems engineering Ph.D., and now holds four patents in this area.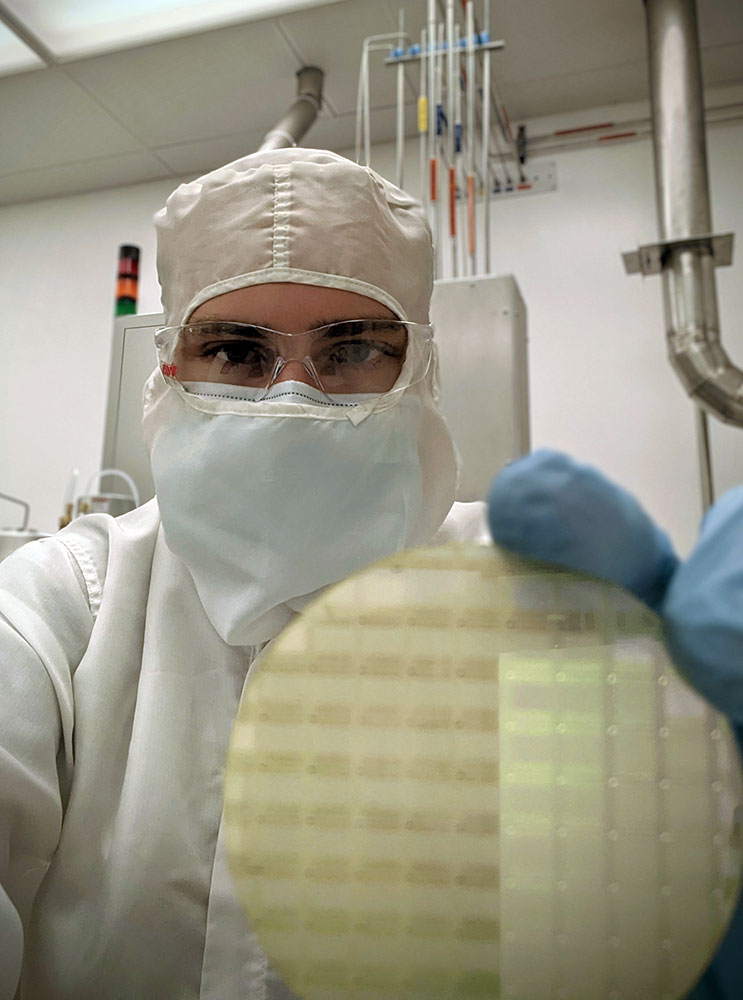 Center for Detectors
"I found a straightforward way to integrate LEDs (think 'light bulbs') with transistors ('light switches') from the same material, and to do so vertically," Hartensveld said.
The uniformity of material makes it easier to shrink the display dimensions, and is sought after by technology companies like Google, Apple, Samsung, FaceBook, and LG, Hartensveld said. "We've been able to solve a solution that they've been stuck at."
"We partnered with a foundry and clean room in Ithaca, N.Y., to develop our devices further and then make thousands of them," Hartensveld said. "We've raised a lot of capital and will continue to pursue to see where it goes."
Topics