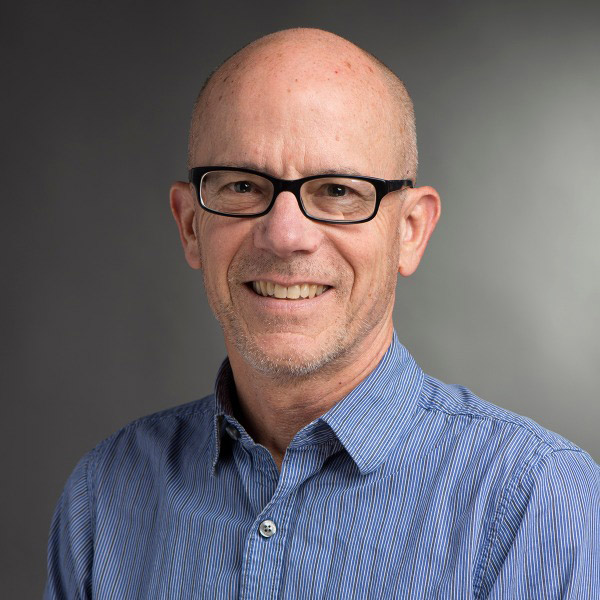 Anthony Vodacek is a professor in the Chester F. Carlson Center for Imaging Science. This month, he shares with us how he applies critical thinking and creativity in the classroom by using properties of the human visual system to describe how consumer cameras are designed – and how critical thinking can help produce better journal articles and dissertations. Read his answers to a few critical thinking questions:
1. How Do You Teach Applied Critical Thinking?
I teach an undergraduate class in imaging science to non-majors who often have scant scientific preparation. Throughout the class I use the properties of the human visual system – something they can perceive at all times – to describe how consumer cameras are designed – something they use daily. At the graduate level I am always pressing my students to describe why they are taking a particular experimental approach or using a particular algorithm to solve a problem. By describing that critical context they can write a better journal article or dissertation.
2. Why Do You Think Applied Critical Thinking is Important in Your Domain?
In my domain of remote sensing, imaging systems are used to study the built or natural environment. To help bridge the gap between the limitations of imaging and the complexity of the real environment we often use models of the process we are trying to understand. Critical thinking is imperative to grasping the interactions of these various systems – how a computational model interacts with sensing data, including feedback, to ultimately provide useful predictions of our complex world.
3. Can You Share a Story Where Quality Applied Critical Thinking Was Key to Your Success?
We recently held a workshop at the University of Rwanda on the topic of drone remote sensing. I decided to have the participants work in teams to create use cases, but was uncertain about the realism of what they might propose. So, borrowing materials from Prof. Alex Lobos, I introduced concepts of human centered design to the participants and asked them to ponder the attributes of desirability, feasibility, and viability as they considered how they might use drones to solve a problem. The end result was enthusiastic teams presenting some realistic and innovative project ideas.
4. How Do You Use Critical Thinking in Other Areas of Your Life Outside of RIT?
I find myself using critical thinking to parse the many sides of important societal issues to come up with my own personal stance that I can defend, even if the argument is internal.
5. Any Last Critical Thoughts?
An important bridge between the humanities and science is critical thinking.