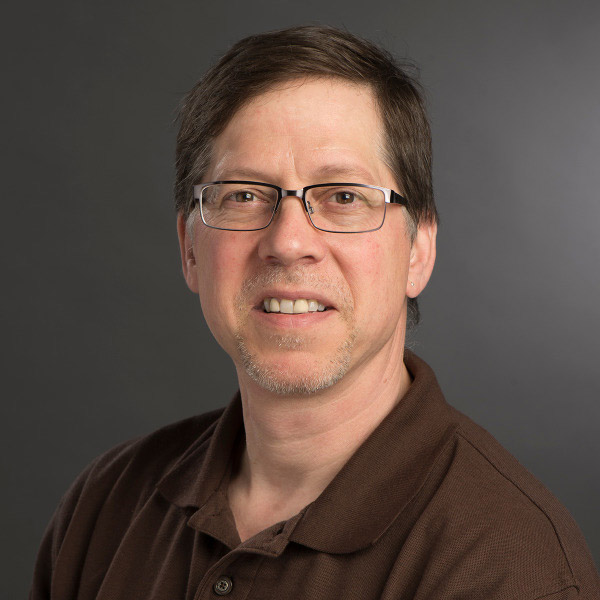 Bill Stackpole is a Professor in the B. Thomas Golisano College of Computing and Information Sciences and teaches defensive and offensive computing. Favorite quote: "Everyone you meet knows something you don't - learn from them."
1. HOW DO YOU TEACH APPLIED CRITICAL THINKING? AND WHY DO YOU THINK APPLIED CRITICAL THINKING IS IMPORTANT IN YOUR DOMAIN?

Computing security requires critical thinking because security analysts must evaluate problems and solutions from a variety of perspectives. From a defensive perspective, a security person has to determine the vulnerabilities of a system and ways to protect it. They must also creatively employ notification systems, should the defenses in place prove to be insufficient, as well as providing ideas for how to mitigate an attack.
Neglecting to consider a vulnerability or attack can translate to loss of data, reputation, finances, and access. (Think about how ransomware attacks impact an organization!) From an offensive perspective, a security tester needs to understand security controls that are in place and strategically evaluate how those systems might be bypassed. Inaccurately declaring a system to be secure (or sanitized) when vulnerabilities still exist, is likely to result in liabilities that could include a future breach of a client or many other liabilities.
2. HOW DO YOU ENCOURAGE COLLEAGUES TO TEACH APPLIED CRITICAL THINKING, REGARDLESS OF COURSE MODALITY?
I encourage my colleagues to teach applied critical thinking by asking questions, offering opinions and solutions, exploring technologies, and sharing ideas.
3. CAN YOU SHARE AN EXAMPLE WHERE CRITICAL THINKING HAS HELPED YOU OR YOUR COLLEAGUES DEVELOP TEACHING STRATEGIES, ESPECIALLY DURING COVID?

Reaching out to faculty and students about how best to prepare course materials for the fall term revealed that everyone was having difficulty managing due dates and deliverables. One teaching strategies I've employed to address this is to use a consistent outline across all my course shells, including a weekly checklist of 'things to do' for each. The format helps to consistently deliver materials while making it easier for students to navigate the course shells, and the checklist (adopted as a result of a suggestion from a student – yay!) helps ensure that students can keep track of weekly deliverables. These checklists started as a result of the COVID pandemic but I plan to continue using them moving forward.
4. HOW DO YOU USE CRITICAL THINKING AS A TOOL TO HELP STUDENTS PREPARE FOR LIFE?
I encourage students to participate in extracurricular activities – security competitions, conferences, and other such events – to help them build relationships with people doing interesting things in their field. This exposes students to the pace and goals of the business world, and introduces people from the security industry to the dynamic and creative students coming out of RIT.
5. ANY LAST CRITICAL THOUGHTS YOU WISH TO SHARE ABOUT ENGAGING THE ENTIRE RIT COMMUNITY IN CRITICAL THINKING?
Effective critical thinking involves soliciting inputs, as well as sharing our thoughts, so we can learn from the experiences and ideas of others.