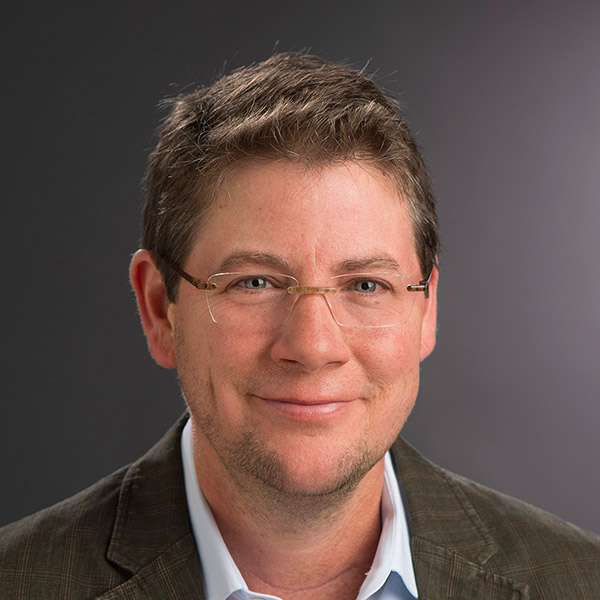 Chris Hinesley, Ed.D., has been the Assistant Director for the Center for Campus Life - the Q Center since 2011, and an adjunct professor in Women's and Gender Studies since 2006.  
1. How Do You Teach Applied Critical Thinking?
Like others, I think a lot about the value of media literacy and knowing the origins, fallibility, and agendas of our sources. I talk to students about where they are getting their information, how to assess it for credibility, and about using multiple credible sources.  Our course materials are pulled from a wide range of source types, so I challenge them to balance scholarship with other voices and ways of knowing. For example, we compare the Stonewall Riots to the Compton's Cafeteria Riots.  Compton's predates Stonewall by three years but people haven't heard of it. Why?  Who is shown in our film about Stonewall and yet who was actually there in 1969?  I ask, "Which voices are centered here? Which voices are missing?"  "Why is that?"  I ask them to stay curious and suspicious of what they think they know. Then we search for ways to change the narrative to include new, lost, or erased perspectives.
2. Why Do You Think Applied Critical Thinking is Important in Your Domain?
My area of study and the population of students I work with are going through enormous challenges politically and socially.  Queer and Trans Studies helps us visualize new frameworks for mutual aid and survival at our intersections of gender, race, and class.  For the past several years a rising narrative has been that trans and nonbinary people are unfit for military service, must be challenged as to restroom use, should not play sports, and are fair game to be discriminated against in the workplace and in healthcare.  Meeting that narrative with counternarratives has become a daily exercise. 
3. Can You Share a Story Where Quality Applied Critical Thinking Was Key to Your Success?
I'm going to think critically about this question and answer it in a different way.  One aspect of applied critical thinking that is exciting is finding connections or "connecting the dots" because it can unearth surprising opportunities.  I think that's why I love collaborations across departments and divisions—even though the word "divisions" strikes me as an unintended barrier!  I find that people from unexpected places have something special to contribute to almost any project or problem.  So, my answer is that critical thinking works even better in collaboration with others.  In my experience, shared success is much more rewarding.
4. How Do You Use Critical Thinking in Other Areas of Your Life Outside of RIT?
This past year has been an incredible time to practice critical thinking.  It has forced us to consider lots of data sources, sift through them, talk to other people, interact with people who literally have opposite points of view on life and death situations.  Choosing factual, science-based sources has become a matter of survival.  It has been a challenge not just to find quality information and recommendations, but to also stay flexible enough to pivot when the science advances.  Learning as we go, without throwing out science because it is imperfect ("but they were wrong about…") has been critical to staying safe during a pandemic.
5. Any Last Critical Thoughts?
Teaching students not what to think but how to think is a practice and a skill that will be with them for the rest of their lives.  It's one of those things that, once you see it, you can never "unsee it".