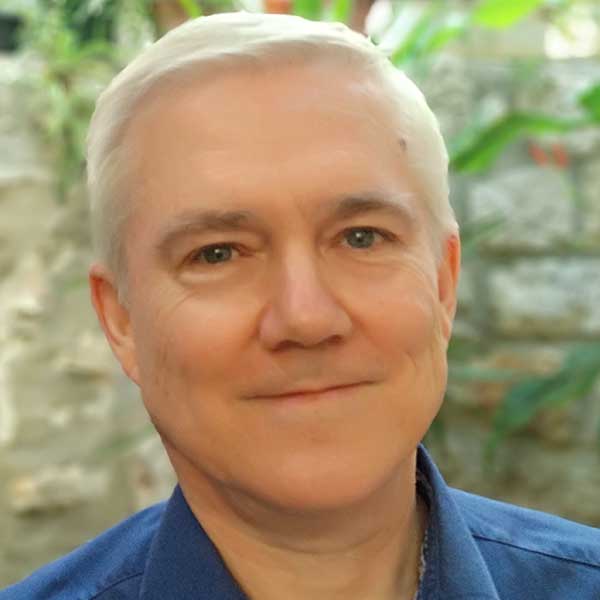 Dr. Brassard is from Montreal, Canada. He received his PhD from McGill University in religious studies. His research interests include Buddhist philosophy and psychology, comparative religions and philosophies and he teaches courses on religions and cultures at RIT-Croatia. Before moving to Croatia, he lived in Rome, Georgia and Miyazaki, Japan. Read about his thoughts on critical thinking:
1. How do you teach or model applied critical thinking?
I look at applied critical thinking from three different perspectives. The first perspective is existential. It refers to the experience of taking a distance from a situation or an issue and the ability to tolerate some degree of cognitive dissonance. Depending on the nature of the issue, I stress the importance of civility and collegiality in exchanging and discussing one's ideas. The second perspective is ontological. It is related to the testing of existing ideas and views by evaluating to what extent they allow us to explore a situation, discover new facts or assess specific issues. This exploration is often best achieved with individual assignments where students are freer to express themselves. Finally, the third perspective is instrumental and it refers to the application of one's solutions to a given problem.
2. Why do you think applied critical thinking is important in your domain or role?
Applied critical thinking is essential as I believe that it is one of the most important learning outcomes of the General Education curriculum. The skill of applying critical thinking is twofold: one that is specific to one's specialty, for example, the ability to identify the origin and age of a manuscript for the medievalists, and a second type that is related to the examination of social issues, big questions like the meaning of life, etc. The General Education curriculum should aim at cultivating this second type of applied critical thinking.
3. Can you share a story where quality applied critical thinking was key to your success?
I do not have a specific story to share, but as I lived in different cultural environments for a relatively long period of time, the ability to question my own assumptions regarding the behavior of other people has helped me negotiate the intricacies of foreign cultures. This ability also serves me well to explore the various issues of today's world.
4. How do you use critical thinking in other areas of your life outside of RIT? And any last critical thoughts?
The main area where I use critical thinking is in communicating with people that are culturally, religiously, and ideologically different. This is where the existential aspect of critical thinking is important, that is, the ability to step back from one's initial reactions, whether affective or cognitive.
Although critical thinking is very important, it should not inhibit our ability to act and implement solutions. One should not get lost in the ontological dimension of critical thinking. A return to the applied or instrumental aspect of critical thinking is necessary to give to the whole exercise a purpose and to make it worth engaging in.