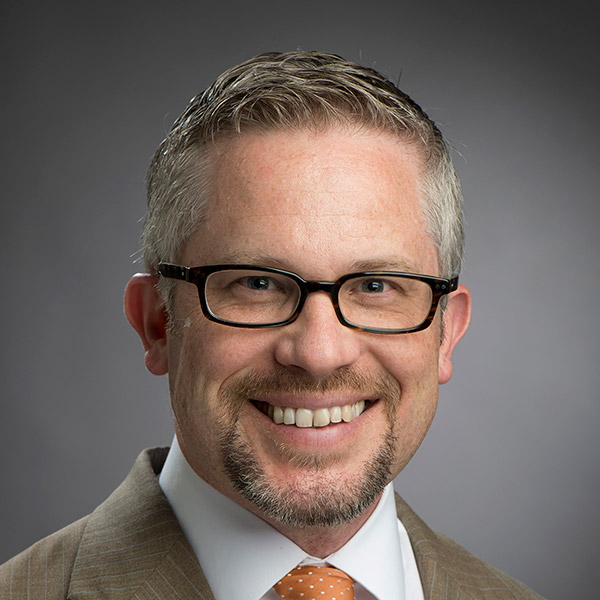 Dr. Heath Boice-Pardee has been a student affairs administrator for over 25 years as well as a faculty-member teaching courses in higher education administration emphasizing the student experience.  He is a national expert on customer service in higher education and co-authored the book, Elevating Service Excellence in Higher Education:  A Practical Guide. Read his answers to a few critical questions here:
1. How do you teach or model applied critical thinking?
Critical thinking doesn't have to be lofty, it's often common sense.  If something doesn't make sense, doesn't work the way it was planned, or isn't clear to those around us, something isn't right.  Thinking critically about how things work, or don't, through experimentation, observation, and assessment is a way of reconsidering a problem and identifying a solution.  I like to apply these tools in my work in and outside of the classroom.
2. Why do you think applied critical thinking is important in your domain or role?
Critical thinking doesn't mean oppositional thinking- it is finding ways to assess current issues and identifying alternative ways to solve problems.  Critical thinking tools are useful for me, my staff, and students and should be used every day.
3. Can you share a story where quality applied critical thinking was key to your success?
One of the highlights of my career thus far was having a leadership role in creating RIT's Campus Center.  Before the Campus Center, we didn't have a warm and inviting common space focused on student life.  My vision was to create a "living room" on-campus where students and the rest of the RIT community could gather and enhance the student experience.  This took a great deal of thought, identifying a vision, and sifting through a multitude of requests, needs, wants, and dreams.  Critical thinking was crucial in this process and I continue to be proud of what we created- an ever-evolving campus "living room."
4. How do you use critical thinking in other areas of your life outside of RIT? And any last critical thoughts?
My work in customer service/service excellence in higher education largely sits outside of RIT.  I enjoy meeting higher education professionals from all over North America and helping them solve issues on their campuses that get in the way of the student experience.  As an "outside expert," I can usually assess challenges and offer solutions pretty quickly!
I never stop thinking.  My desire to enhance the student experience through enhancing service excellence in higher education was sparked by a family vacation in Walt Disney World.  As I walked around, captivated by the experience, I wondered, "what can higher education learn about enhancing the customer experience from Disney?"  This question led me on a path of research, study (an Advanced Graduate Certificate from RIT), and a new passion.  Now, whenever I go to Disney, I can consider it "research."