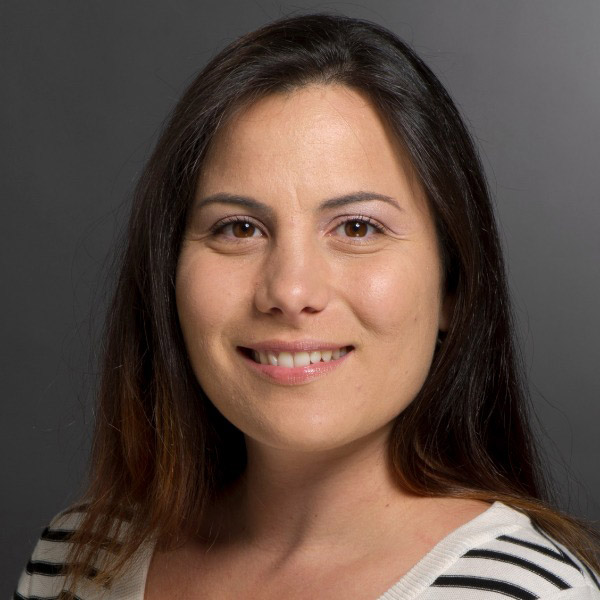 1. Why Do you think applied critical thinking is important in your domain?
There isn't a concept or idea within Liberal Arts that is effectively explored without applied critical thinking.  Most foundational approaches to the disciplines are in constant flux, and expand given contextual or perceptual shifts. Without the ability to critically think about and apply these changes, the discipline would remain static and not evolve in the ways necessary to deepen and enrich learning. 
2. HOW DO YOU ENCOURAGE YOUR COLLEAGUES TO TEACH APPLIED CRITICAL THINKING, REGARDLESS OF COURSE MODALITY?
Any suggestions I provide to colleagues, involve immersive experiential learning which often ask students to call on their own creativity coupled with the data before them, to discover their own answer or response versus regurgitating one presumed static truth. 
3. CAN YOU SHARE A STORY WHERE CRITICAL THINKING HAS HELPED YOU OR YOUR COLLEAGUES DEVELOP TEACHING STRATEGIES DURING COVID?
Teaching during COVID has caused upheaval for even the most seasoned professors.  The most important/obvious use of critical thinking was when professors were forced to analyze results gleaned from the university's initial pivot to fully online learning during the fall semester.  Each instructor had to use their experience to weigh what worked and what didn't, then couple that with their goals for spring in terms of content delivery, to craft a modality unique to each of them.  Without critical thinking applied to this situation, instructors would be stuck trying to force material designed for face to face delivery into an online modality, which would put everyone at a disadvantage. 
4. HOW DO I USE CRITICAL THINKING AS A TOOL TO HELP PREPARE STUDENTS FOR LIFE OUTSIDE OF RIT?
As previously mentioned, each project I assign or suggest incorporates to the extent possible, real life situations.  In something as concrete as technical communication, students are asked to compose a report after researching a hypothetical problem for business owners and being charged with recommending a solution.  By familiarizing students with their agency in these hypothetical examples, the hope is they will be able to generalize them once they find themselves in a similar situation outside of RIT. 
5. ANY LAST CRITICAL THOUGHTS YOU WISH TO SHARE ABOUT ENGAGING THE ENTIRE RIT COMMUNITY IN CRITICAL THINKING?
If I could restate one hope/thought about critical thinking, it would be that opposed to inhabiting a box that needs to get checked once a student has taken a course or two that incorporates it, critical thinking should be interwoven across curriculums and within each course taken.  Critical thinking isn't something that is needed some of the time, like, certain math equations or a particular athletic skill. Instead, it is an essential life function, academically, socially and emotionally and institutes of higher learning should recognize this, which would allow curriculum to reflect this truth.