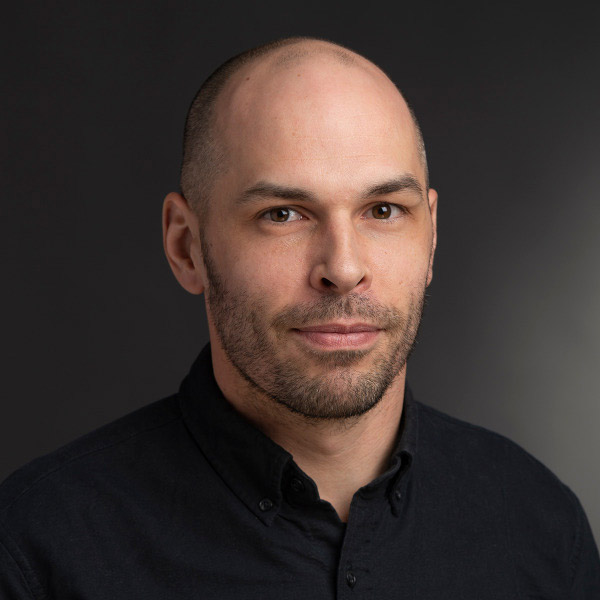 Mike Strobert is a Senior Lecturer in the College of Art and Design and teaches visual and interactive design. He is interested in the impact of design technology on human nature.
1.

HOW DO YOU TEACH APPLIED CRITICAL THINKING? WHY DO YOU THINK APPLIED CRITICAL THINKING IS IMPORTANT IN YOUR DOMAIN?
Critical thinking is fundamentally important to our roles as designers and makers. We ask (and sometimes demand) that people allow the products that we create into their lives. Critical thinking throughout the process allows us to explore perspectives, needs and desires beyond our own so that we may work with empathy and understanding – making things relevant, useful and engaging to the people whose lives we effect. Critical thinking enables us to plan for futures that may exist and better understand the present that we inhabit through questioning and conceptual development.   
2. HOW DO YOU ENCOURAGE YOUR COLLEAGUES TO TEACH APPLIED CRITICAL THINKING, REGARDLESS OF COURSE MODALITY?
I am continuously asking questions and sharing ideas and methods around not only what we are teaching in our program, but how we are teaching it. We look to collaborate on content and projects across courses and year levels, building and executing on fundamental concepts from multiple perspectives. 
3. CAN YOU SHARE A STORY WHERE CRITICAL THINKING HAS HELPED YOU OR YOUR COLLEAGUES DEVELOP TEACHING STRATEGIES DURING COVID?
Specifically, during COVID, critical thinking has allowed me to better understand the full experience of the courses that I teach from the social and community components to the fundamental design skills. As a result, I have adopted additional tools (Figma, Slack, Notion, etc.) in the classroom that allow for real-time collaboration and community to create a shared studio experience in a synchronous online setting. Working together in real-time has allowed students to engage with each other in creative spaces, express themselves personally and professionally as well as develop important design skills through practice and iteration. Additionally, the same tools establish asynchronous community to meet the needs of remote students with significant time-zone differences. I do not see these techniques going away in the future – they have created an access to content and community that will only be stronger when we're all back together. 
4. HOW DO I USE CRITICAL THINKING AS A TOOL TO HELP PREPARE STUDENTS FOR LIFE OUTSIDE OF RIT?
I ask students what they want. It may seem like a simple question when generally put in the context of a course or a project, but I dig deeper to uncover their goals and aspirations ("What do you REALLY want?) so that they can work to understand and align study and work practices to support their individual goals and visions for their future. 
5. ANY LAST CRITICAL THOUGHTS YOU WISH TO SHARE ABOUT ENGAGING THE ENTIRE RIT COMMUNITY IN CRITICAL THINKING?
We cannot have an effect on our community if we are not applying critical thinking while we teach, listen, share, or connect; we will fall short of our potential.