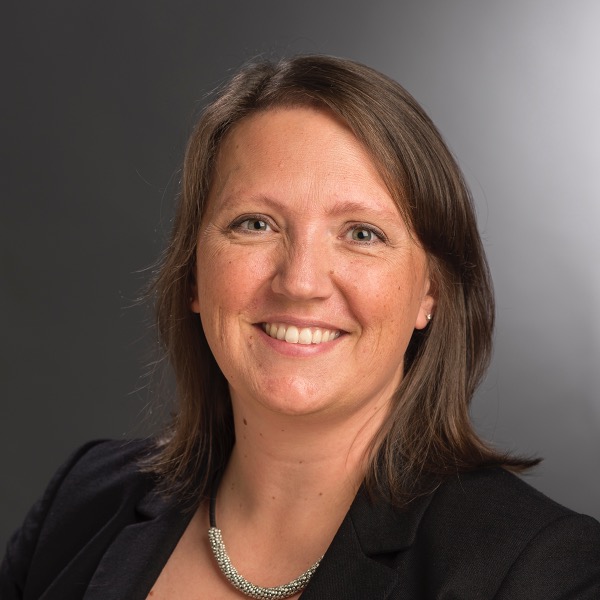 1. How Do You Teach Applied Critical Thinking?
The Year One Programs team is excited to launch the RIT 365 course in fall semester of 2019. In this course we introduce first-year students to the many opportunities available to them at RIT and empower them to explore who they can be as members of this university community.
Students in RIT 365 learn applied critical thinking in their practice of our Plan-Do-Reflect cycle, in which facilitators lead students through a series of experiential learning opportunities. Before each experience, students engage in facilitated dialogue to prepare for what they may encounter, anticipate potential challenges, and identify skills they may build. Students then engage in the experience, hosted by our diverse and generous partners across campus, learning about the opportunities available to them and the expectations RIT community members hold for each other. The final stage of the cycle is a facilitated group dialogue to process the experiential learning opportunity, creating space for students to assess how well it aligned with individual student interests, strategize for how they may or may not choose to engage with resources and people across campus, and develop a personal plan to build professional competencies.
2. Why Do You Think Applied Critical Thinking is Important in Your Domain?
Introducing students to the concepts and practices of applied critical thinking in their first semester at RIT is important for creating an early understanding that ACT is an expectation RIT community members have of one another. By creating an environment in which students practice ACT in low-risk situations, we encourage them to further develop these skills in the rest of their coursework and lives. We see RIT 365 and the work of the Year One Programs team to be directly aligned with supporting "a diverse mix of increasingly creative, multi-talented students who are attracted to RIT's interdisciplinary, experiential, and collaborative education model," in the creation of a campus-wide culture of imaginative, innovative, and collaborative people, as outlined in our current Strategic Plan. Our alumni then take this mindset with them into the world beyond RIT, fostering curious, analytical community webs beyond our campuses.
3. Can You Share a Story Where Quality Applied Critical Thinking Was Key to Your Success?
The development of the RIT 365 course has been a successful experiment in Applied Critical Thinking that brought varied campus and higher education community partners together in the service of first-year students' success. The team that developed the RIT 365 proposal began the performance chain of knowing and doing, and the Year One Programs team took up the baton to create the new course.
A small task force, of which I was co-chair with Jennifer Maltby in Student Affairs' Assessment, Technology, and Communication office, was created in the spring of 2017 to "reimagine" the first-year course at RIT. Members included Dr. Odessa Despot in Counseling and Psychological Services, James Macchiano in the Multicultural Center for Academic Success, Chelsea Sims in the Center for Residence Life, and Seann McArdle in Wellness. This group took time to learn the history of first-year courses at RIT, connect that knowledge and our individual expertise in our fields to the best practices of first-year student support and innovative practices being explored in peer institutions. We collaborated with key partners across RIT, including Dr. Jennifer Schneider, the Eugene H. Fram Chair, and designed a proposal for updating the first-year course at RIT, rooting it in strategic planning, experiential learning, and reflection.
The RIT 365 course is now in the implementation stage, after the Year One Programs department was created in early 2018 to bring the taskforce's proposal to life. The YOP department's success in bringing this update to fruition has been the ACT skills of its members, Daniele Brown (Assistant Director for Facilitation), Robyn Reafler (Assistant Director for Peer Facilitation), and Chelsea Sims (Assistant Director for Experiential Learning). Their ability to successfully collaborate with large numbers of diverse community members in the service of a shared, student-centered goal has been impressive. We are excited to launch this course in fall 2019 and we invite you to join us!
4. How Do You Use Critical Thinking in Other Areas of Your Life Outside of RIT?
My use of critical thinking beyond RIT is largely parenting-related. My four- and nine-year-old kiddos spend a lot of time trying to understand the mysteries of the world, connecting those understandings to their lives, and coming up with all kinds of new inventions and creations…and messes.
I am also a historian of the North American fur trade and my research explores how people use depictions of the past to serve social, political, and economic purposes in their present. I am currently writing an article on the use of moose muffles, the snout of the moose, in North American cuisine and the appropriation of North American Indigenous food ways by non-Indigenous settler communities. In my research I spend a lot of time working to understand historical sources, their context, and the circumstances of their preservation before I connect it to broader scholarship, and then create a new and (hopefully!) creative perspective on the subject at hand.