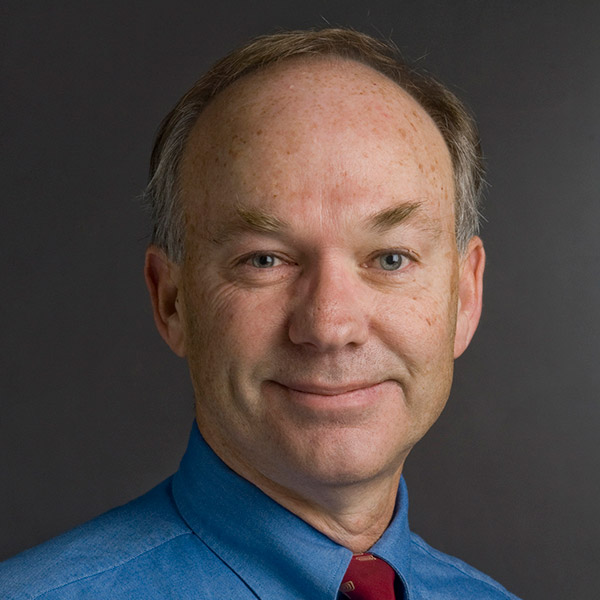 1. WHY DO YOU THINK APPLIED CRITICAL THINKING IS IMPORTANT IN YOUR DOMAIN?
Thinking critically is important in pretty much all parts of our lives – personally and professionally. Of course, to get through the day, there are times when we do things on auto pilot. But making good decisions requires us to think through issues, look at them from multiple perspectives, and try to weigh the possible consequences. Easy to say, hard to do.
2. HOW DO YOU ENCOURAGE YOUR COLLEAGUES TO TEACH APPLIED CRITICAL THINKING, REGARDLESS OF COURSE MODALITY?
One example: Faculty have experience and knowledge about the course material, obviously. In helping faculty to develop courses for online delivery, I encourage them to use discussions and to participate in those discussions so they can provide their insights directly to the students.   
3. CAN YOU SHARE A STORY WHERE CRITICAL THINKING HAS HELPED YOU OR YOUR COLLEAGUES DEVELOP TEACHING STRATEGIES DURING COVID?
This past summer I developed a new course originally intended for the classroom and had to shift it to online, and I moved an established classroom course to online. At time I was frustrated because it felt as if I wasn't getting things done, not crossing things off my to-do list fast enough. In reality, I was thinking through the nuances of my teaching decisions. This, hopefully, will lead to a better learning experience for the students.
4. HOW DO I USE CRITICAL THINKING AS A TOOL TO HELP PREPARE STUDENTS FOR LIFE OUTSIDE OF RIT?
By constantly thinking about the consequences of what we are doing, critical thinking is often part of the teaching process without ever calling it critical thinking. For example, when teaching about writing, I stress thinking about how the message will be received by the audience. Is the message designed for the intended audience? Can the message be misinterpreted? What are the consequences of what you have written? This is critical thinking that can be applied outside of RIT!   
5. ANY LAST CRITICAL THOUGHTS YOU WISH TO SHARE ABOUT ENGAGING THE ENTIRE RIT COMMUNITY IN CRITICAL THINKING?
In an age where seeing things in black and white often dominates the conversation, I am glad that RIT reinforces the importance of critical thinking.