RIT professor receives Jefferson Science Fellowship to serve with U.S. Department of State
Professor John Kerekes to assist government with eco-diplomacy and citizen science initiatives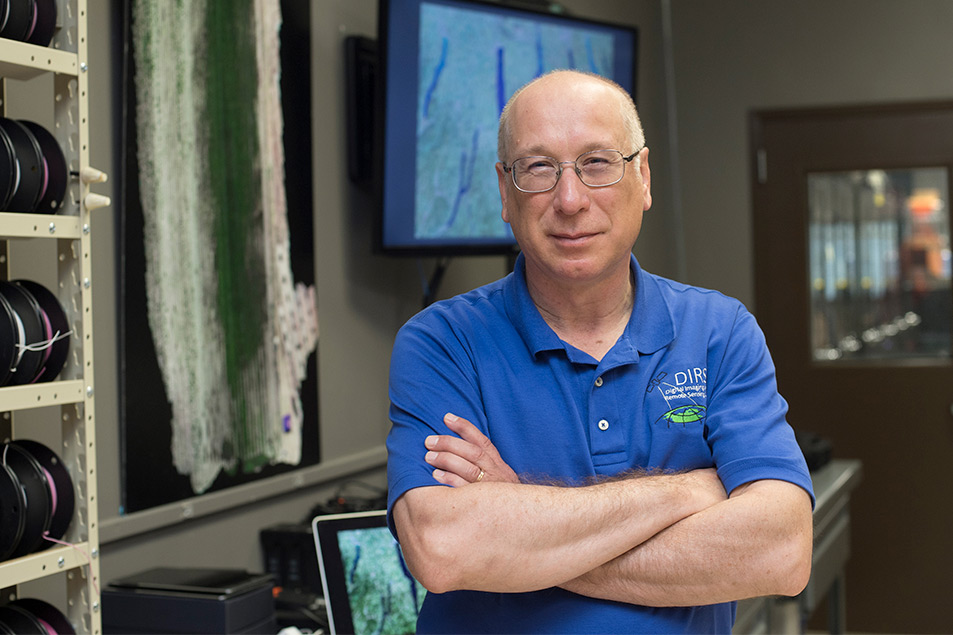 A Rochester Institute of Technology professor will spend the next year advising the U.S. Department of State on issues including its air quality monitoring program and Earth Challenge 2020, the world's largest ever coordinated citizen science campaign. Professor John Kerekes is one of 11 faculty nationwide to be selected for a 2019-2020 Jefferson Science Fellowship.
Jefferson Science Fellows spend one year on assignment at the State Department or U.S. Agency for International Development as science advisors on foreign policy and international development issues. Assignments are tailored to the needs of the hosting office, while taking into account the fellows' interests and areas of expertise. Following the fellowship year, fellows return to their academic career but will remain available to the U.S. government as an experienced consultant for short-term projects.
"I see this opportunity as a way of providing some service for our country," said Kerekes. "I am excited to use the scientific and technical knowledge that I've learned throughout my career and help advise them on relevant issues of the day and hopefully have some positive impact on their activities."
A professor in RIT's Chester F. Carlson Center for Imaging Science, Kerekes is an expert in remote sensing, system modeling and analysis, pattern recognition, digital imaging and image processing. Beginning in August he will be placed in the Innovation Directorate of the Office of Management, Policy, Rightsizing, and Innovation (M/PRI), which is under the Under Secretary of Management in the State Department.
Kerekes will assist with the State Department's Greening Diplomacy Initiative, which aims to enhance the sustainability their activities at their missions, consulates and embassies around the world while encouraging host countries to adopt similar measures. To help expand access to reliable and real-time air quality data, he will work on building a partnership for remote sensing, satellites, and sensor network with NASA and the State Department's embassies and consulates. He will also work on Earth Challenge 2020, a global citizen science initiative launched in recognition of the 50th anniversary of Earth Day that will demonstrate how small digital acts of science can add up to global change.
"John is an outstanding scientist and faculty member and has another opportunity to make a positive impact on the world," said Ellen Granberg, RIT provost and senior vice president for Academic Affairs. "The State Department is fortunate to have him at their service and we are excited by the new knowledge and connections he will bring back to RIT after completing his appointment."
Established in 2003, the Jefferson Science Fellowship program created a new model for engaging the American academic science, technology, engineering and medical communities in the formulation and implementation of U.S. foreign policy and international development programming. The program is administered by the National Academies of Sciences, Engineering, and Medicine and is supported through a partnership between the U.S. academic community, professional scientific societies, the State Department and USAID. For more information, visit http://sites.nationalacademies.org/pga/jefferson/.
Topics