January 31, 2022
by Luke Auburn
Tait Preserve becoming hotbed for interdisciplinary research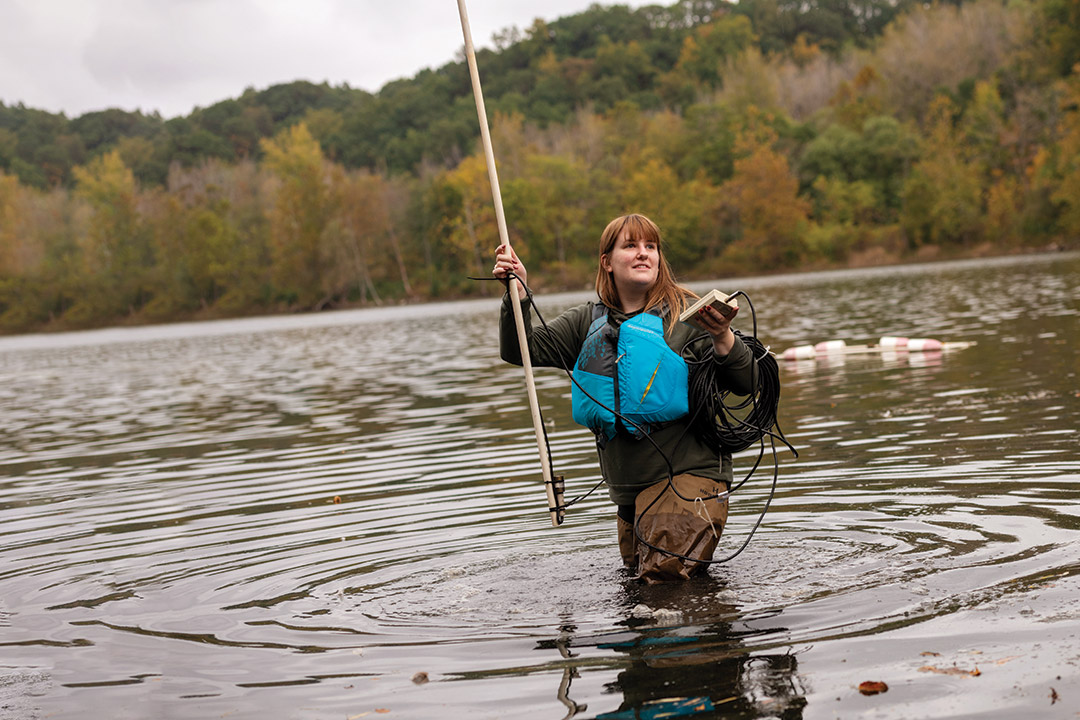 RIT has an emerging new hotspot for interdisciplinary research about 25 minutes from the main campus.
In 2021, the Tait Preserve of RIT served as an important location for experiments by researchers in imaging science, environmental science, mathematics, chemistry, and engineering.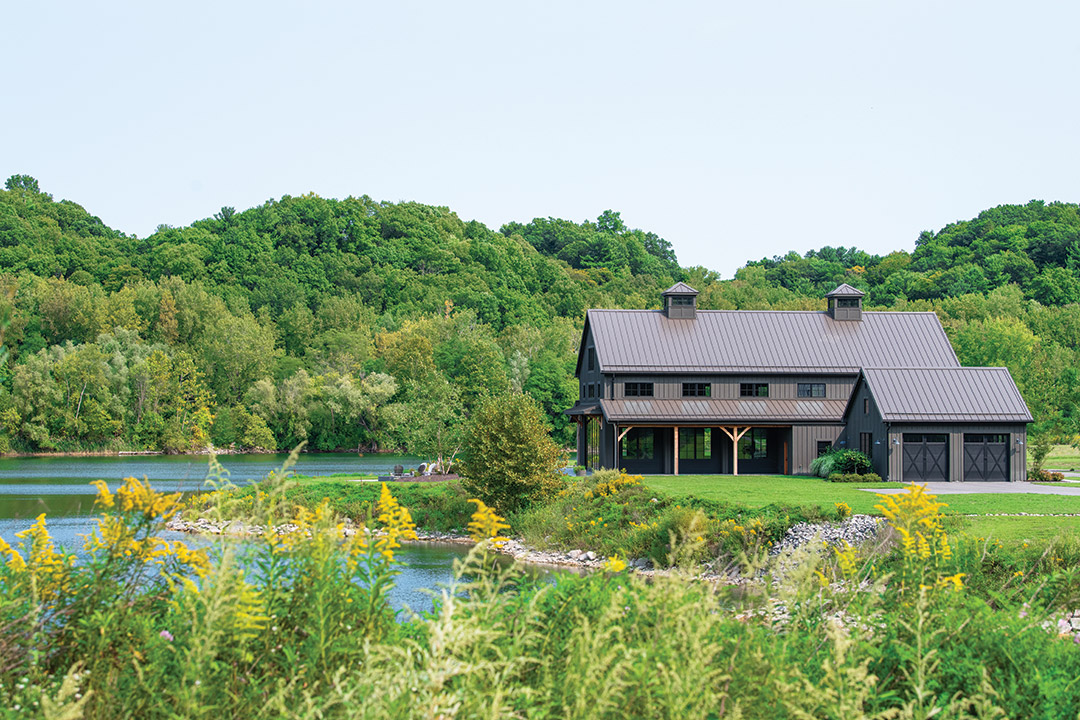 Gabrielle Plucknette-DeVito
The 177-acre property was gifted to RIT in 2019 by Amy Leenhouts Tait and Robert C. Tait, Rochester natives and highly successful real-estate entrepreneurs. The location includes a 60-acre lake and a private mile of Irondequoit Creek adjacent to Ellison Park, offering endless opportunities for research, education, and conservation activities.
Professor Christy Tyler from the Thomas H. Gosnell School of Life Sciences and Associate Professor Matthew Hoffman from the School of Mathematical Sciences led several long-term experiments that began in fall 2020 to study plastic pollution in freshwater ecosystems.
Working with students and faculty from across the College of Science and Kate Gleason College of Engineering, they studied how plastic moves vertically in lakes over time and how plastic's physical and chemical properties and toxicity change after it enters the water.
"It's great because we can do so many interrelated plastic experiments here," said Hoffman. "We've been running experiments about how plastic behaves at the bottom of the lake, the benthos, and how different types of plastic move vertically down into the benthos. It all synergizes well."
Tyler added that having a dedicated research site is an advantage for the project.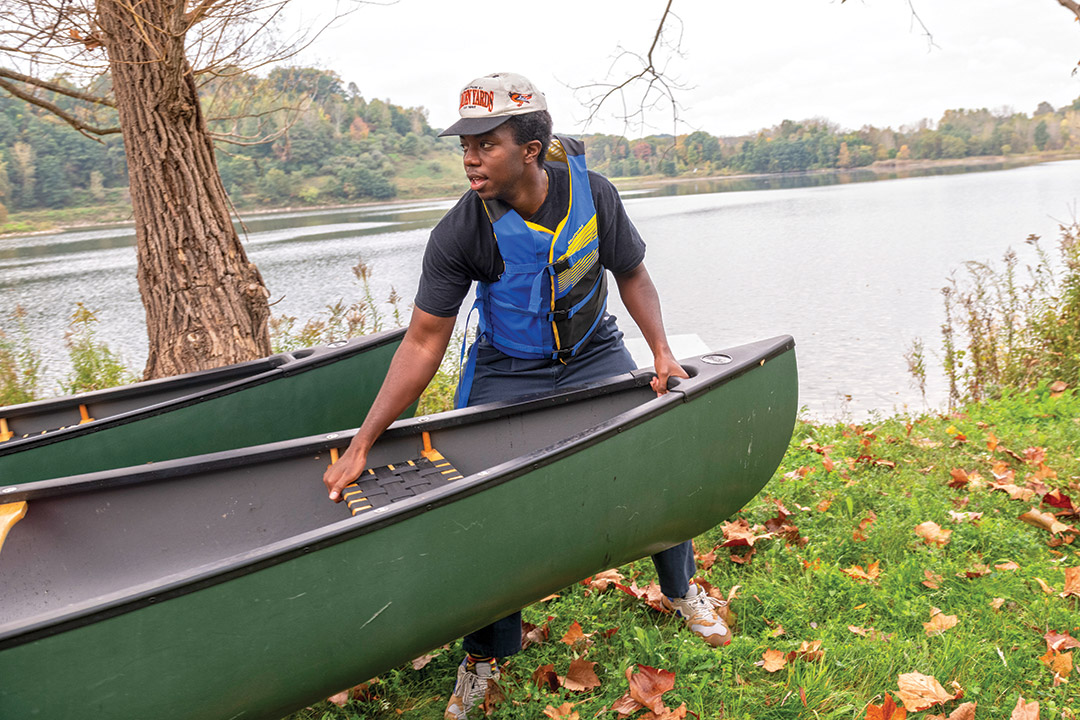 Elizabeth Lamark
"The results that we obtain from our research at the Tait Preserve will help to inform our overall research questions about the impact of plastic pollution in the Great Lakes Basin," she said.
RIT's Digital Imaging and Remote Sensing (DIRS) team became the first group to use the Tait Preserve for research in the summer of 2020 and has conducted numerous experiments at the site since then.
Notably, last summer Assistant Professor Emmett Ientilucci from the Chester F. Carlson Center for Imaging Science led RIT scientists and a team of international collaborators in an intricate set of experiments to help improve remote sensing technology used by drones, airplanes, and satellites.
By flying multiple imaging systems from a range of 400 feet to 400 miles above the ground simultaneously, the researchers tested the capabilities of state-of-the-art cameras and explored new calibration techniques.
As pandemic restrictions ease and infrastructure at the site is built up, RIT plans to expand activity at the Tait Preserve to include more educational activities and K-12 outreach programming events. Last year, RIT established the Wayne Harris Delta Environmental Education Endowment Fund to support an environmental education program and outreach activities at the Tait Preserve.
Topics