Thomas H. Gosnell School of Life Sciences

Thomas H. Gosnell School of
Life Sciences
Overview
Explore the organic universe from DNA to global systems in a supportive academic environment at the Thomas H. Gosnell School of Life Sciences. From the beginning, our students immerse themselves in biology through innovative coursework, hands-on, in-depth laboratories, experiential learning opportunities, and undergraduate research projects designed for real-life challenges in the life sciences.
We prepare the next generation of researchers, environmental scientists, computational biologists, medical doctors, pharmacists, and genomic data analysts. Whether it's a cancer researcher developing a new vaccine or a biologist protecting our clean water, our students confront the toughest life science issues facing the world today and find solutions to them.
70%
Of upper-level courses have a fully hands-on, in-depth laboratory component
92%
Of all courses are taught by full-time professors
1st
RIT was first in the nation to offer a Bachelor of Science in biotechnology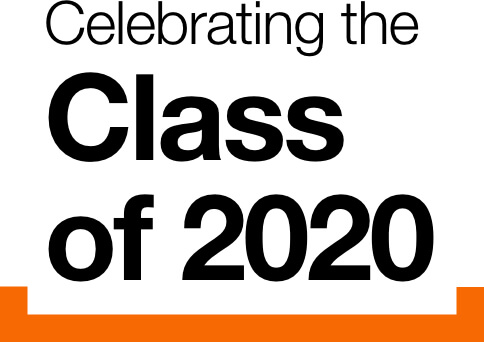 View a list of graduates for each program:
Latest News
May 12, 2020

Darci Lane-Williams receives 2020 Edwina Award

Darci Lane-Williams, assistant director of Title IX and Clery Compliance, has received the 2020 Edwina Award for her significant contributions to enhance gender diversity and inclusiveness at RIT. In addition, 10 graduating students were also named as "Legacy Leaders."

May 6, 2020

Coronavirus tests are pretty accurate, but far from perfect

Essay by Maureen Ferran, associate professor in the Thomas H. Gosnell School of Life Sciences, published by The Conversation.

May 4, 2020

Research propels biotechnology and molecular bioscience student KayLee Steiner to top Ph.D. program

KayLee Steiner knows her way around a research laboratory. Her extensive undergraduate research experience made her an appealing candidate when she began applying to Ph.D. programs. After receiving offers from top-notch graduate programs including Duke, University of North Carolina at Chapel Hill and others, she will pursue her Ph.D. at Vanderbilt University's School of Medicine.
Research
Discipline-Based Education Research (DBER) is a scholarly field that combines disciplinary expertise in a STEM field (physics, chemistry, biology, etc.) with research methods from cognitive science, psychology and the learning sciences. Researchers in this field are interested in studying and transforming STEM Education through basic and applied research. Faculty in the Thomas H. Gosnell School of Life Sciences are exploring how students learn concepts in molecular biology and genetics and how students apply their knowledge to novel learning and assessment tasks. Gaining insight into students' mental models of complex molecular processes allows the team to develop new assessments and activities to measure and improve student learning. Faculty are also investigating how newly developed 3-D models of biomolecules and molecular processes can help students learn concepts related to genetic information flow.
Research Active Faculty:
Current work in the Thomas H. Gosnell School of Life Sciences uses Next Generation Sequencing to elucidate genomic and proteomics aspects of phage, bacteria and plants as it relates to pathogenesis, resistance, metabolic engineering, etc.
Research Active Faculty:
Featured Work
Science Exploration and Discovering What You Love
Heather Moe '08 (biology BS)
Since leaving RIT, Heather Moe '08 (biology BS) has traveled the world and experienced a variety of jobs related to science. She discovered science exploration before and after graduation helped...
View More

about Science Exploration and Discovering What You Love
Undergraduate Programs
At the Thomas H. Gosnell School of Life Sciences we offer four exciting undergraduate programs. Whether it's biology, biotechnology, bioinformatics, or environmental science, you become part of an active community of students, staff, and faculty working together to explore and solve complex biological problems in state-of-the-art teaching and research facilities.
Graduate Programs
The graduate students in the Thomas H. Gosnell School of Life Sciences apply their advanced training in environmental science and computational biology to take a deep dive into the complexities and nuances of biological issues facing the world today. Each student works with a chosen faculty advisor to help them approach their project from a novel perspective, which prepares them to succeed in any path they choose after graduation.
Student Resources
Here you will find additional resources for the Thomas H. Gosnell School of Life Sciences, such as newsletters, student handbooks, scholarships, etc.