Fredericka Douglass Sprague Perry Hall commemoration planned
New name for RIT residence hall coincides with annual Lighting the Way event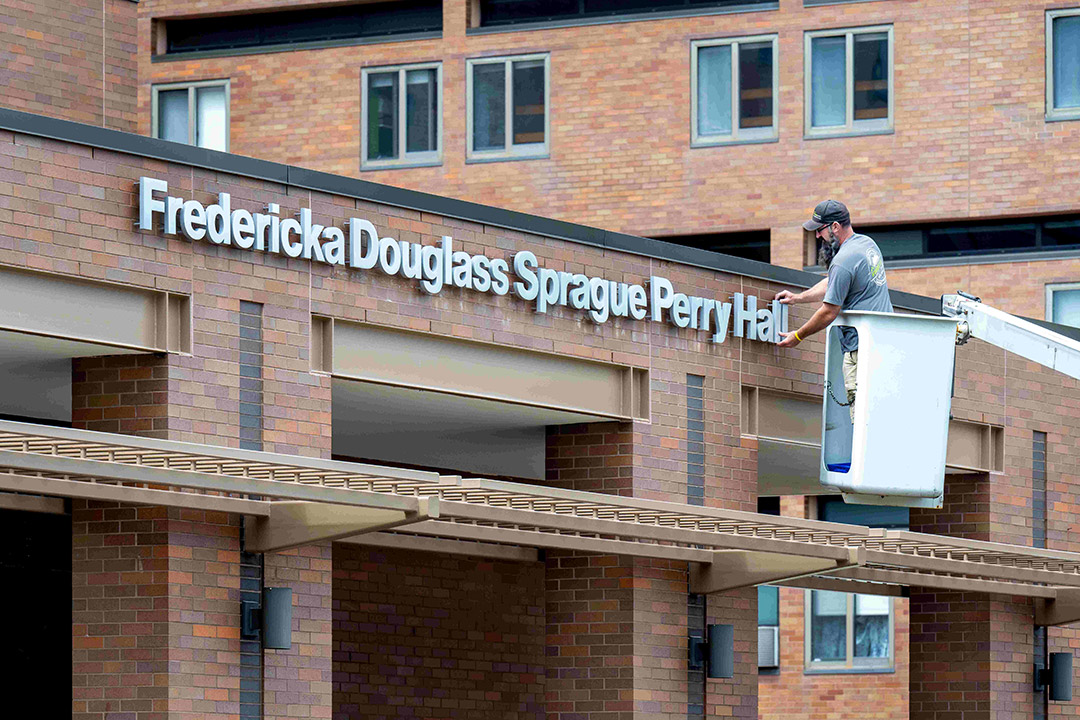 A commemoration to rename a Rochester Institute of Technology residence hall after a granddaughter of abolitionist Frederick Douglass will be held Thursday evening in conjunction with RIT's annual Lighting the Way ceremony to welcome women and non-binary students to campus.
Fredericka Douglass Sprague Perry Hall (DSP) is now the name of the former Nathaniel Rochester Hall, which had been named after an early settler in the region and is the person the city of Rochester is named for. The name change follows the spirit of RIT's Action Plan for Race and Ethnicity. In recent years, there has been discussion about the building's name because Nathanial Rochester came to the area with 10 slaves in 1810.
In a memo circulated to the RIT community, RIT President David Munson and Vice President and Associate Provost for Diversity and Inclusion Keith Jenkins said diversity and inclusion are fundamental aspects of RIT's identity as a university.
"Our campus comprises people who live, study, and work here—a collective that must thrive in an empathetic and inclusive environment where all feel valued, inspired, and challenged to build a better world," they said.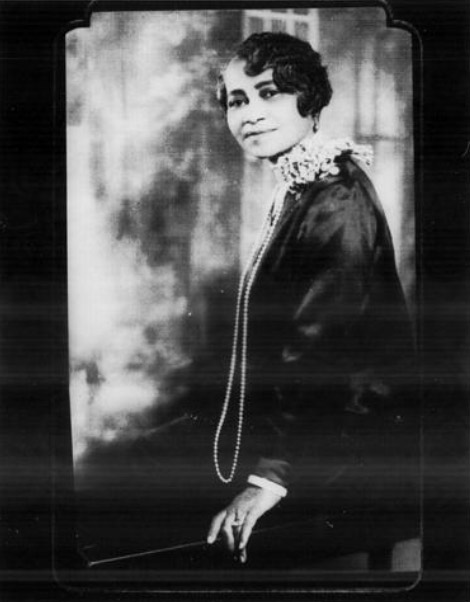 In 1906, Douglass Sprague Perry was a student of the Rochester Athenaeum and Mechanics Institute, which later became RIT. She moved to Kansas City and became a philanthropist, helping African American children receive better health care, among other achievements.
Rochester resident Jacqueline Sprague, a cousin of Fredericka, plans to attend the commemoration. She and another cousin, Kenneth B. Morris Jr., co-founder and president of Frederick Douglass Family Initiatives, said this event helps bring the Douglass and Sprague families even closer.
In a joint statement, Sprague and Morris said the building's name is a tribute and inspiration for students and youth in the community, and the nation.
"Her spirit will remain for generations on the Rochester Institute of Technology campus," they said. "The building renaming promotes unity in the community by showing a deep appreciation of the accomplishments of RIT and Mechanics school women graduates, and Fredericka's legacy and impact throughout the nation."
The eight-story building is the second RIT residence hall named in honor of a woman and the first building on campus named after a person of color.
An hour-long commemoration will begin at 7 p.m. both inside the building's first floor and in the quad outside of the residence hall. Students representing various clubs and organizations are expected to have tables to inform visitors about the activities they do.
Around 7:45 p.m., the event commences to the quad outside where remarks are expected by Munson, Jenkins, and Darnae Pauley, president of the RIT chapter of the ALANA Collegiate Association. Remarks will be followed by a ribbon cutting.
At 8 p.m., the Lighting the Way procession will take place from Fredericka Douglass Sprague Perry Hall to the Frank Ritter Ice Arena.
The walk, in its 18th year and organized by the Center for Campus Life, provides numerous lanterns for students who identify as women or non-binary to carry, and keep. The route will be lined with lighted luminaires.
"It's a symbolism to show everyone that women are an underrepresented group on campus," said Kelly Kamish, assistant director for Campus Life. "We need to light the way here to show that women are valued and have a special place here."
A dessert reception will follow in Ritter Arena, catered by local businesses who are owned by women and women who are marginalized.
The event is free and open to all. No registration is required.
About Fredericka Douglass Sprague Perry
Fredericka Douglass Sprague Perry (1872-1943) was an American philanthropist and activist, and was a granddaughter of Frederick Douglass.
She was born in Rochester, the fifth oldest child of the seven children of Rosetta Douglass Sprague and Nathan Sprague.
She relocated to Missouri in 1906. In 1912, she married Dr. James E. Perry, founder of the Wheatley-Provident Hospital, the first private hospital for Black people in Kansas City. They sought to provide better health care to African American children. One philanthropic effort led to more than the equivalent of $430,000 today, being raised to support the hospital.
Douglass Sprague Perry's chief concerns centered on the lack of foster care homes for African American children over 12 years of age. She is credited with forming the Missouri State Association of Colored Girls in 1923, founding in 1934, with the help of the Kansas City Federation of Colored Women's Club, the Colored Big Sister Home for Girls, and serving as the chairperson of the National Association of Colored Girls. She also served as a trustee of the Frederick Douglass Memorial and Historical Association. She is buried in Highland Cemetery in Kansas City, Mo.
Topics