Program set for the inaugural Together RIT: A Day of Understanding, Solidarity, and Racial Reconciliation
Nearly 30 events planned across campus on Friday, Oct. 21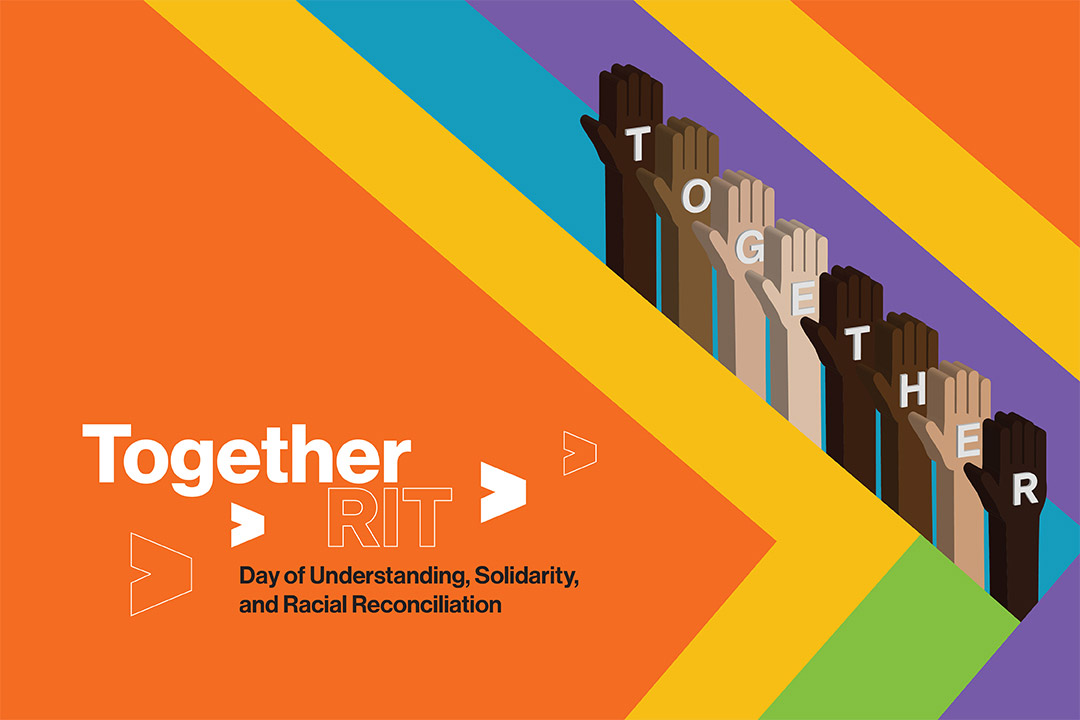 Nearly 30 events varying from interactive lectures to film screenings to a PC game-testing session are planned for the inaugural Together RIT: A Day of Understanding, Solidarity, and Racial Reconciliation from noon to 4 p.m. on Friday, Oct. 21. Together RIT was created as an opportunity for all RIT students, faculty, staff, and alumni to engage in intentional and honest dialogue about race, ethnicity, and racism.
The Together RIT program opens with a keynote address delivered jointly by Keith Jenkins, RIT's vice president and associate provost for Diversity and Inclusion, and NTID President and RIT Vice President and Dean Gerry Buckley. They will share updates relating to RIT's Action Plan on Race and Ethnicity and NTID's Antiracism and Social Justice Plan. The closing keynote remarks will come from Mary-Frances Winters, a diversity, equity, inclusion, and justice consultant and one of RIT's earliest Minett Professors.
In between, there will be dozens of concurrent sessions featuring perspectives from across the campus community. The Fireside Lounge in the Student Alumni Union will feature exhibits, performances, and food from 1 to 3 p.m. While the bulk of Together RIT sessions takes place in the Student Alumni Union and Campus Center, events also take place across campus from Lyndon Baines Johnson Hall to Louise Slaughter Hall.
"We are excited to launch this new RIT tradition created by the RIT community for the RIT community," said Director of Diversity Education Taj Smith, chair of the event. "This will present a unique opportunity for people to learn and think critically about race and ethnicity through sessions led by some of our talented in-house experts, employee advocates and allies, and students committed to racial and ethnic inclusion and equity. We invite all students, faculty, staff, and alumni to attend and encourage managers to allow reporting staff to attend or be flexible in accommodating work coverage for participation in a session."
The full program is now posted to the Together RIT website and registration is required for all sessions. Additionally, volunteer opportunities are available. For more information, go to the Division of Diversity and Inclusion website.
Topics