Rochester Prep High School seniors reveal next steps at Signing Day event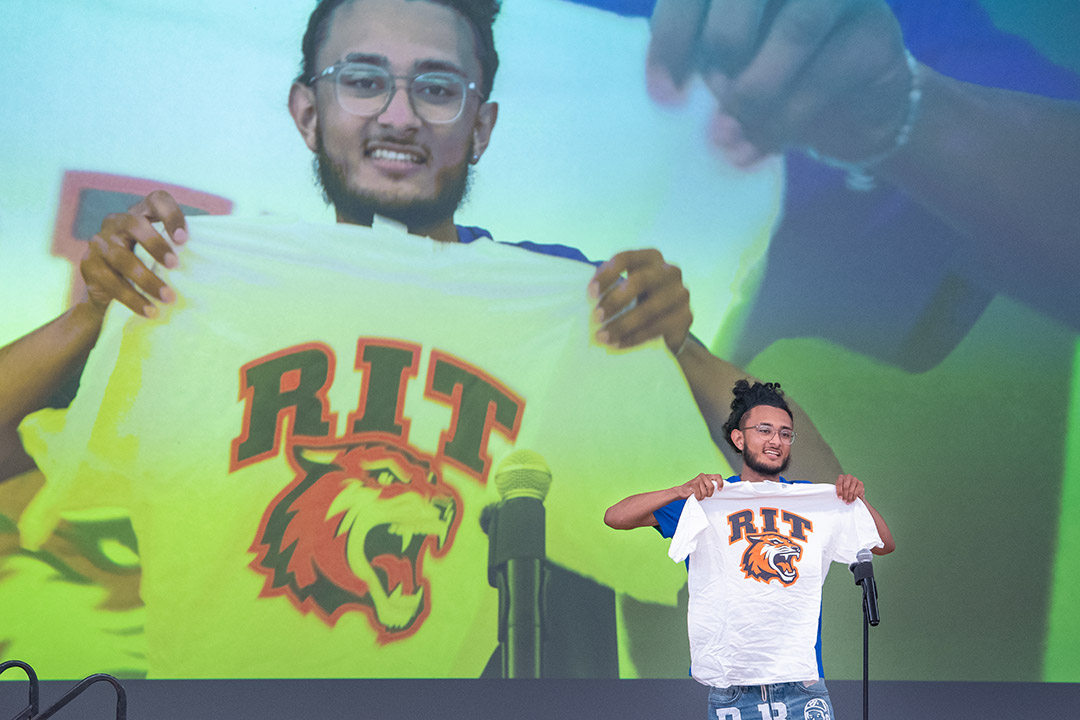 When J'Manuel Cortes attends RIT this fall, it will feel like coming home. As a student at Rochester Prep High School, he has spent a lot of time at RIT, and he knows the campus well. Familiarity will give Cortes confident footing at the start of his first year in the advertising photography program.
"I have always wanted to go to RIT," Cortes said, noting that the university is one of the best schools in the nation for photography.
Cortes, who won a Destler/Johnson Rochester City Scholar, announced his college choice during the Rochester Prep High School Class of 2023 Signing Day event, held May 19 in a gymnasium crowded with family members and classmates. The graduating class includes 91 students who will either continue their education or join the workforce. Eighty-five students from the class will attend college in the fall, and eight of them will enroll at RIT.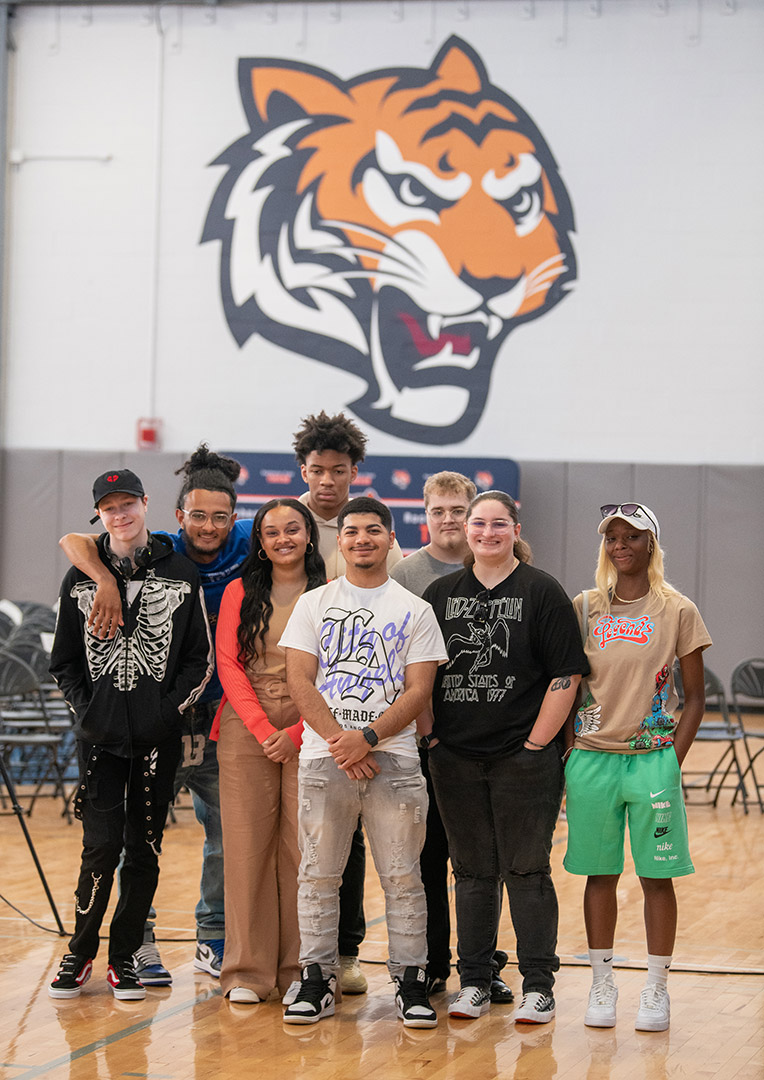 Carlos Ortiz
Rochester Prep High School is a public charter school managed by the Uncommon Schools charter network. In 2013, RIT Board of Trustee member Ronald L. Zarrella funded the partnership between RIT and Rochester Prep High School to increase the number of Rochester city students who attend college and complete their bachelor's degree. The school opened in 2014.
This fall, Rochester Prep High School seniors will head in different directions, from RIT and Syracuse University to Emory University, and from Boston University to Notre Dame and Georgia State University, among other institutions.
Senior Jamshell Sierra chose to study mechanical engineering technology at RIT in the fall, while his good friend Jesse Whitcomb will study business on an RIT Presidential Scholarship.
"RIT's been No. 1 on my list," Sierra said, adding that he felt that way "each time I visited."
The RIT-Rochester Prep Partnership entered a new phase this year under the leadership of Donna Burnette, executive director of RIT's K-12 University Center in RIT's Division of Academic Affairs.
"We want to be partners beyond students going to RIT," Burnette said. "We want them to look to us as a partner for the pathway for all students."
Topics