September 11, 2013
by Ellen Rosen
RIT partnering to create charter high school
Rochester school to focus on preparing students for college success, culminating in graduation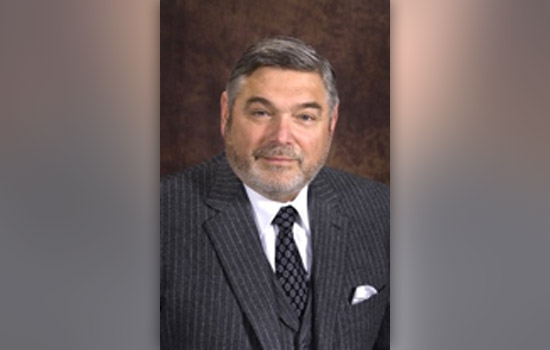 Uncommon Schools and Rochester Institute of Technology are partnering in the development of a charter high school in Rochester that will have a distinctive focus: Increasing the number of Rochester students who receive bachelor's degrees from college.
The high school will be the fifth Rochester school operated by Uncommon Schools, an award-winning charter management organization. It will open in Fall 2014 with a 60-student ninth-grade class, ultimately growing by 2018 to about 500 students in grades 9 through 12. The high school will serve students already enrolled in Uncommon's four Rochester Prep schools, which currently have approximately 1,000 students in grades kindergarten through 8.
"We are grateful for the opportunity to partner with RIT to create a new high school for the city of Rochester," said Josh Phillips, managing director of Uncommon Rochester. "Rochester Prep has made a commitment to hundreds of families to get our students to and through college. This partnership, which gives our students early access to college, helps us make good on that promise."
The partnership brings together a recognized leader in charter management organizations with the resources of one of the nation's largest private universities.
While many charter schools have some level of relationship with nearby colleges, a partnership of this depth and extent is unusual, said RIT President Bill Destler.
"So much of the focus in urban education has been, understandably, on raising high school graduation rates, but that's just not sufficient," Destler said. "Universities can't afford not to be involved in the preparation of K-12 students for college, otherwise we risk losing our pipeline of future students. Universities such as RIT must step up with resources and support to bridge this gap, ensuring that students not only graduate high school, not only go on to college, but graduate with a college degree and the tools for a successful career. RIT's board of trustees is fully supportive of this principle and enthusiastically supports the partnership."
The partnership was made possible by a generous donation from longtime RIT Trustee Ronald L. Zarrella, who is contributing the funding necessary to support the development and delivery of RIT's contributions to the partnership. Zarrella, a strong supporter of educational initiatives, has been particularly involved in programs that promote STEM (science, technology, engineering and mathematics) education, including serving on the national board of FIRST Robotics for 15 years and as a co-founder of Finger Lakes FIRST Robotics.
"The establishment of this partnership between two institutions who are at the top of their respective educational fields is an opportunity to impact the lives of Rochester city students in a significantly positive way," said Zarrella, former chairman and CEO of Bausch & Lomb. "The outcome of this partnership will get right at the heart of what it takes for our students to be competitive nationally and globally."
Dubbed the "Uncommon Partnership," the Rochester initiative has precedents in the highly successful collaborations between the Preuss Charter School and the University of California at San Diego and between the LEAP Academy and Rutgers University.
Uncommon Schools, which currently manages 38 schools in five cities, including three high schools, has been recognized as one of the top charter school management organizations in the nation, recently receiving the Broad Prize for Public Charter Schools. Its schools serve more than 9,900 students. More than 78 percent of students are low income and 98 percent are African-American or Hispanic. Across Rochester Prep schools, 84 percent of students were eligible for free and reduced price lunch in 2012-2013, the latest figures available.
RIT has long been involved in supporting urban education, and Destler added that the university will continue its commitment to affiliations already established with the Rochester City School District, including its Rochester City Scholars scholarships and Middle College readiness skills programs.
The Uncommon Partnership will allow the university—its faculty, students and staff—an extension of this work. The charter high school students would have access to the university's classrooms, laboratories and facilities, RIT students could serve as tutors and mentors and faculty would be encouraged to advise charter school staff on the latest developments in their fields. While the high school curriculum will focus on the fundamentals for college success, the partnership will provide students additional exposure to courses and careers in the STEM fields with a goal of increasing the number of low income, minority and female students prepared for STEM careers, a national priority.
Phillips and Destler said the new high school's location has yet to be determined; a site selection process is underway.
View a list of frequently asked questions.
View the Partnership Document.