Business Exploration

c8225301-0f4d-491b-85cd-f0b83459bc37 | 128507
Overview
Explore your interests in business, finance, marketing, or management before you declare a major. The business exploration option gives you an opportunity to explore your interests in business while you complete foundation courses. You can sample courses in a variety of majors while you identify the program that best meets your interests and career aspirations.
For students interested in pursuing a career in business, but are uncertain as to which major best fits their personal and professional objectives, the business exploration option provides students with up to a year and a half to declare a major. During this time, students complete liberal arts and sciences courses as well as business core courses, which provide an understanding of all facets of business and serve as a foundation for advanced study in a specific area of interest. Advisors provide guidance throughout the option and assist students in course selection and in declaring a major.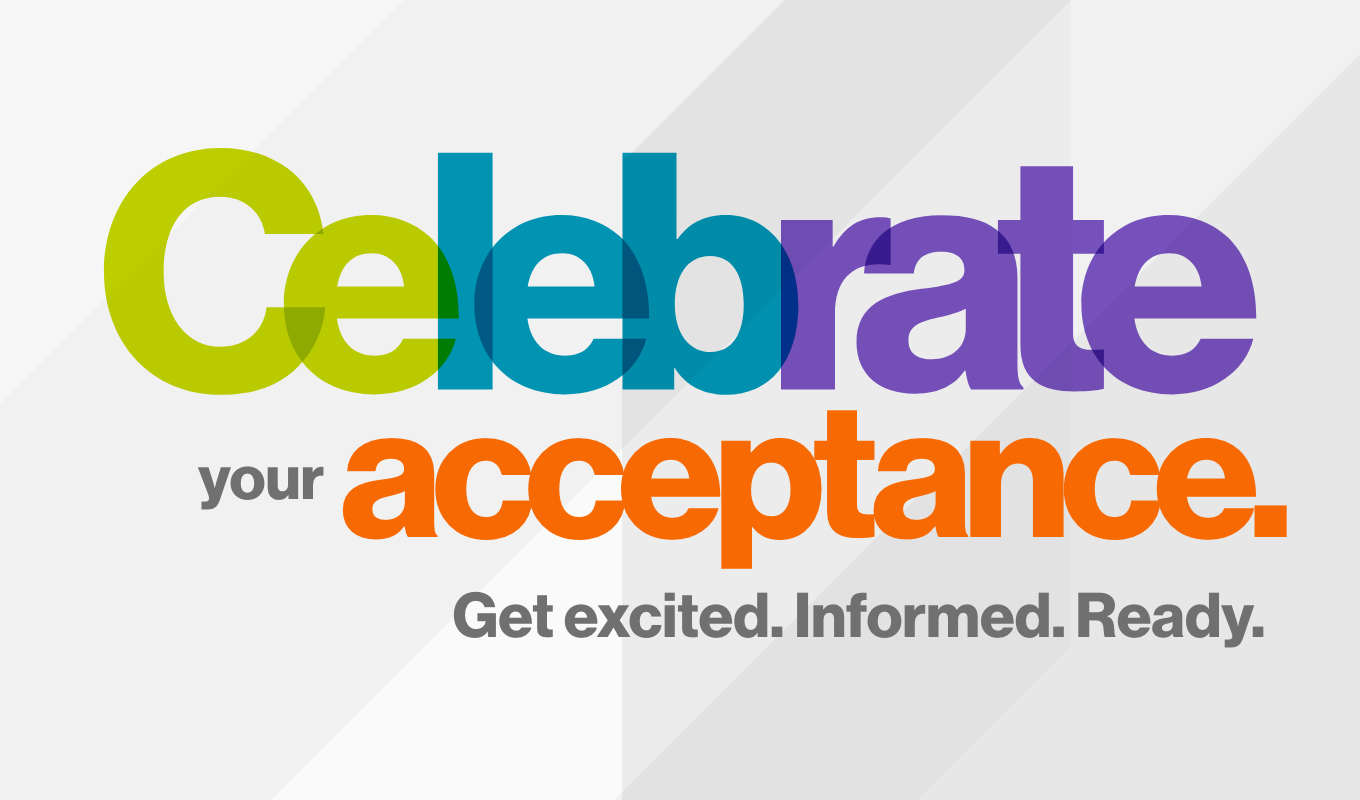 Accepted Student Open House
The information you need. The support you want.
Saturday, March 28 | Saturday, April 4
Curriculum
Business exploration, typical course sequence
Course
Sem. Cr. Hrs.
First Year
ACCT-110

Financial Accounting

An introduction to the way in which corporations report their financial performance to interested stakeholders such as investors and creditors. Coverage of the accounting cycle, generally accepted accounting principles, and analytical tools help students become informed users of financial statements.

3
MGMT-101

Business 1: Ideas and Business Planning

This is the first of a two-course sequence comprising the freshman integrated experience. In Business 1 students will be introduced to the key functional areas of business, the evaluation of new business opportunities, and the business plan process. By applying the creative process, students will conceive new business ideas that will be developed in Business 2.

3
MGIS-101

Computer-based Analysis

This course provides students with hands-on experience with the analytical software tools and techniques that are used in today's businesses. Emphasis will be placed on the application of spreadsheet models for supporting management decision-making. A variety of spreadsheet-based cases in market research, financial analysis, accounting applications and other business domains will be utilized to show how to effectively analyze and solve business problems using the spreadsheet tool.

1
MGMT-102

Business 2: Business Planning and Professional Development

This course, the second course in the First-year Business Sequence, applies technology tools to create well defined and complete business plans. Students will develop websites and other marketing and process tools to take their business concept outlined in Business 1 to a final business plan for review with an outside board.

3
MGIS-130

Information Systems and Technology

To be successful in our globally-networked business environment, contemporary management professionals must have a strong grounding in the principles of information and information technology. This course provides an introduction to the field of management information systems (MIS), including the tools and techniques for managing information and information technologies within organizations. We place a particular emphasis on the nature of systems, the role of information in business processes, the management of data, and the planning of MIS design projects.

3
ECON-101

Principles of Microeconomics

Microeconomics studies the workings of individual markets. That is, it examines the interaction of the demanders of goods and services with the suppliers of those goods and services. It explores how the behavior of consumers (demanders), the behavior of producers (suppliers), and the level of market competition influence market outcomes.

3
ECON-201

Principles of Macroeconomics

Macroeconomics studies aggregate economic behavior. The course begins by presenting the production possibilities model. This is followed by a discussion of basic macroeconomic concepts including inflation, unemployment, and economic growth and fluctuations. The next topic is national income accounting, which is the measurement of macroeconomic variables. The latter part of the course focuses on the development of one or more macroeconomic models, a discussion of the role of money in the macroeconomy, the aggregate supply-aggregate demand framework, and other topics the individual instructor may choose.

3
STAT-145

Introduction to Statistics I

This course introduces statistical methods of extracting meaning from data, and basic inferential statistics. Topics covered include data and data integrity, exploratory data analysis, data visualization, numeric summary measures, the normal distribution, sampling distributions, confidence intervals, and hypothesis testing. The emphasis of the course is on statistical thinking rather than computation. Statistical software is used.

3
STAT-146

Introduction to Statistics II

This course is an elementary introduction to the topics of regression and analysis of variance. The statistical software package Minitab will be used to reinforce these techniques. The focus of this course is on business applications. This is a general introductory statistics course and is intended for a broad range of programs.

4
ACCT-210

Management Accounting

Introduction to the use of accounting information by managers within a business. Explores the value of accounting information for the planning and controlling of operations, assessing the cost of a product/service, evaluating the performance of managers, and strategic decision making.

3
ACSC-010

Year One

The Year One class serves as an interdisciplinary catalyst for first-year students to access campus resources, services and opportunities that promote self-knowledge, personal success, leadership development, social responsibility and life academic skills awareness and application. Year One is also designed to challenge and encourage first-year students to get to know one another, build relationships and help them become an integral part of the campus community.

0

First Year Writing 

3

Wellness Education*

0
Total Semester Credit Hours

32
* Please see Wellness Education Requirements for more information. Students completing bachelor's degrees are required to complete two different Wellness courses.
Admission Requirements
Freshman Admission
For all bachelor's degree programs, a strong performance in a college preparatory program is expected. Generally, this includes 4 years of English, 3-4 years of mathematics, 2-3 years of science, and 3 years of social studies and/or history.
Specific math and science requirements and other recommendations
3 years of math required; pre-calculus recommended
Learn about admissions, cost, and financial aid