Herstory: Did you know? | March 2019
Newsletter March 2019
Herstory: Did you know?
RIT has a distinctive Herstory and we want to shine a light on the women who have shaped our university. RIT women have influenced change with their presence, leadership, contributions, investments and invaluable voices.
With more than 5 generations of women as part of our academic setting and evolving learning community, the reasons could vary as to why women have been part of RIT and their illuminating impact is seen by the community we have today —a hub for co-ed learning, research interchanges in industries around the world, a place of employment— where women have been an integral part of our evolution and growth.
Today, RIT proactively seeks the insightful perspective of women and recognizes their roles as influential change makers. Women enable our ability to be an incubator to new discoveries; helping to shepherd in a new era of leaders for the greater good. We're proud of their legacies, their drive and how they rise despite the adversities they've faced, practically everywhere.
Here are a couple facts and figures that you may not know… (click to enlarge)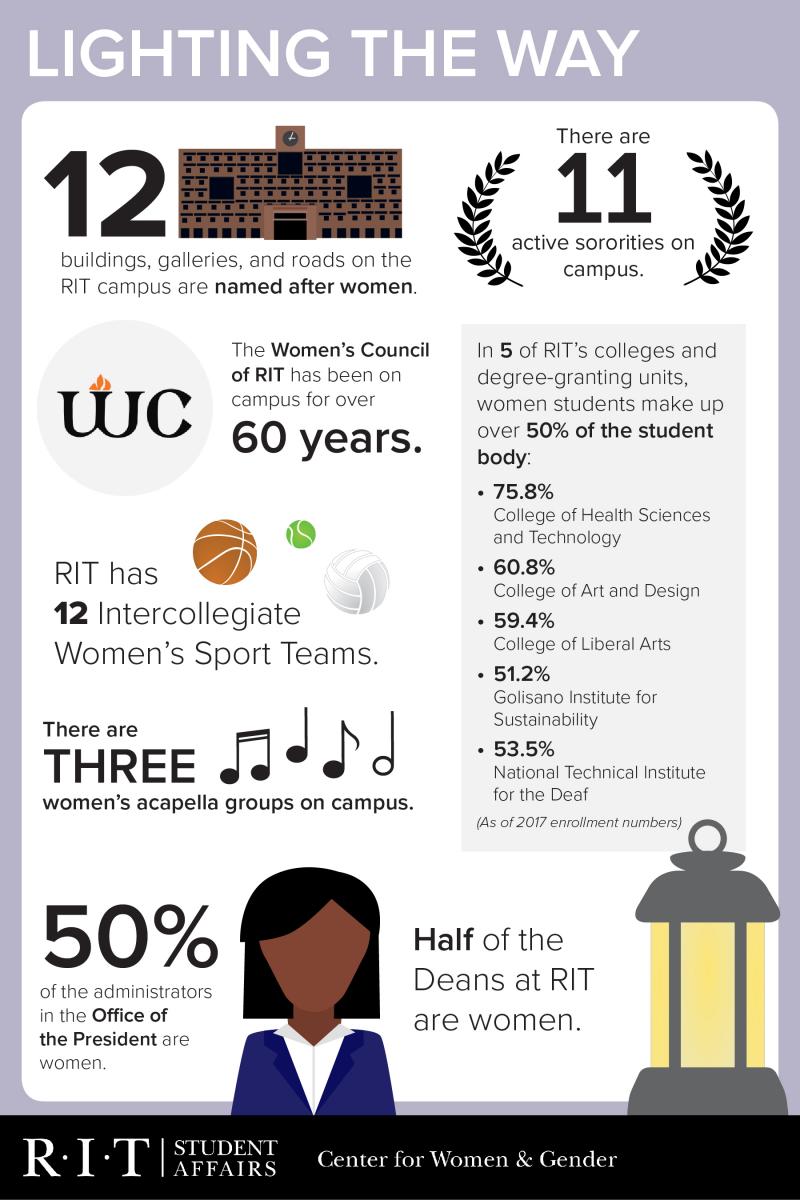 The Division of Diversity & Inclusion would like to say thank you to the Center for Women and Gender for partnering with us to share valuable information with the RIT community, especially during Women's History Month.