Remembrance and Celebration of Isaac L. Jordan Sr. with 2017 Awardees | May 2017
Newsletter May 2017
Remembrance and Celebration of Isaac L. Jordan Sr. with 2017 Awardees
A visionary man who inspired others through his fair compassionate attitude and wholehearted commitment to promoting a unified community at RIT, showing respect for each person's journey, celebrating differences while inspiring people to attain their full potential, is the living legacy of the late Isaac L. Jordan Sr.
In the spirit of remembrance and honoring his vision, yearly the Division for Diversity and Inclusion highlights the work of a current faculty member with the highly-coveted Isaac L. Jordan Sr. Faculty Pluralism Award and also provides two student scholarship awards to an upperclassmen and freshmen.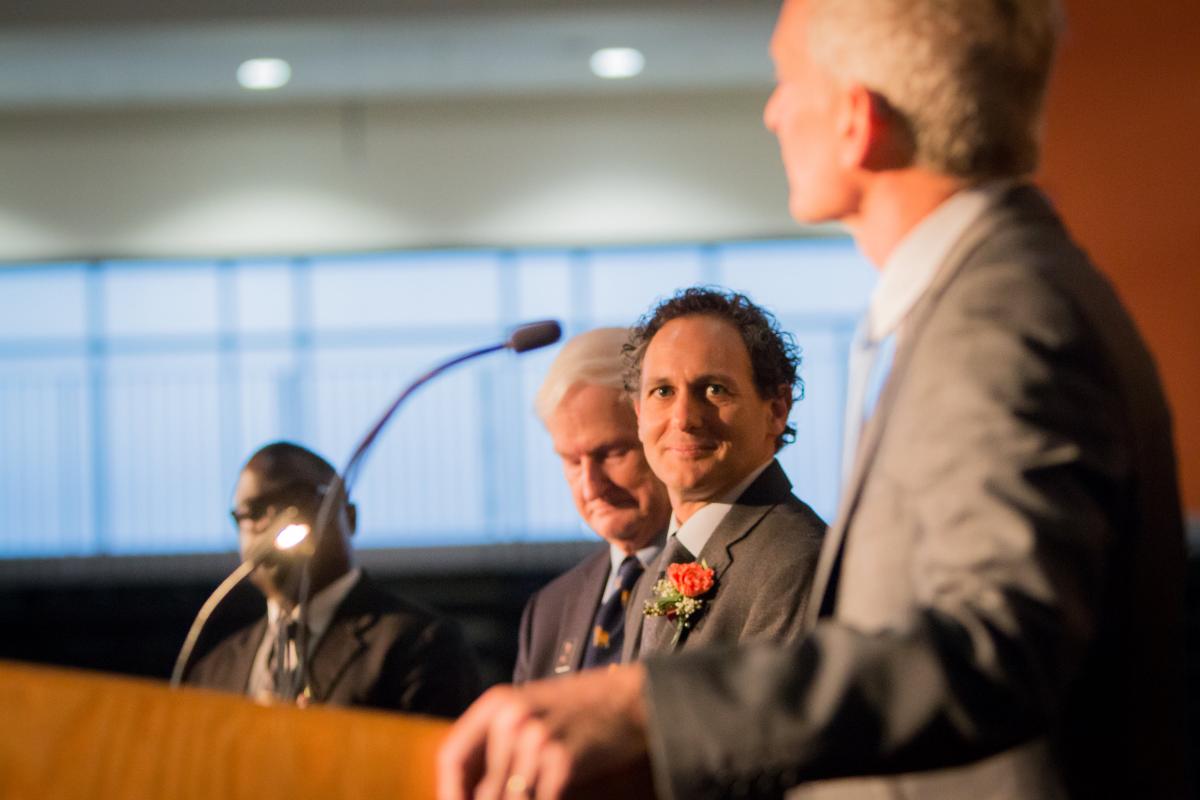 This year the Isaac L. Jordan Sr. Faculty Pluralism Award was received by Dr. Scott Franklin, a faculty member in the College of Science, as a Professor, School of Physics and Astronomy and Director, Center for Advancing STEM Teaching, Learning and Evaluation. Dr. Scott has shown a relentless commitment to making RIT more inclusive and proactively known to challenge his colleagues to engage women, underrepresented populations and deaf/hard of hearing individuals in the sciences for over 17 years.
Mr. Isaac L. Jordan Sr. was a humanitarian and a visionary who knew everyone can achieve, no matter where they were in their journey. He was a leader who dedicated his energy to creating a kind world, by working hand-in-hand with his RIT family, everyone from administration, staff, faculty, volunteers and community members to make it a reality. He had particular empathy with RIT students, by showing them to embody values and actions in their daily lives to shaping their future and motivating others to achieve.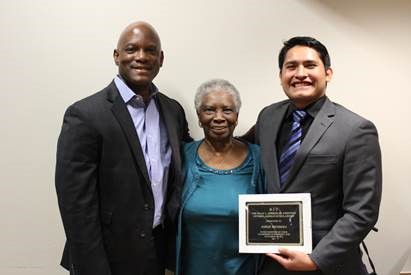 The Isaac L. Jordan Sr. Upperclassmen Pluralism Scholarship Award was received by Jorge "Tony" Mendoza, a student earning a BS/MS in Mechanical Engineering Technology & MMSI program. Jorge is known for his goal "to develop a more connected community" while he "seeks opportunities to develop himself" and the people around him. While at RIT, Tony has joined many organizations to broaden his perspective and experiences, like: Engineers of Color Creating Opportunities (ECCO), Society of Hispanic Professional Engineers (SHPE), Pi Kappa Phi Fraternity, Student Government, Student Alumni Ambassadors' Team, and the new MCAS College Advocates Pilot program.
The Isaac L. Jordan Sr. Freshmen Pluralism Scholarship Award was received by Charles Okehie, a student earning an Exploratory Engineering major and RIT Basketball player. Charles is seen as having "a solid and positive work ethic, leadership ability and inquisitiveness" about his academics and extends to him building relationships with organizations on campus. Charles has also "unselfishlessly volunteered time to encourage, teach and guide his peers," by sharing his personal experiences, in the classroom, the basketball court or during club meetings. Charles is involved with National Society of Black Engineers (NSBE), Colleges against Cancer and an RIT Gift of Life Bone Marrow Registry Campus Ambassador.
Each of these awardees have proven that Mr. Isaac L. Jordan Sr. continues to live on. These awardees continue to bring his vision, values and actions back-to-life on campus with their daily actions, being inspirational leaders and having the courage to build bridges and a strong RIT community despite our differences.