Welcome from Dr. Keith Jenkins | September 2021
Newsletter September 2021
Welcome from Dr. Keith Jenkins
32
The number of students welcomed to my Fall Semester Intercultural Communication class last week. Although this class was not one of the many in-person classes being taught this semester, the participants connecting via zoom represent students joining from various RIT spots on campus, whether academic buildings, residence halls and/or apartments, and from their homes. 
Enthusiasm.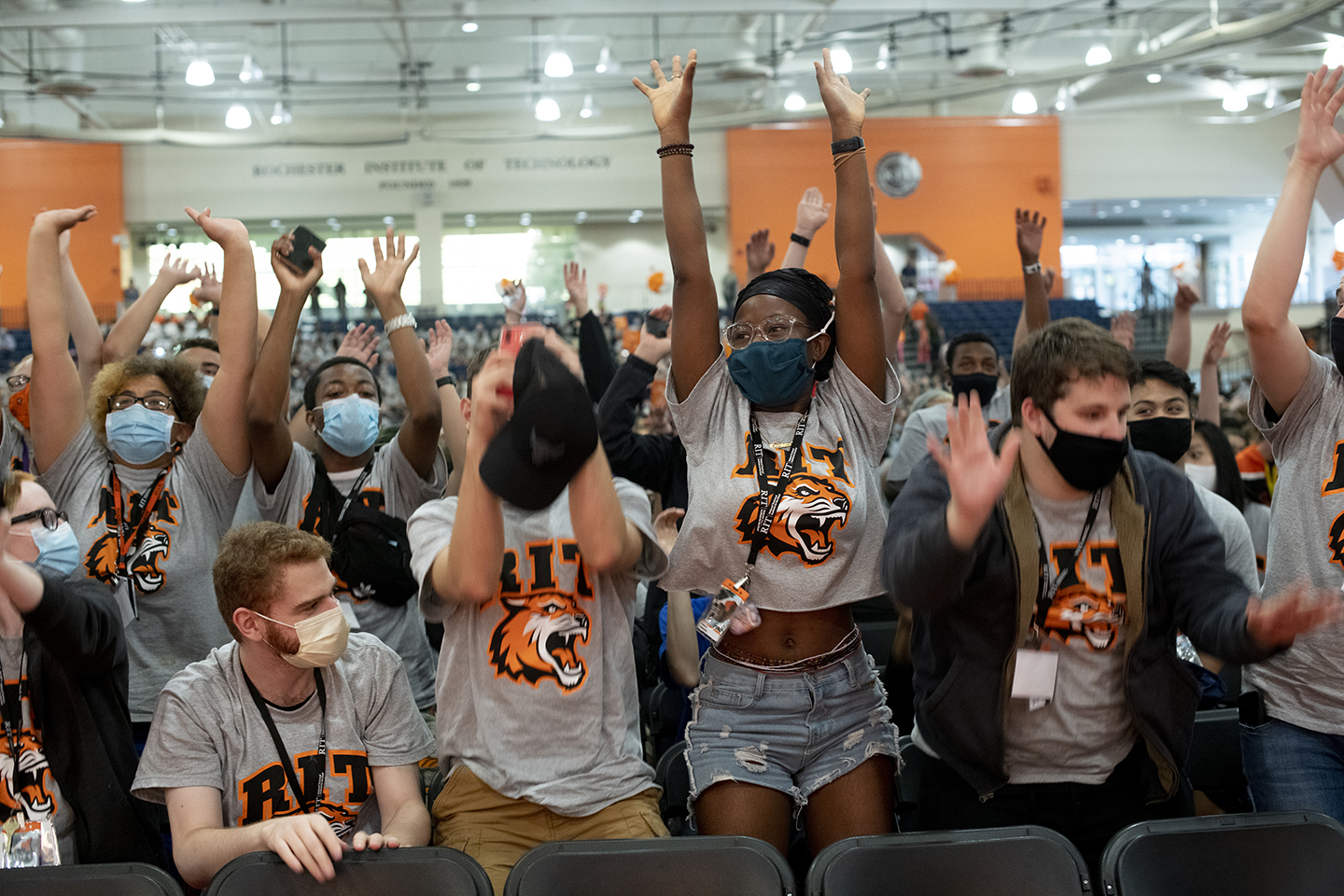 This is the word I would use to describe the atmosphere in the first class. We were all enthusiastic about connecting again, albeit virtually for this one class. I learned why students registered to take intercultural communication instead of myriad other courses they could have enrolled in. The reasons ranged from program requirements, perspectives, and immersions to "just because". Whatever the reason, there was enthusiasm about the course and the start of this semester.
Hope.
As we engaged in thoughtful conversations about what we hoped to gain from the course this semester, the word hope captured my attention. Students shared their thoughts about better communication across cultures; about the better-making of the world in which we live; and about simply gaining insight and understanding as we all strive to be better persons. For me, hope rested in my sharing that although I was still teaching this course via zoom, unlike last year when I taught from home, the course was now being taught via zoom from my RIT office. Such proves important as I anticipate a Spring Semester Rhetoric of Race Relations course that will be offered in-person.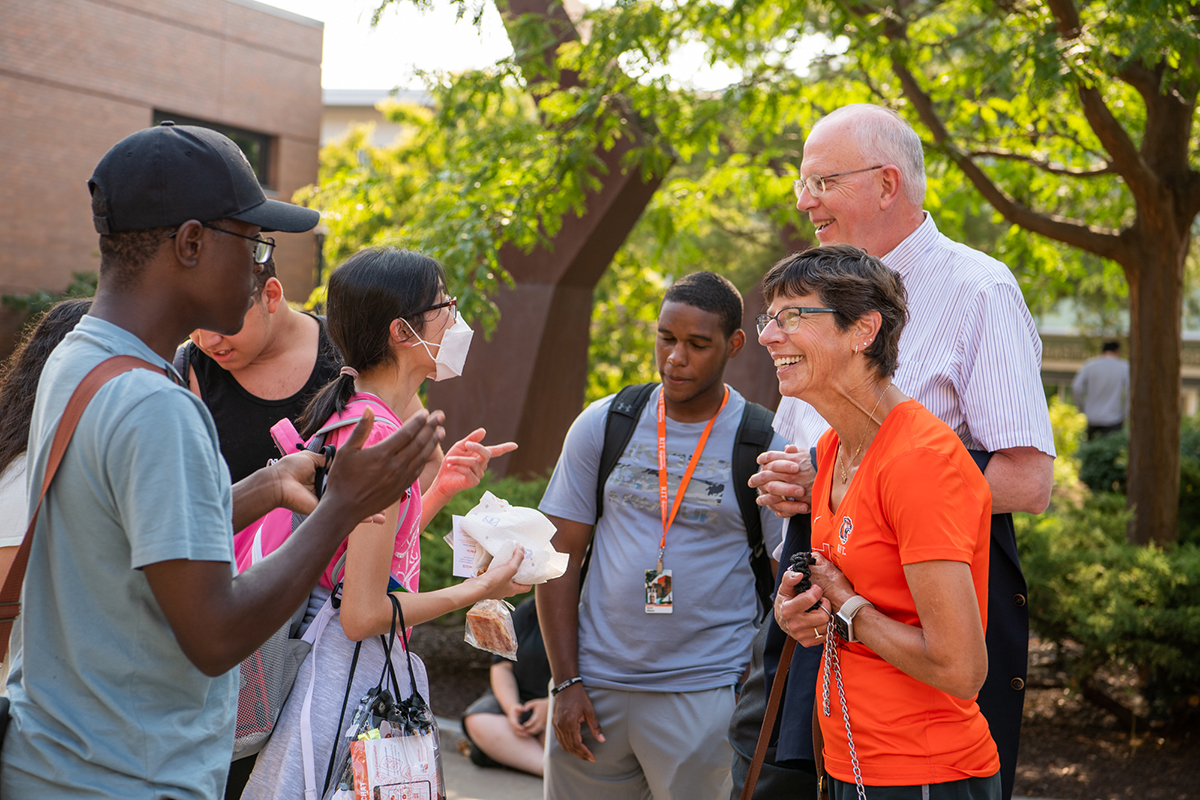 It is from this space of hope that I welcome you to the start of another wonderful year at RIT. 
The campus has been repopulated. Signs of growth and expansion are highly visible, especially as the Student Hall for Exploration and Development (SHED) becomes an RIT central-campus focus. 
For everyone who has welcomed others to RIT this Fall, I believe such welcomes were done from a space of enthusiasm and hope—whether from orientation leaders, resident advisors, student-leaders, various student-facing staff, academic advisors, faculty, or administrators. I believe we also returned to campus with gratitude and thankfulness, especially for all who went the extra mile over the last fifteen months to ensure the forward movement and success of students amidst the backdrop, as one RIT colleague put it, of multiple pandemics—whether COVID 19, systemic racism, police brutality, or the pandemic of lost opportunity.
So, again, I welcome you with hope as we declare that RIT remains steadfast and committed to moving forward.  
As we move forward this academic year, we are pleased to welcome new colleagues to the Division and RIT family—Theodore Adams and Tracy Ibezim in the Upward Bound Program; Cliff Jacobs in the Native American Future Stewards Program; and Perry Ground who will join us as the 2021-2022 RIT Minett Professor. 
To glimpse various Division of Diversity & Inclusion accomplishments that support the mission and strategic plan of the university, I encourage you to examine the 2020-2021 DDI Tiger Imprint Showcase. 
RIT Action Plan for Race and Ethnicity
RIT efforts to create a more diverse, equitable, and inclusive society continue. The most recent RIT guide in this space rests in the RIT Action Plan for Race and Ethnicity, a plan shaped through numerous Town Hall meetings, RIT working groups, governance groups, ALANA student groups, focus groups, university leadership, the BOT, and external peers.  This plan, released to the RIT Community on July 7, 2021, will require hard work and the best of all of us as we make the actions contained therein reality. Whether focusing on recruitment, closing the graduation gap, onboarding, climate, curriculum, diversity education, plans of work & performance, and/or a Center for Race & Justice, this plan will guide us in the years to come. 
I am particularly pleased with the interest and support shown throughout this process by our governance groups—student government, staff council and faculty senate—and divisions, colleges, and departments. Although RIT senior leadership will set the tone in this journey, the faculty, staff, and students will also lead and engage in various efforts highlighted in the plan.  
One action in the plan calls for RIT instituting an annual requirement for all employees to receive education related to creating an inclusive culture. 
The RIT senior leadership team has already begun this process by engaging, this month, in an assessment tool known as the Intercultural Development Inventory (IDI). We've selected Language & Culture Worldwide (LCW) as our partner for this process. The purpose of the IDI is to foster greater intercultural learning as we get a personal and collective baseline of our experiences and greater understanding of these issues. Also engaging in this diversity education experience is the RIT Board of Trustees. 
Further, Dr. Taj Smith, Director of Diversity Education, will lead the Diversity Education Module Taskforce this fall, charged to provide input regarding diversity education for all students, staff and faculty and determining the best forms of delivery, identifying key content and assessment measures. Smith anticipates the first committee meeting to be held mid-September and meetings to end in January 2022. 
Also, Tina Chapman DaCosta and Diversity Theater, again, joins the Division of Student Affairs to offer the RIT 365 Brick by Brick Community Building Film and Workshop this fall for all freshmen and their instructors.
Beyond these diversity education efforts, the plan also calls for the creation of a new tradition of Day of Understanding, Solidarity and Racial Reconciliation. This event offers RIT faculty, staff, students and alums who have completed research, scholarship, or have practitioner experience related to this subject an opportunity to be highlighted in this conference. To begin the planning process for this effort, a Day of Reconciliation, Learning and Solidarity Planning Committee is being established and charged to identify expectations, determine logistical needs, and draft an outline of programming and themes. This committee will include selection of presenters and facilitators who submit proposals. The focus is on race and ethnic diversity and their intersections with other identities relevant to the workforce and student experience. The first committee meeting for this group should start early October and go until mid-summer, 2022.
Offered here are just two ways the RIT community can get involved with specific actions flowing from the Action Plan. If you are interested in being involved in the task force or committee, take a moment to complete the application here. The deadline to apply is September 30, 2021.
As always, the Division of Diversity & Inclusion and other RIT divisions, colleges, and departments embrace opportunities to partner with each of you in this great work. Be on the lookout for other communications that will invite opportunities for further participation as the Action Plan for Race and Ethnicity moves forward.
So, welcome to the start of another exciting academic year! Let us move forward together.