February 28, 2023
by Deanna Spiotta
Engineering alumni honored for achievement and leadership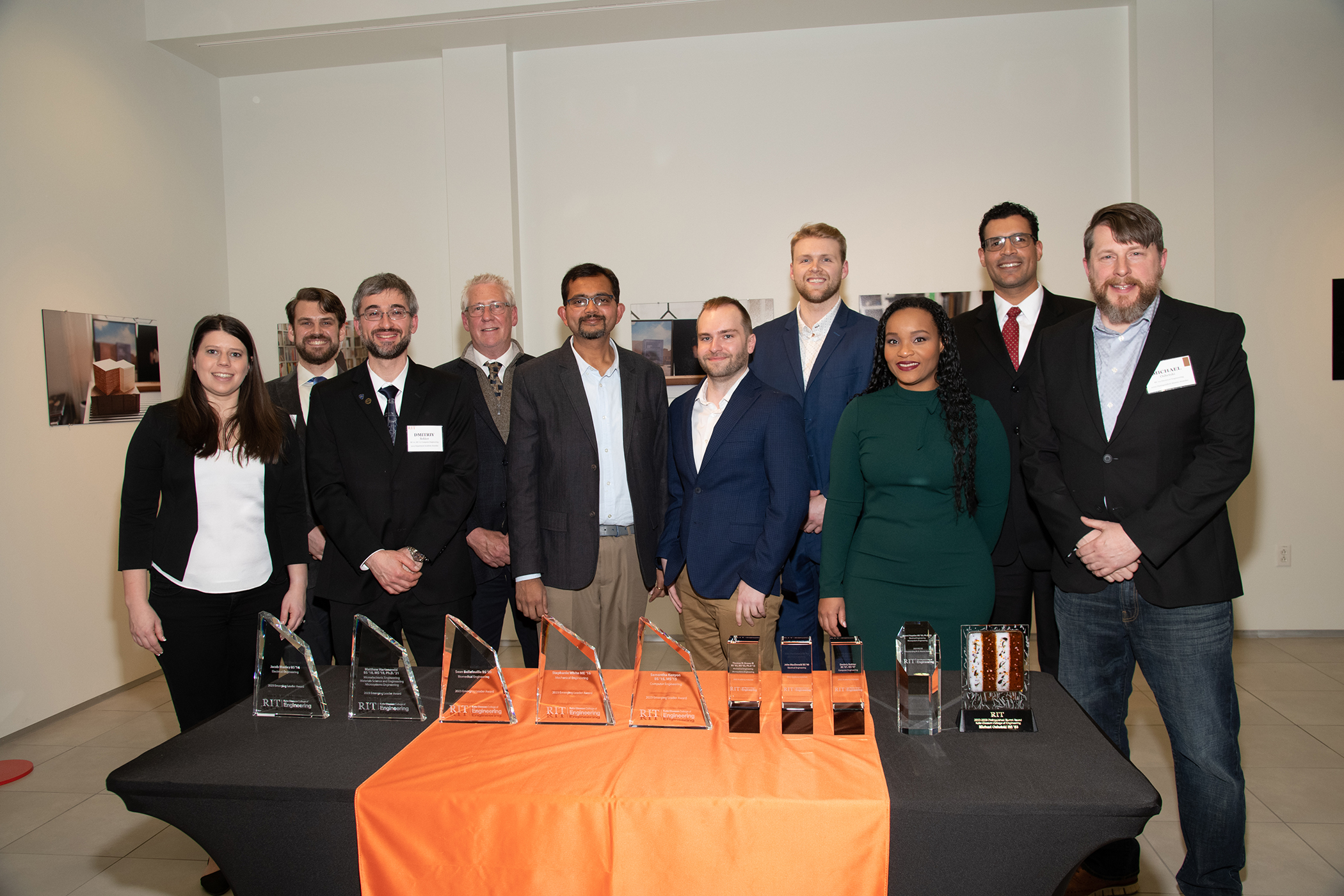 Twelve RIT Kate Gleason College of Engineering (KGCOE) alumni from points across the U.S. were honored with alumni awards at a reception at RIT's University Gallery on February 23, 2023 during National Engineers Week.
"In particular, what I enjoy about this evening is you will find that RIT's co-op program and a mentorship or relationship with a faculty or staff member played an important part in our awardee's career and business," said Doreen Edwards, dean of the college, as she addressed honorees and guests. "The alumni we are honoring are helping shape the world's future. They are leading us toward what is next."
This year's Distinguished Alumnus is Michael Oshetski '03, co-founder of Micatu, Inc., a provider of next-generation optical sensing solutions focused on the measurement of voltage, current vibration and temperature for electrical utilities.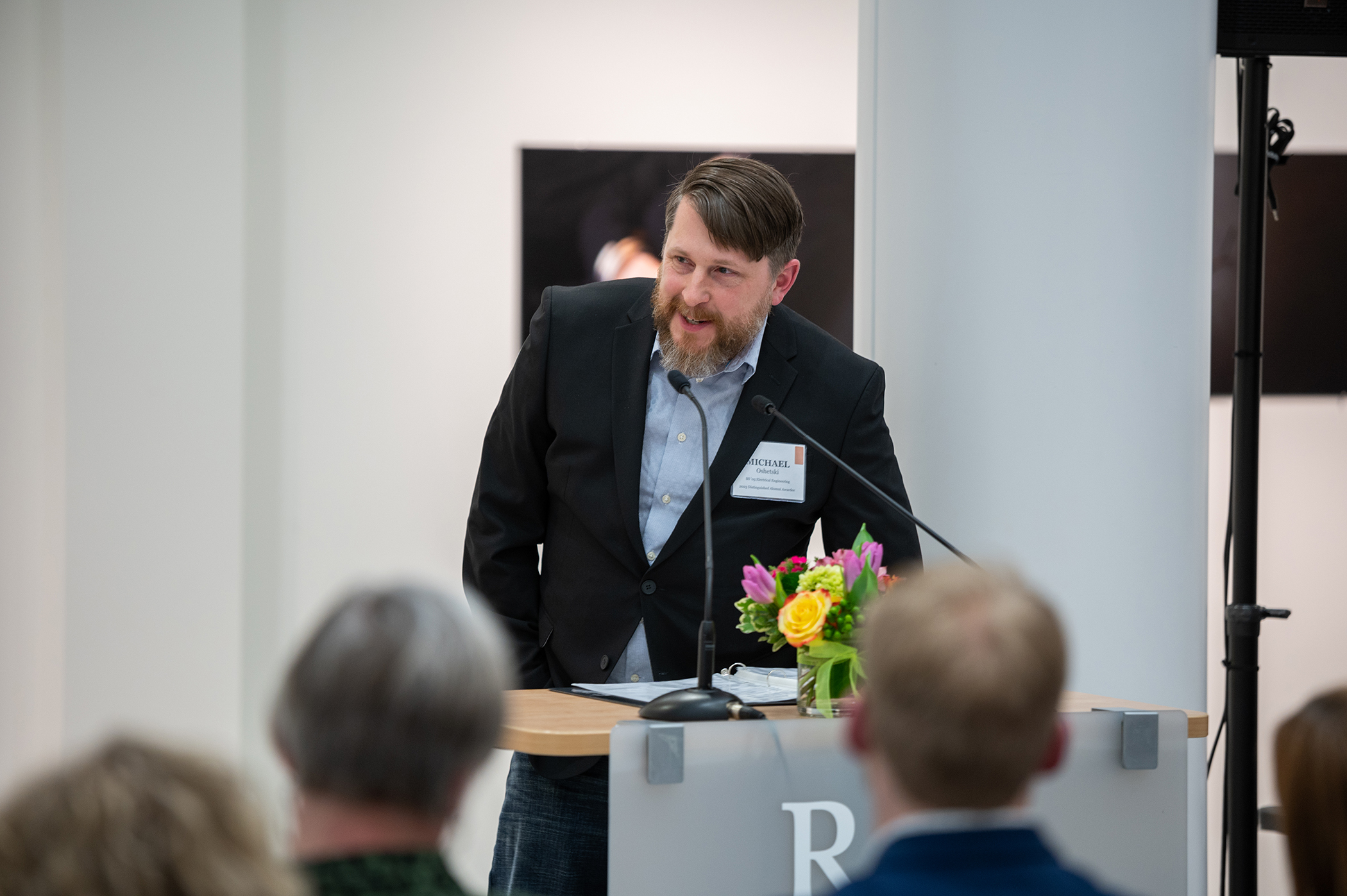 Keith Bullis
Micatu Inc. donated its groundbreaking Gridview optical sensors to RIT for a new campus learning lab in May 2021. The equipment allows faculty and students to monitor renewable integration and manage the addition of distributed energy resources onto the campus microgrid. The donation of the equipment for an outdoor learning laboratory also included $150,000 in funding for research projects related to assessing power quality, big data analytics, and infrastructure.
Emerging Leader, Sean Bellefeuille '20 (biomedical engineering) is a veterinary student at Cornell University and CEO of Med Dimensions, a medical supply company whose mission is to make surgery safer and simpler by designing and manufacturing 3D printed pre-operative surgical models, surgical cutting guides, and simulation trainers.
Keith Bullis
Bellefeuille shared that the support he received at RIT equipped him to co-found Med Dimensions with fellow RIT alumnus, William Byron '21. "We started as a group of engineers with no true background in business and were able to join different courses and programs through the Simone Center for Innovation and Entrepreneurship," says Bellefeuille. "The department of biomedical engineering pushed me to explore my interests and discover what my true passion was. Without their support, as well as the support and mentorship from the Simone Center, I would never have looked into a career in veterinary medicine or into the startup world."
The Departmental Academy Award recognizes individuals who personify the mission of the college as real-world problem solvers. The 2023 Departmental Academy Awardees are:
The Emerging Leader Award recognizes recent alumni who have graduated within the past 10 years and have distinguished themselves by living out the college's mission. The Emerging Leaders of 2023 are:
The inaugural Outstanding Ph.D. Award was awarded to Anand Gopalan '02, Ph.D. '05, CEO of Vayu Robotics.
Topics