Engineering students help bring cannon fire back to museum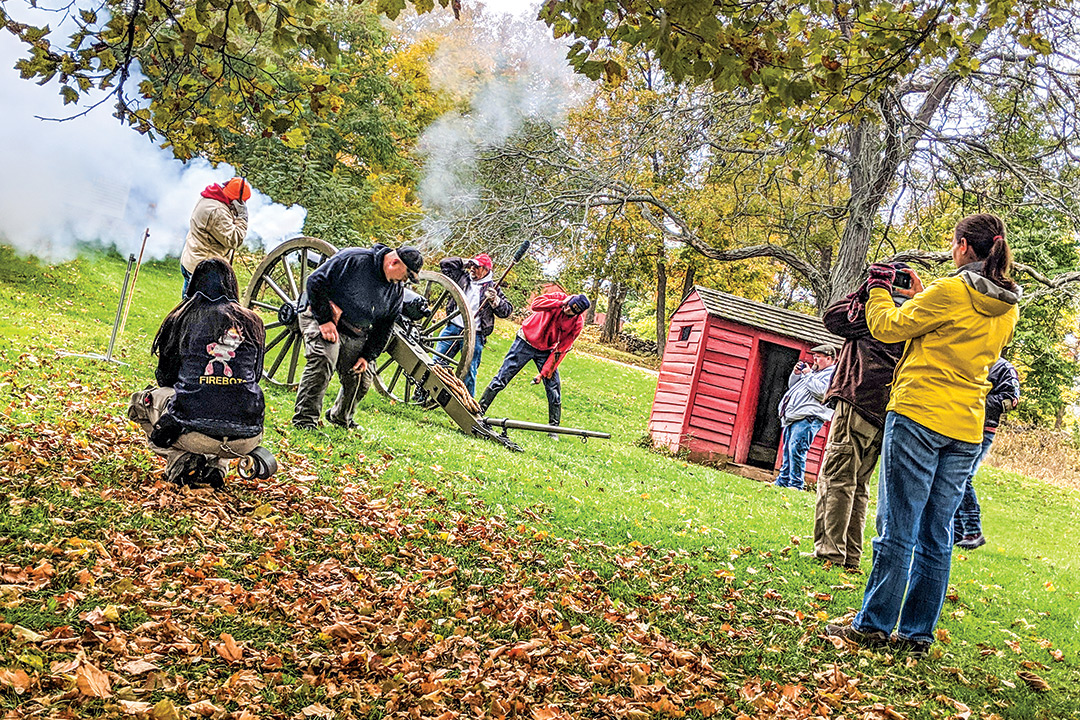 Lydia Palmer
Four fifth-year engineering students are putting some fire back into historical reenactments at a country museum near campus.
Every July the Genesee Country Village & Museum in Mumford, N.Y., hosts a Civil War Encampment, which draws hundreds of infantry, cavalry and artillery reenactors. A highlight of the weekend used to be a town battle around the museum's 68 historic structures.
But in 2015, the museum stopped firing cannons in the historic village because the black powder charges appeared to be damaging the windows and plaster of the buildings.
"One of the reasons reenactors enjoy coming here is the opportunity to skirmish within the historic village," said Peter Wisbey, the curator of collections at the museum. "To be able to move amongst a historic village is really a unique perspective for a reenactor."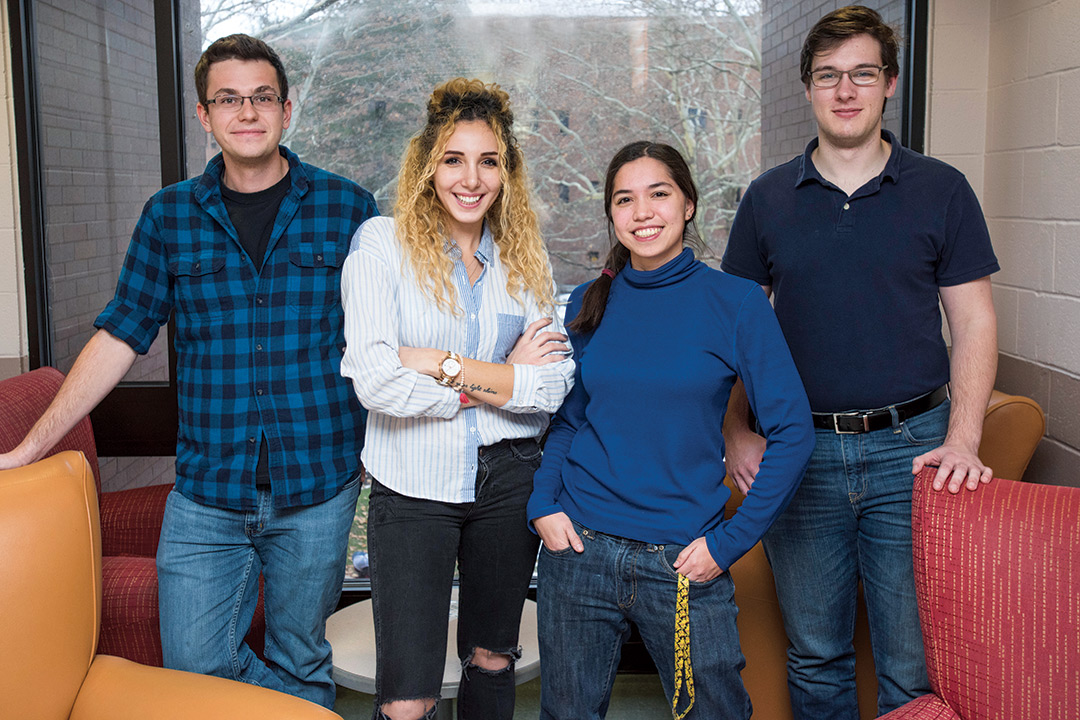 A. Sue Weisler
The museum wanted to reintroduce cannon fire but needed a plan to protect the 100- to 200-year-old structures. They looked to RIT's multidisciplinary senior design students from the Kate Gleason College of Engineering.
"We aren't focusing on a physical product," said mechanical engineering student Hailey Sanidad. "Authenticity is our main goal."
To help reintroduce cannon fire for the reenactments this summer, the students are identifying the cause of the damage and creating a best practices procedure to protect the buildings while maintaining authenticity.
Mechanical engineering student Dylan Corbin said the experience has been invaluable.
"The communication aspect of working with other disciplines has a lot of direct real-world application," said Corbin. "Having that experience before I even start my career is great."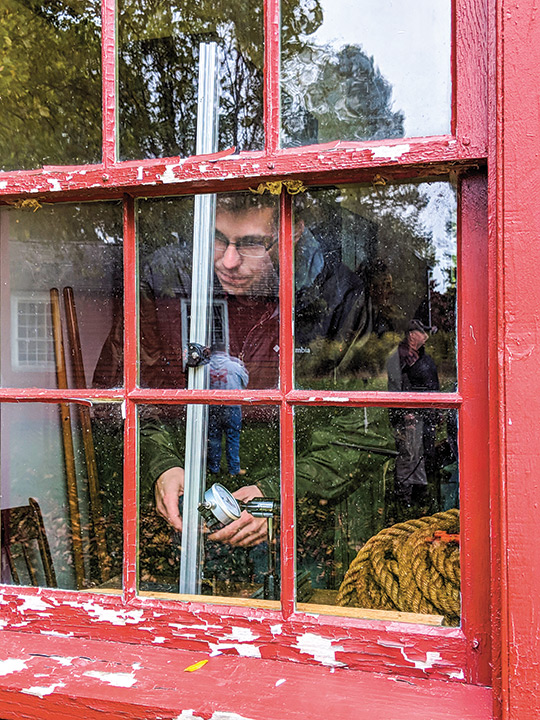 Lydia Palmer
Industrial and systems engineering major Dilan Koc also emphasized the value of communication.
"I try to explain our ideas to our clients in a language they understand," Koc said. "Our audience is not engineers, so we need to change our language and our perspective to communicate well with them."
In addition to improving their skills in communication, this project also provides students with unique problem-solving opportunities.
"It's very different from a class project where you are given a problem and you solve it with a defined process," said Miles Bain, a mechanical engineering student.
"All of us will graduate with the necessary technical skills, but it's going to be the non-technical, soft skills that will separate us in the workplace. Having those skills makes the difference between a good engineer and a great engineer."