Fashioning an engineering career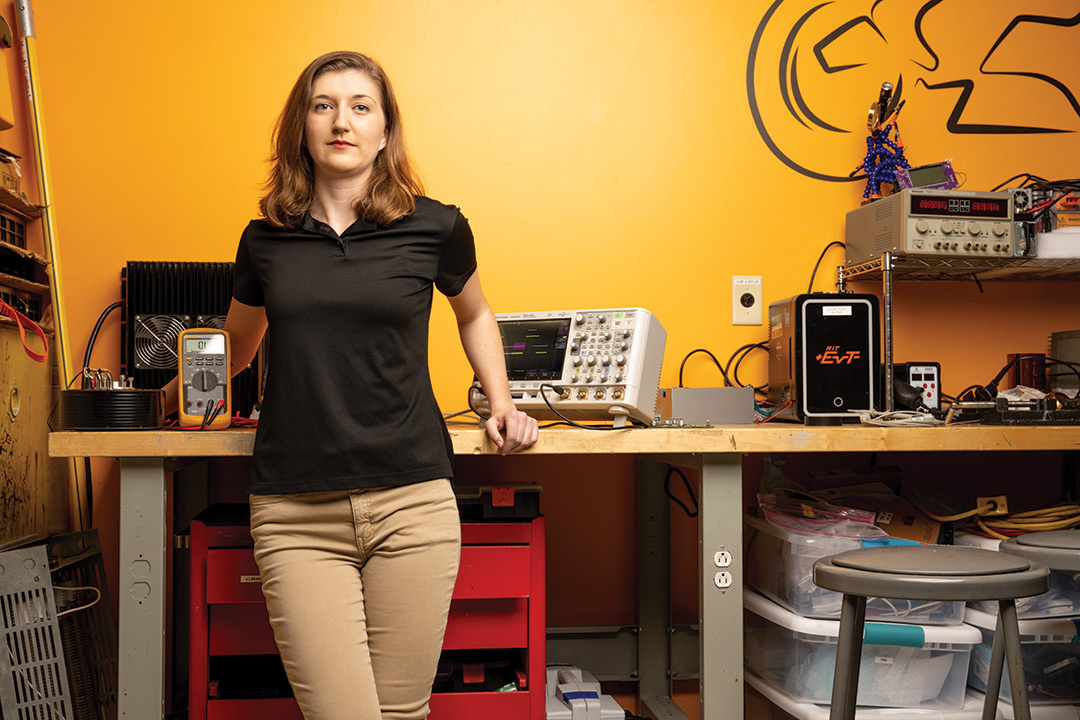 There are talented women in tools—and undergraduate Tianna Seitz found her place among them during her co-op at Apex Tool Group in Lexington, S.C.
The third-year electrical engineering student was part of the company's Research and Development (R&D) department testing high-end torque wrenches—tools to fasten bolts at proper tension specifications. She examined component vulnerabilities before the tool was moved into production, something she learned on the job.
"When you are working with embedded systems, you have to take into consideration both the schematic and the code, and that wasn't an experience I had yet," she said. 
Seitz chose Apex because of the mentorship opportunities. Sitting with the R&D department head during her initial interviews, she recalled his positive comments about her background, interests, and enthusiasm for the work. Last academic year, she was president of Engineering House, a special interest group for engineering students.
"Then, we started talking about robotics, something he was passionate about," said Seitz, who participated in FIRST Robotics in high school in York, Pa. "One of the main reasons I went into engineering was because of this, and I went into electrical engineering because I enjoyed building robots."
After graduation, Seitz envisions her role in a company that expects her to bring a specific skillset but also to explore new and innovative ways to integrate technology.
"I'd like a job that is very exploratory that lets me grow with the industry," she said. "I'm an engineer because I like designing things. I like coming up with new solutions, and that's what you get in the R&D field."
This story is part of the 2023 President's Annual Report. Read more stories from the report.
Topics