Onsemi to donate $500,000 to RIT to further semiconductor educational initiatives
Funds will support projects and educational programming aimed at increasing the pipeline of engineers in the computer chip field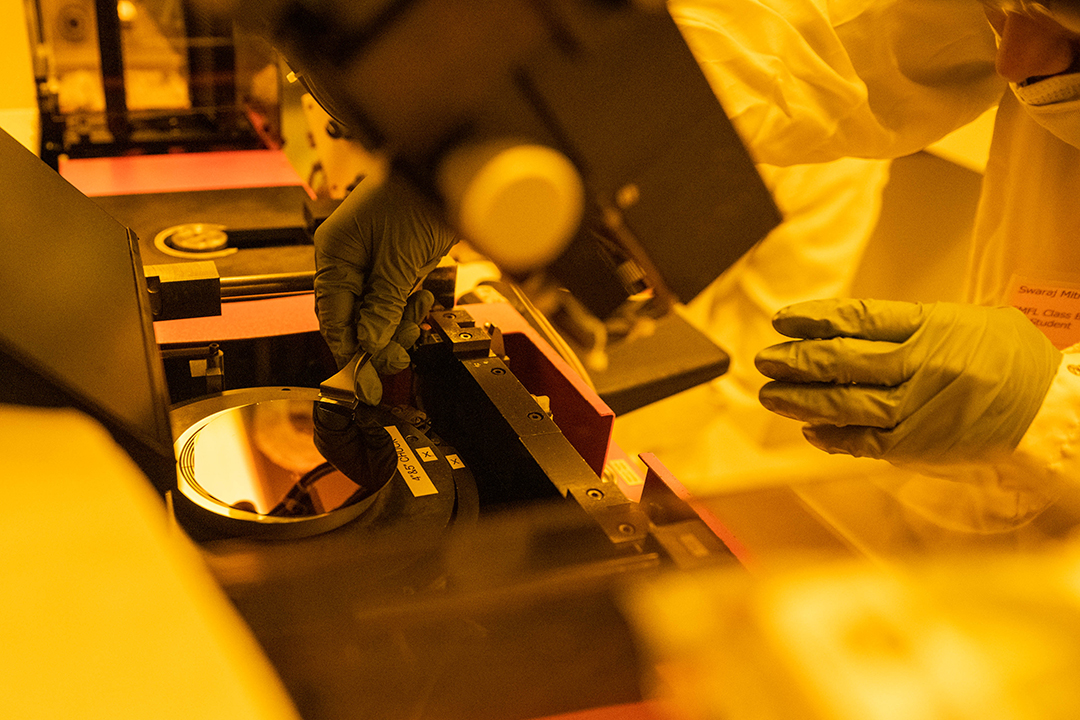 Intelligent power and sensing technology corporation onsemi announced funding to Rochester Institute of Technology's Kate Gleason College of Engineering to support educational programming and research in advancing today's semiconductor industry.
Over 10 years, the company will donate $500,000 toward helping to build capabilities in consumer devices and intelligent systems—key areas that rely on semiconductors, also referred to as computer chips.
The need for manufacturing computer chips as well as the production of consumer products assembled with these components is a multibillion-dollar industry. Providing a pipeline of skilled professionals for these fields and sharing insights about industry trends is essential.
"With a focus on automotive and industrial end-markets, onsemi offers a highly differentiated and innovative product portfolio, delivering intelligent power and sensing technologies that solve the world's most complex challenges, and leads the way to creating a safer, cleaner, and smarter world," said Scott Allen, onsemi's vice president of human resources. "However, we can only drive these innovations with a well-trained, agile workforce which is why collaboration with higher education such as RIT is pertinent."
The collaborative relationship established between onsemi and the university will offer increased co-op experiences and workforce development opportunities for undergraduates and graduates as well as new research initiatives for faculty and students.
"We appreciate onsemi's investment in our microelectronics engineering program. We are committed to graduating engineers with the skills that the semiconductor industry needs," said Doreen Edwards, dean of RIT's Kate Gleason College of Engineering.
With an established microelectronic engineering program, one of the first in the country, the engineering college focuses on the design and development of computer chips in its Semiconductor Microsystems and Fabrication Laboratory (SMFL).
Renovations and upgrades to the lab are underway this year, and reflect how the university is expanding further into biomedical research, integrated photonics, smart manufacturing, quantum computing, and other advances to the Internet of Things. 
Changes will include upgrades to filtration and air handling systems, the addition of new wet processing stations to prevent cross contamination, and the creation of 5,000 square feet of research space focused on biomedical applications. Additional campus resources such as the Center for Electronic Manufacturing and Assembly and faculty laboratories provide a foundation for students to learn, and for researchers to develop key solutions for the growing industry. RIT is developing technologies to advance chip manufacturing and assembly processes and new materials discovery for future chips/circuits.
Onsemi's recent gift, which includes naming rights to the Reactive Ion Etch (RIE) and Metallization Bay in the SMFL, is part of Transforming RIT: The Campaign for Greatness. In 2018, RIT launched the blended campaign, which seeks support from a variety of investors, including alumni, government and corporate partners, and research foundations and agencies. The $1 billion campaign is bringing RIT's strategic plan to life. Campaign priorities include investing in student success, creating world class facilities, advancing research and discovery, and innovating careers of the future. The campaign has surpassed $983 million.
Topics