Erica Coles '23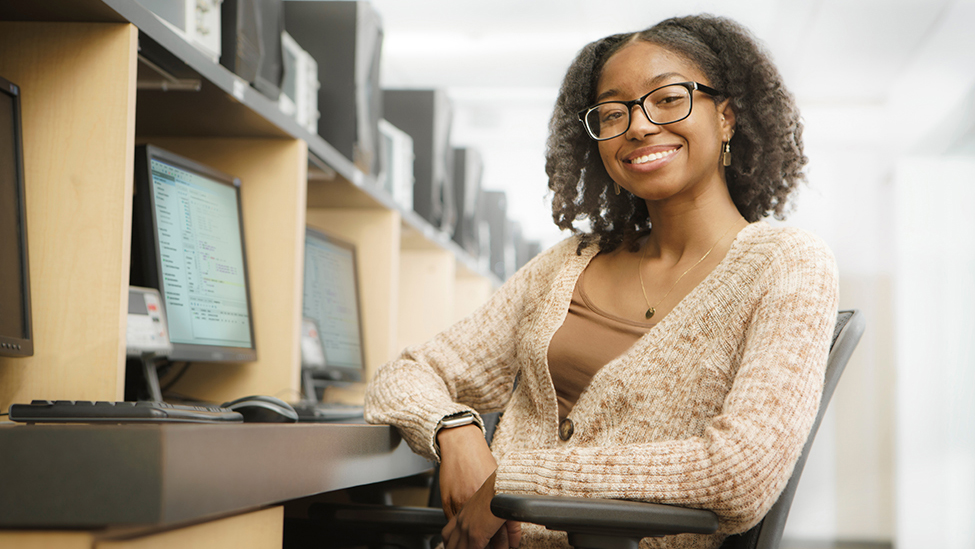 Program: Computer engineering
Hometown: Brooklyn, NY
Student Organizations: National Society of Black Engineers, International Conversations Partners Program, Collegiate Science and Technology Entry Program (CSTEP), Engineers of Color Creating Opportunities (ECCO)
Why did you choose engineering?
"My decision to choose engineering was based simply on the fact that I thought I had the capability to. There were many other fields I was interested in, but I believed that this would challenge me in subjects I was interested in, like math and technology. Most importantly and ultimately the reason I continue to pursue computer engineering is that I want to represent the very small percentage of Black female engineers in this field."
After graduation, what are your career goals?
"After graduating, I want to eventually go into a career that utilizes my skills from computer engineering as well as incorporating my creative and artistic abilities."
As we celebrate Women's History Month, what stands out to you? Why is it important?
"As we celebrate Women's History Month, the achievements of Black women stands out to me. Many amazing and intelligent Black women ranging from my own mother to Michelle Obama continue to be sources of inspiration to me. Highlighting the accomplishments and stories of women is important because it can provide inspiration to others."
Why is it important to have organizations like ECCO on college campuses?  Can you share some examples of activities that take place?
"It is very important to have programs like ECCO on college campuses because it offers students of color the space for support and resources. Coming into a predominately white institution (PWI) can be very stressful on students of color, so having a space to be comfortable on campus can only help foster success in more ways than one."
Favorite spot on RIT's campus: Sustainability Institute
Favorite musical artist/band: Nicki Minaj
Favorite thing to do in Rochester: Archery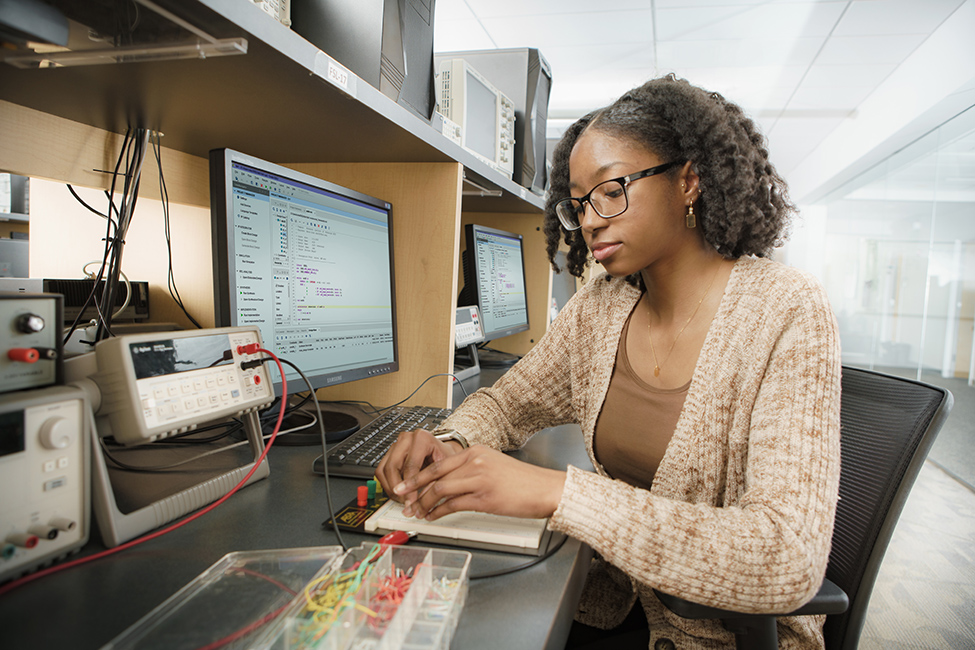 ​
---