Dean's Advisory Council - Thomas Trytek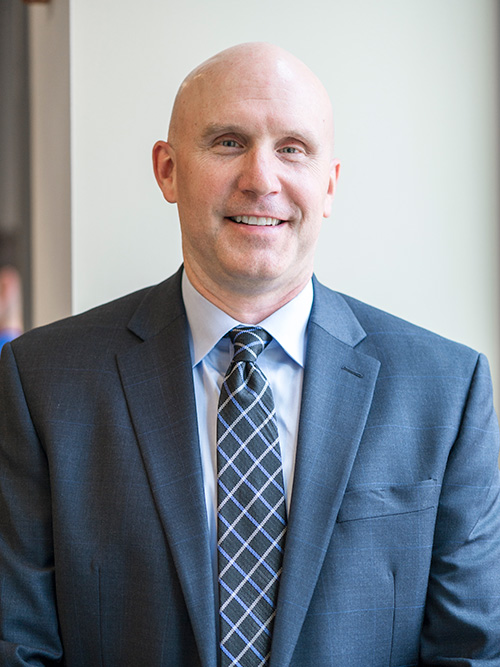 Thomas Trytek, P.E.
TDK Engineering Associates, P.C.
Vice President
'91 BS Civil Engineering Technology
Tom Trytek is a 1991 graduate of RIT's Civil Engineering Technology program.
Tom is entering the 30th year of his career which has encompassed numerous specialty structural/mechanical, marine, forensic and lifeline safety system engineering and related designs.  
In 2001, Tom was a co-founding principal of TDK Engineering Associates, P.C. located in the Camillus, NY. Tom is currently the Vice President of TDK and in addition to overseeing daily company operations, he is actively involved with client interactions, design and project management. TDK offers Civil, Environmental, Geotechnical, Structural, Marine, Forensic and Industrial engineering services throughout New York, as well as, in varying states. Tom currently holds professional engineering licenses in nine states.
Throughout his career, he has successfully completed numerous challenging projects. Some notable structural and mechanical engineering design projects associated with the theatrical industry that Tom was the engineer-of-record include the Overture Center for the Arts (Madison, WI), JAZZ at Lincoln Center (New York, NY), Adrienne Arsht Center (Miami, FL), Dr. Phillips Performing Arts Center (Orlando, FL). The highlight of his career was the engineering design of the rotating beacon housed in the last spire of One World Trade Center (New York, NY).
Additionally, Tom has engineered numerous lifeline safety systems for such clientele as the Cargill Salt Mine (Lansing, NY) and ALCOA Aluminum Processing Facility (Massena, NY).
Tom is also actively involved with the performance of forensic engineering services for Nationally recognized Insurance Companies and Claim Agencies.
A highlight in Tom's career occurred in 2017 where he received RIT's Distinguished Alumnus Award for the College of Applied Science and Technology.