David López defends MS Thesis
February 19, 2022
David López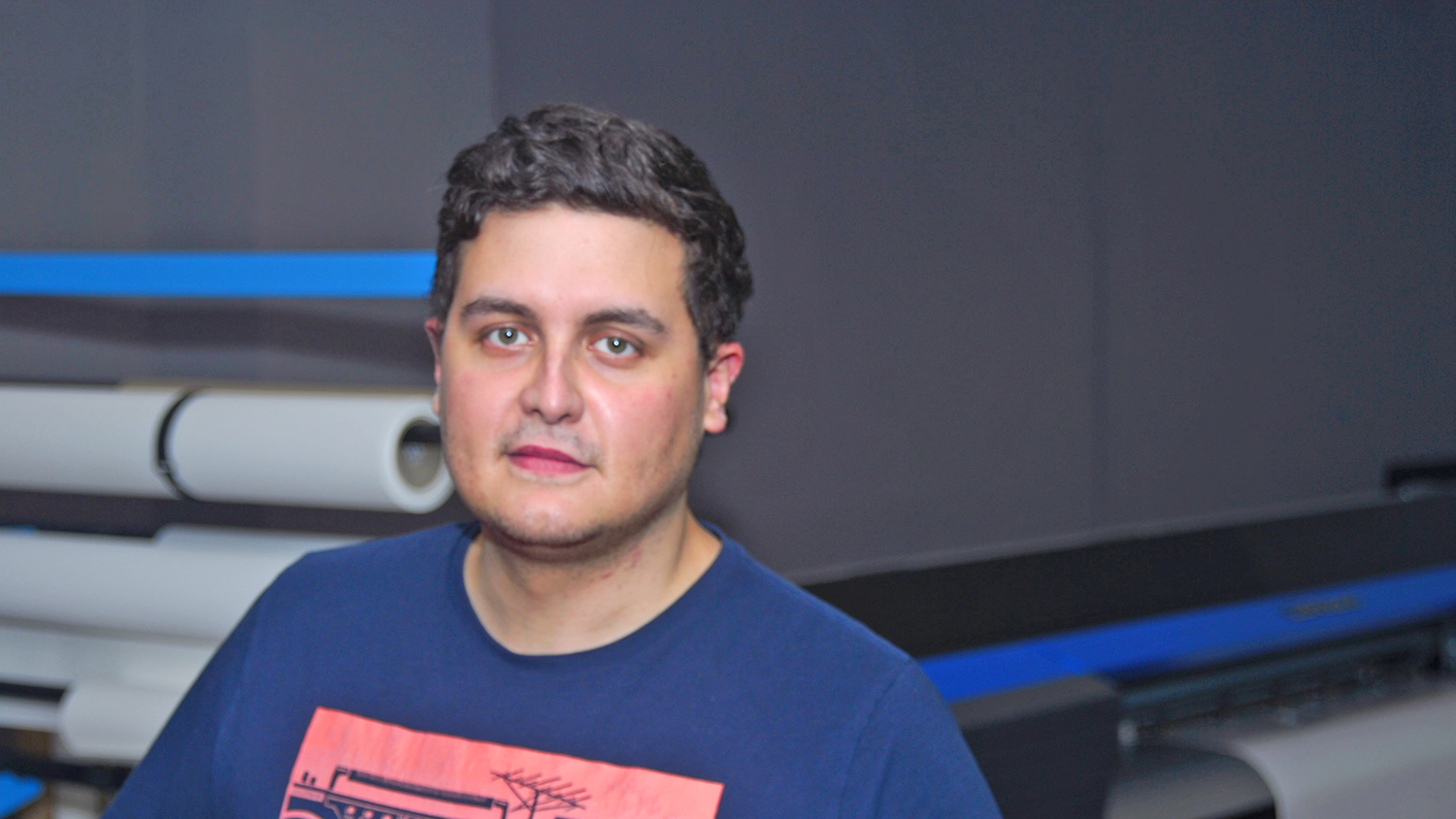 Innovative technologies drive commerce through their ability to enable applications that enhance existing markets and create new ones. These new technologies represent fertile ground for researchers to test them in areas often overlooked by the innovators but are crucial to practitioners.
It is in this spirit that David López conducted his thesis research in the Master of Science program in the Department of Graphic Media Science and Technology (GMST) in the College of Engineering Technology at RIT. With a keen interest in imaging, specifically inkjet printing, López evaluated the lightfastness of traditional water-based inkjet inks versus latex inkjet inks and recently defended his research to earn his MS degree.
Latex-based inkjet inks were developed specifically to enable thermal inkjet printers to apply to a wider array of substrates, particularly in the signage market. This allows thermal inkjet to address applications in an area where piezo-electric inkjet technologies realized a historical advantage. After an extensive literature review, López concluded that there was scant information about the fade-resistant characteristics of the latex-based inks compared to traditional water-based inks, thereby establishing the need for the study.
Using established experimental methods to evaluate lightfastness, López subjected printed samples to accelerated aging in a xenon-arc chamber specifically designed for this application. His experiment concluded that the latex-based inks outperformed the traditional water-based inks in terms of lightfastness, especially with magenta and cyan.
Dr. Gregory S. D'Amico, the Gravure Endowed Chair in GMST, served as the primary thesis advisor. D'Amico states: "David's interests and work ethic combined to produce this meaningful study. His persistence and dedication resulted in a significant contribution to the field."
An accomplished photographer, López holds a BFA degree from RIT's School of Photographic Arts and Sciences in the College of Art and Design. He currently works at the Printing Applications Lab (PAL) at RIT. PAL supports the international printing and imaging industry with research, certification programs, product auditing, and assistance with product development. López's background in photography and expertise gained in his MS experience at GMST combine to make him uniquely qualified for his responsibilities at PAL. He plans on using his unique skill sets in his future career when he returns to his native Colombia later this year.
---