Veterans Day Breakfast
RIT's 12th Annual Veterans Day Breakfast
Friday, November 10th 2023
8 a.m. to 10 a.m. 
RIT Gordon Fieldhouse
Held on or before Veterans Day each November, it is free and open to the entire community. It is our "salute" to veterans and their families, our way of saying thank you for your service, thank you for your sacrifice.
Dr. Barry Culhane, RIT Retiree and Vietnam-era veteran has said, "The breakfast is a way to acknowledge the service of all veterans affiliated with RIT and special guests from the Greater Rochester community who work to serve veterans and their families every day."
Registration Open
Keynote Speaker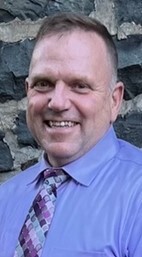 Maj. Gen. Timothy T. Lunderman retired from the Air Force in June 2022 after 32 plus years of faithful service. Lunderman's leadership and work experience is extensive and includes service in the National Guard Bureau (NGB), Department of Defense Joint Staff, United States Cyber Command (USCC), Headquarters Air Force (HQ), Air Force Space Command, the National Reconnaissance Operations (NRO), North American Command (NORAD) and supporting combat operations flying front line fighter aircraft.  His civilian experience includes eight years working in various jobs in the information technology industry and currently, he is a pilot for United Airlines.

Maj. Gen. Lunderman has commanded over 4500 flight hours in the T-37, A/T-38, F-15C, F-16, Boeing 727, 737, 767, 777 and Airbus 320 aircraft. He has flown combat missions in support of operations Northern Watch, Southern Watch, Noble Eagle, Iraqi Freedom and Enduring Freedom. He earned his commission from Rochester Institute of Technology, Reserve Officer Training Corp in 1989. Both he and his daughter are proud RIT Alumni.
Awards
Service after Service Award is given annually at the Veterans Day Breakfast to a veteran who has demonstrated a steadfast commitment of service to others following their military service.
Veterans Upward Bound Resiliency Award is given annually to a graduate of the VUB program who has demonstrated perseverance, overcoming obstacles while making meaningful impacts in their education and on others in the community.