Saunders College names Mark Davitt, CEO of ConServe, recipient of 2021 Vanden Brul Award
2020 winners, Sue Butler and Tracy Till, will also be honored at this year's ceremony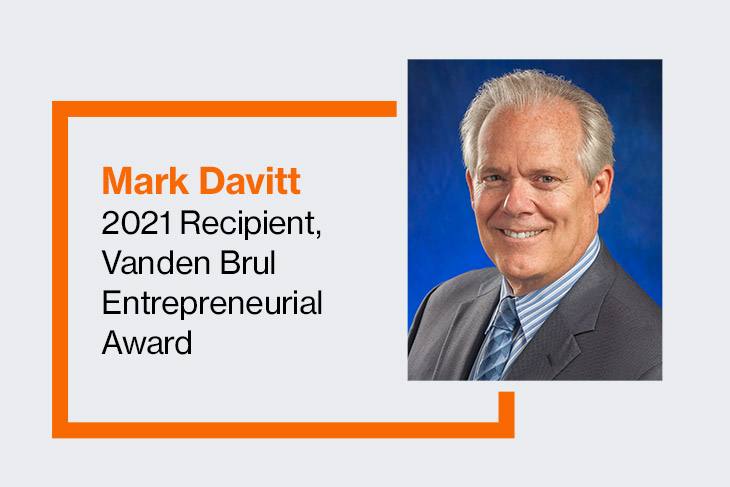 Mark Davitt, founding CEO of ConServe, has been named the 2021 recipient of the Herbert W. Vanden Brul Entrepreneurial Award, presented by Saunders College of Business at Rochester Institute of Technology.
The award, created in 1984, is annually given to a successful individual or individuals who developed a business that improved the Rochester economy or whose innovative management skills have changed the course of an existing business.
Davitt founded ConServe in 1985, where he has served as president and CEO for more than 30 years. ConServe, or Continental Service Group Inc., provides accounts receivable management and collection services specializing in customized recovery solutions for their clients.
This year, the business was recognized with a 2021 Workplace Wellness Award by Rochester Business Journal, a 2021 Better Business Bureau Torch Award for Ethics, and named one of the best places to work in collections in 2021 by insideARM and Best Companies Group.
Through ConServe's Jeans for Charity and matching gift programs, the business has donated to not-for-profit organizations in the Rochester area since 2008. To date, ConServe has donated more than $1 million to local community organizations.
Prior to founding ConServe, Davitt worked at RIT for several years as associate bursar before leaving to start his business. He and his wife established the Mark and Maureen Davitt Graduate Education Endowed Scholarship in 2019 with a $500,000 gift to the university. The scholarship helps graduates from the Rochester City School District pursue advanced degrees.
"The Vanden Brul award is one of Rochester's best traditions of celebrating top business leaders," said Saunders College Dean Jacqueline Mozrall. "This year we are excited to honor Mark Davitt, who demonstrates the ideals of successful entrepreneurship, corporate social responsibility, and a commitment to the Rochester community."
Davitt will be honored at the Vanden Brul Entrepreneurial Award Luncheon at Locust Hill Country Club on Sept. 8.
Saunders College will also honor RIT students with the Hebert W. Vanden Brul Student Entrepreneurial Award. This award recognizes outstanding RIT undergraduate or graduate students who have demonstrated the potential to become successful entrepreneurs.
Three student finalists will be honored this year: Hunaina Abid, a fourth-year mechatronics engineering technology major from Kashmir; Ben Garvey, a 2021 graduate from RIT's School of Individualized Study from Derby, N.Y.; and Nikolas Kelly, a 2020 graduate of RIT's supply chain management program from Raytown, Mo.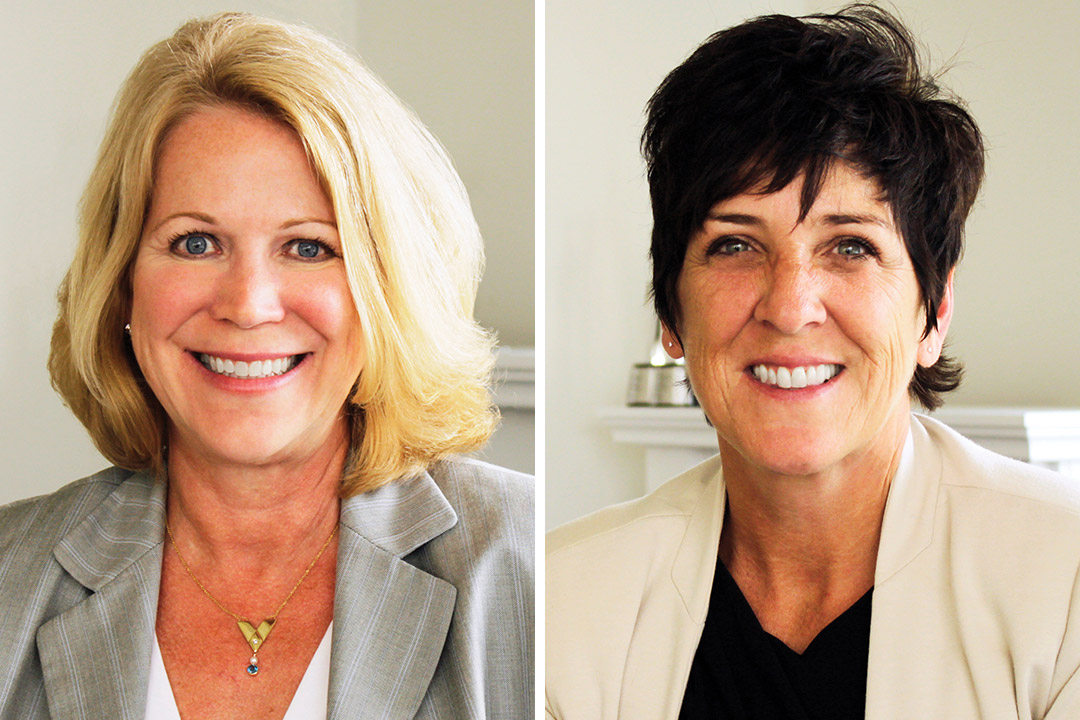 Due to the COVID-19 pandemic, last year's Vanden Brul Award recipients will also be honored at this year's luncheon. Sue Butler, retired board chair and co-founder and former co-CEO of Butler/Till, and Tracy Till, president of T4 Verge Inc., and board chair and former co-CEO of Butler/Till, were named co-recipients of the award in 2020.
Also being honored are the 2020 student recipients: Hansel Leal, a computing and information technologies major from Miami Gardens, Fla.; Elise King, a 2020 graduate of RIT's mechanical engineering program from Pittsburgh; and Andrea Gonzalez Esteche, a 2020 graduate of RIT's industrial design master's degree program from Paraguay.
Past Vanden Brul recipients include Dutch Sommers, CEO of Graywood Companies, Jasco Heat Treating and Jasco Pharmaceuticals LLC; Joseph Lobozzo, former CEO of JML Optical; John Smith, IT serial entrepreneur; Ronald Ricotta and Michael Nuccitelli, co-owners of Century Mold Inc. and Parlec Inc.; the late Ernest J. Del Monte Sr., E. J. Del Monte Corp.; William K. Pollock, Optimation Technology; Kitty Van Bortel, Van Bortel Group; Thomas Bonadio, founder and chief executive of The Bonadio Group; the late Robert Wegman, Wegmans Food Markets Inc.; and E. Philip Saunders, Saunders Management Co. Inc.
More information about the Vanden Brul award is available on the Saunders College website.
Topics