Student Advising and Support
In the School of Individualized Study, our academic advising process is all about you. We want to get to know you and your interests. What are your career goals? What do you want out of your education? By getting to know who you are and what you want to do, we can help you craft an educational journey that's personalized to your aspirations. Together, we'll select courses and design your curriculum. And as you progress through your degree requirements, we'll guide and advise you along the way.
Our advising process is continual, high-touch, and customized to your individual career goals. We'll help you:
Advising Team
Academic advising in the School of Individualized Study, and across RIT, is a support network focused on students' academic success, persistence toward educational and career goals and on-time graduation. In SOIS, our advising goal is to connect you with the appropriate people, places, opportunities, and resources, enabling you to derive the greatest possible benefit from their RIT experience. 
From the time students step onto campus until graduation, they receive the type of one-on-one interaction with an advisor that enriches their academic experience.
University Advising Office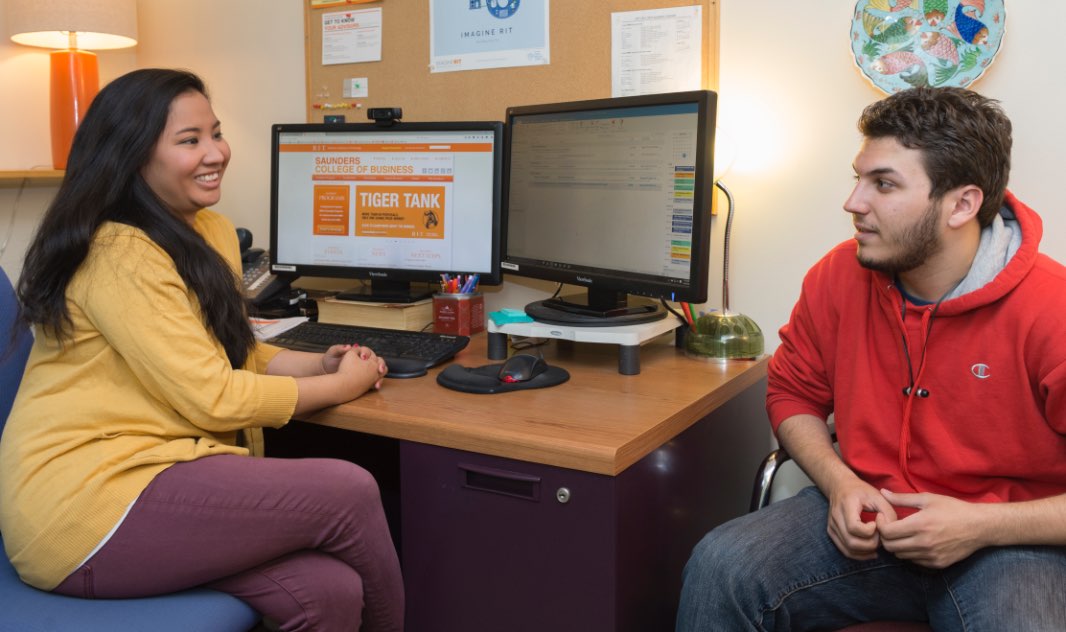 The University Advising Office is an excellent resource for general questions related to academic advising at RIT. If any member of the RIT community--student, faculty, or staff--needs assistance with advising related issues, the University Advising Office is a great resource. If you are unsure of who your advisor is or have general advising questions we are here to help you.
Learn more on the University Advising Office website.