School of Individualized Study 2020-2021 Distinguished Alumna: Luticha Andre Doucette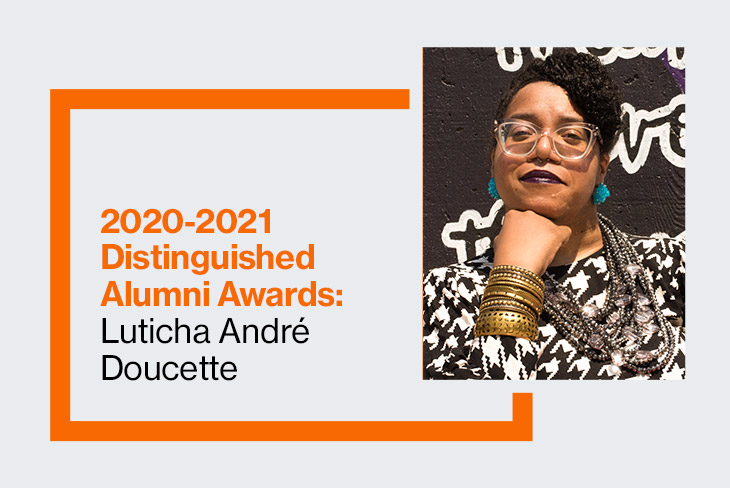 The Distinguished Alumni Awards are presented annually by each of RIT's nine colleges and the School of Individualized Study to alumni who have performed at the highest levels of their profession or who have contributed to the advancement and leadership of civic, philanthropic, or service organizations. It is the highest award an RIT college can bestow upon its alumni.
The 2020-2021 recipients will be honored during a virtual ceremony on April 29. Learn more and register for the event.
Luticha André Doucette '14 (applied arts and sciences)
Owner of Catalyst Consulting
What is your favorite RIT memory?
"Wow, honestly, I really enjoyed talking with friends after lab. Making connections that last to this day are the most important to me."
What is your career highlight?
"Becoming my own business owner. Helping organizations and people look at themselves with an equity lens and seeing them transform is amazing for me."
How did RIT help prepare you for success?
"My education helped me hone my critical thinking skills, as well as my ability to deal with ambiguity. Furthermore, I can easily identify how to 'get to the work' quickly and with accuracy. This is a needed skill in today's world."
What does being an RIT alumna mean to you?
"It means you're part of a network of skilled people who are also OK with being nerdy and odd. This uniqueness is so needed."
Topics