Snow much fun planned for RIT's FreezeFest '22
Ovation: RIT Performing Arts Showcase among the new activities this year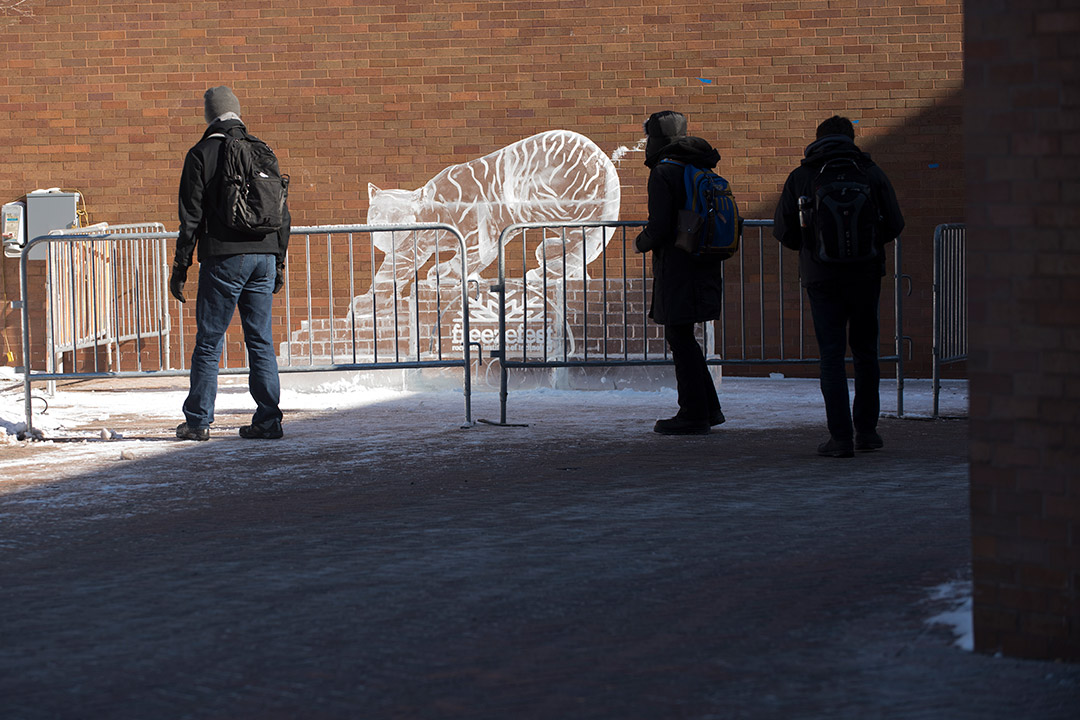 This time of year is statistically the coldest in Rochester, so when better for winter enthusiasts to enjoy skiing and snowboarding trips, ice skating, and hockey games?
And those who enjoy warmer environments can partake in museum and gallery tours, movies, basketball games, and more during this year's 10-day FreezeFest, beginning Friday through Feb. 6.
"The goal of FreezeFest is to bring the RIT community together in new ways to celebrate Rochester's cold and snowy months," said Bill St. Jean, associate director for campus programs. "Since its inception in 2010, FreezeFest has brought students and the RIT community together for an assortment of winter-themed programs and events."
One of the more popular features students enjoy during FreezeFest is the swag that is given away. The Student Life social media pages will provide up-to-date information on FreezeFest activities and where you may receive winter gear, including hats, gloves, shirts, and socks.
"Winter can be rough between the cold and schoolwork stress, so events like FreezeFest are even more impactful," said Rachel DeTone, a fourth-year graphic design major from Marlton, N.J., and the director for the RIT College Activities Board. "It's important to give students a chance to unwind, hang out with each other, and get some free goodies. Every year, FreezeFest ends up being such a joy to be a part of. Seeing the months of hard work and planning come together on its own is very satisfying."
Although some events are already sold out, there are plenty of other activities scheduled. New this year is Ovation: RIT Performing Arts Showcase, where 15 performances will compete for cash prizes. The competition will be held 7-9 p.m. Friday, Feb. 4, in the Robert F. Panara Theatre in Lyndon Baines Johnson Hall.
All events, unless otherwise mentioned, are free and open to the RIT community.
For the latest information, go to the FreezeFest website.
Other scheduled events include:
Friday, Jan. 28: 
Saturday, Jan. 29:
 Sunday, Jan. 30:
Monday, Jan. 31:
Tuesday, Feb. 1:
Wednesday, Feb. 2:
Thursday, Feb. 3:
Friday, Feb. 4:
Saturday, Feb. 5:
Sunday, Feb. 6:
Topics