RIT named a top U.S. school for international students with post-graduation employment
The Student and Exchange Visitor Program ranks RIT in two optional practical training lists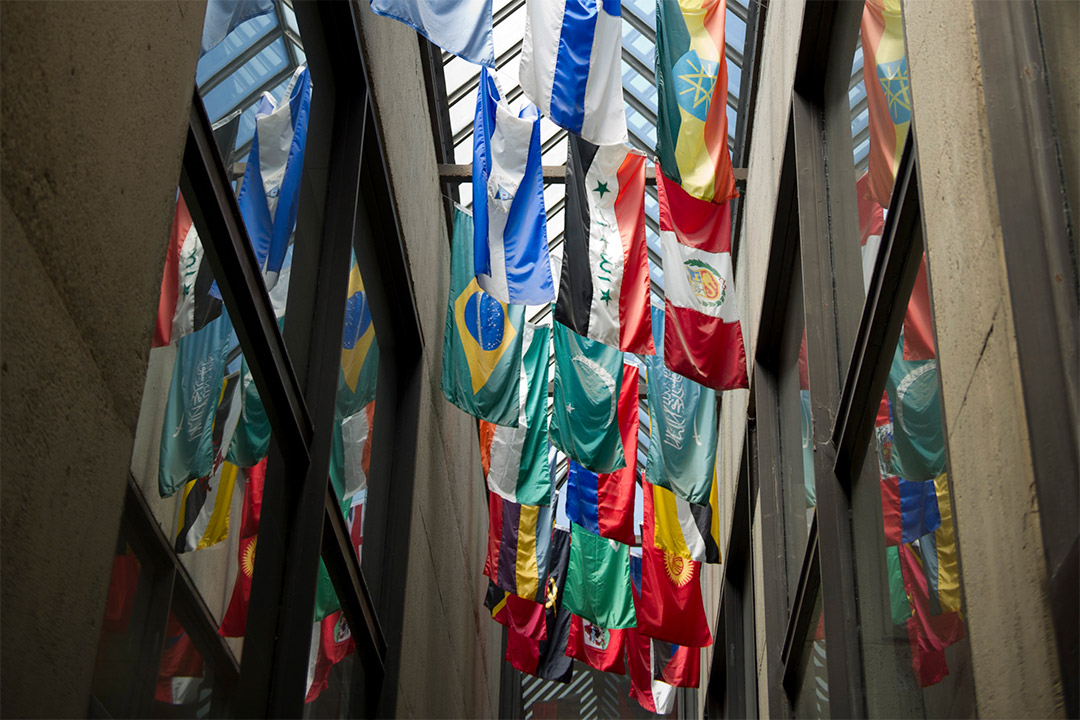 Rochester Institute of Technology has been ranked among the top U.S. schools for international students to engage in post-graduation employment in both STEM and non-STEM fields. The Student and Exchange Visitor Program named RIT one of the top 100 schools in two lists related to pre- and post-graduation optional practical training.
Nonimmigrant students enrolled in U.S. schools can participate in various types of practical training related to their fields of study after graduation known as optional practical training (OPT). Students can participate in post-completion OPT for a year after their program end date and qualifying students with science, technology, engineering, and mathematics (STEM) degrees can receive a 24-month extension known as STEM OPT. RIT ranked No. 54 on the list of schools with OPT authorizations and No. 50 on the list of schools with STEM OPT authorizations. The complete rankings are posted on the Student and Exchange Visitor Program webpage.
Jeffrey Cox, RIT's director of International Student Services, said that RIT's experiential learning opportunities such as co-op provide a foot in the door of the U.S. job market for many international students that often leads to offers post-graduation. He also said that these lists show that RIT's international students go on to contribute in important ways to the U.S. workforce and economy.
"Our students are working in every sector of the U.S. economy," said Cox. "They bring a diversity of thinking to our American businesses. When you have people coming in from other countries, it adds a competitive advantage for American businesses to have global thinkers on their teams."
According to the list, in 2019 RIT had 911 students employed through OPT and 659 students employed through STEM OPT. The data was pulled from the Student and Exchange Visitor Information System.
Learn more about RIT's international students and global exchange programs.