Horseheads Resident Wins Prestigious Fellowship
American Society for Microbiology selects Sebastian Ramirez for award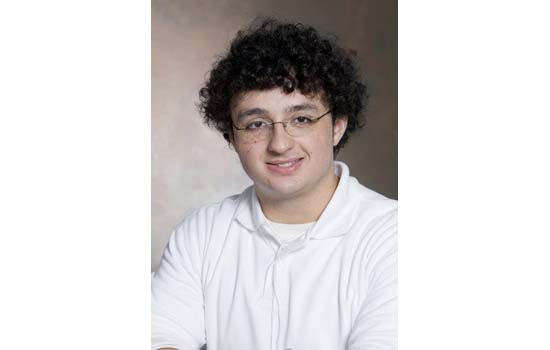 Horseheads, N.Y., resident Sebastian Ramirez has won an Undergraduate Research Fellowship from the American Society for Microbiology.
Ramirez, a third-year biochemistry major at Rochester Institute of Technology, is the son of Carlos and Magaly Ramirez of Horseheads.
The fellowship, formerly known as the ASM Minority Undergraduate Research Fellowship, encourages underrepresented undergraduate students to pursue graduate degrees in microbiology. Fellows have the opportunity to conduct full-time summer research at their university or at a host institution in the United States with an ASM mentor.
Ramirez is working with his mentor, Suzanne O'Handley, associate professor of chemistry at RIT, on structural characterization of microbial nitrophenyl phosphatase family members of the HAD superfamily.
"Our lab studies enzymes—proteins that catalyze chemical reactions—of the HAD and Nudix Hydrolase superfamilies," Ramirez says. "The superfamilies are simply a classification of evolutionarily related proteins that carry out similar functions in the cell. Learning more about these proteins can provide scientists with a better understanding of the mechanisms that bacteria use to infect an organism and the evolution of life on earth."
Ramirez will receive up to a $3,500 stipend, a two-year ASM student membership and reimbursement for travel expenses to the 2010 ASM General Meeting in San Diego, Calif. He will have the opportunity to submit his research results for possible presentation at the general meeting.
The American Society for Microbiology is the oldest and largest single biological membership organization, with over 40,000 members worldwide.
Rochester Institute of Technology is internationally recognized for academic leadership in computing, engineering, imaging technology, and fine and applied arts, in addition to unparalleled support services for students with hearing loss. Nearly 16,450 full- and part-time students are enrolled in more than 200 career-oriented and professional programs at RIT, and its cooperative education program is one of the oldest and largest in the nation.
For two decades, U.S. News & World Report has ranked RIT among the nation's leading comprehensive universities. RIT is featured in The Princeton Review's 2009 edition of The Best 368 Colleges and in Barron's Best Buys in Education. The Chronicle of Higher Education recognizes RIT as a "Great College to Work For."
Topics