October 3, 2022
by Luke Auburn
RIT Observatory hosting open house for the Rochester community
The free event allows visitors to use the observatory's telescopes for star and planet gazing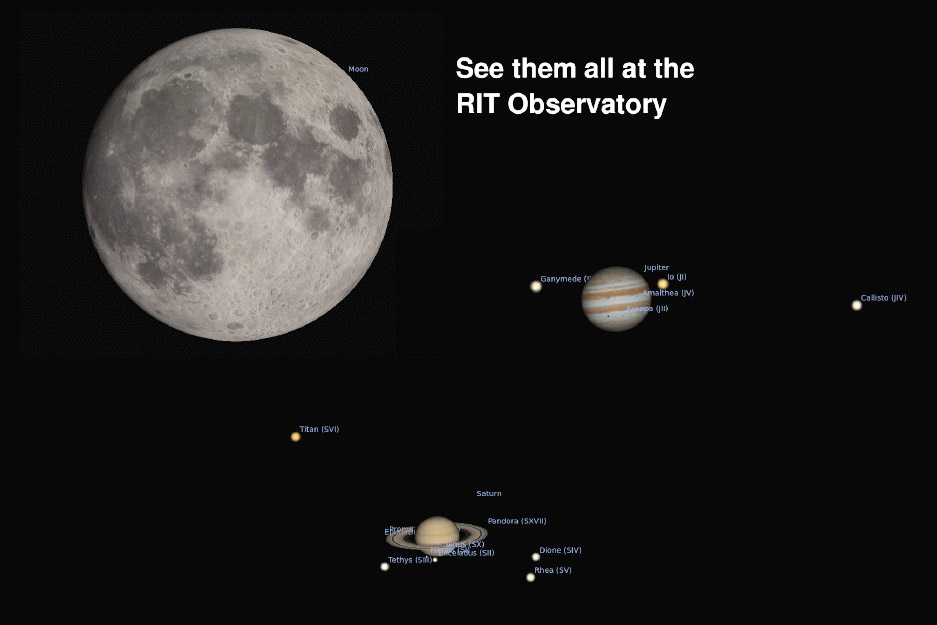 Rochester Institute of Technology is inviting the community to a guided look at the moons of Jupiter, rings of Saturn, and craters on the moon. The RIT Observatory will host an open house from 9 to 10:30 p.m. on Saturday, Oct. 8, that is free and open to the public.
Visitors will be able to use the RIT Observatory's telescopes to observe three big targets: Jupiter, Saturn, and the moon. In addition to the planets, members of the RIT Observatory will show participants how to recognize constellations and answer space-related questions.
Attendees are encouraged to dress warmly and bring a flashlight or smartphone. The RIT Observatory is located just off the RIT campus at 645 John St., Rochester, N.Y. 14623. Registration is not required.
The event is weather dependent and organizers will make a final decision on whether or not the event will proceed at noon on Oct. 8. Check for updates on the RIT Events webpage.