RIT Professor Exchanges Physics Lab for Improv Stage
Benefit performance to support local liver transplant patients' fund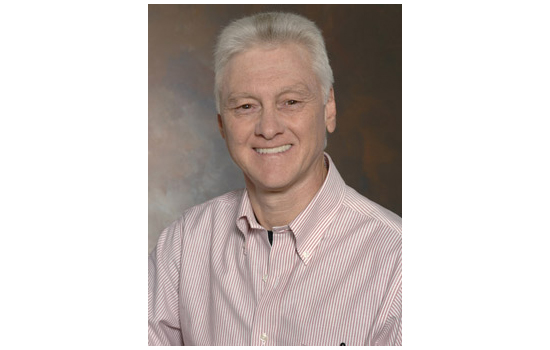 Very few physicists could be called "village idiots" especially when discussing laws of thermodynamics or the theory of relativity. Yet, for Rochester Institute of Technology professor Roger Dube, away from the classroom he wears that title proudly and with the humor necessary of a true improv player as a member of Rochester's Village Idiots Improv Comedy troupe.
Dube, research professor in the RIT College of Science's Chester F. Carlson Center for Imaging Science, will be involved in two end-of-summer programs with the troupe, a culmination of a summer-long competition, the Improv Comedy Championship. Dube and the Village Idiots Improv Comedy Troupe will give a public performance to benefit transplant patients at the University of Rochester Medical Center at 8 p.m. this Saturday, at the Village Idiots Studio in Village Gate Square at 8 p.m.
There are techniques and exercises that the actors call upon to draw out an individual actor's style, Dube explained. The give-and-take between troupe and audience is most compelling when the audience gives the topic spontaneously and the actors begin, with one actor giving an offer—that first line of what will become an amusing story. The actual story that the troupe builds on stage is improvised completely, but through different techniques, clues, body language and time-honored elements of the genre—as well as a little bit of fear thrown into the process—the group builds a compelling story one mystery line at a time.
"The best moments are when the audience just cracks up. There are no lines to memorize, characters are totally fluid," says Dube when asked about the fear-factor. "You don't know what's coming. When the audience members thank you afterwards saying how much they enjoyed the show, you get a tremendous sense of accomplishment."
When the Dube family moved to Rochester a year ago after 15 years in Boca Raton, Fla., they were teased that they were moving in what seemed like the wrong direction, weather-wise. While looking for ways to get to know his new city and what it had to offer him and his family, Dube accompanied his wife, Jeri, to an open audition for the improv group. Long involved in acting since her childhood, Jeri was looking to continue in local theater productions.
While she was auditioning, however, the director saw Dube off to the side reading a book, and needing another foil for the actors, asked if he would fill in for a scene. Ironically, after the auditions were finished, the husband-wife duo would both be asked to participate. It became even more of a family affair when their teenage son, Jordan, tagged along on the next trip, tried out, "and they liked him just as much!" says Dube.
They all have made Rochester and RIT home, preferring the good-natured uncertainty of improv theater to the uncertainty of Florida hurricanes.
As a professor and researcher, Dube finds there are some commonalities with an improv audience and a physics classroom filled with undergraduates. Although he does not consciously call upon improv techniques, a faculty member often resorts to throwing out offers in the form of rhetorical questions to the class to elicit comments or questions related to the concepts.
"You're always improvising, you have to flow, you don't know what they'll ask," he says when referring to students in the classroom and theater audiences. "The improv environment is so liberating, it encourages you to be creative, instinctual and engaging."
The troupe performs weekly with some additional shows on Saturday over the summer months. They work out of a studio at Village Gate. The troupe and audiences have grown. When Dube auditioned a year ago there were eight actors. Today, rehearsals can involve 15 or more improvisers, with more auditioning each week.
WHAT: Village Idiots Improv Comedy Troupe performance
WHEN: 8 p.m., Aug. 29
WHERE: Village Idiots Studio, Village Gate Square, 274 N. Goodman St.
COST: $25 for limited premium seating and $15 at the door for general seating. A special advanced ticket rate of $10 for general seating is available until Aug. 25 if purchased through the Village Idiots Improv comedy club website.
CONTACT: For more information, call 797-9086.