RIT Professor Recognized by the American Chemical Society
Thomas Smith named in the first class of ACS Fellows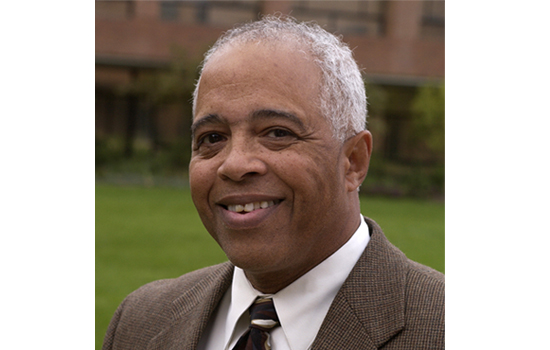 Thomas Smith, professor of chemistry and microsystems engineering at Rochester Institute of Technology, was recognized in the inaugural class of Fellows of the American Chemical Society during the organization's 2009 annual meeting Aug. 17 in Washington, D.C.
Smith is one of only 162 scientists out of 152,000 society members selected in the inaugural class of the ACS Fellows Program created last December. The honor of a fellow designation is bestowed on ACS members who have achieved excellence in scientific/professional accomplishments and service to the ACS. Smith was recognized for his broad ranging research in polymer chemistry, nanomaterials and electronic materials, and for his service to the society on national and local levels throughout his 40-year career.
Currently a member of the ACS Society Committee on Education and the Graduate Education Advisory Board, Smith is also a past chair of the ACS Division of Polymer Chemistry and the Rochester Section of the ACS.
"I'm very proud to be among the fellows named in this first group," Smith says. "There are some famous people there. To be in that group is a real honor."
Smith, a former research fellow at Xerox Corp., joined RIT in 2002, where he built the Imaging Materials Laboratory in the College of Science. Smith is a professor of chemistry and microsystems engineering, and a member of the faculty of the Chester F. Carlson Center for Imaging Science.
Founded in 1876, the American Chemical Society is the largest scientific association in the world.
Topics