April 23, 2021
by Luke Auburn
RIT researchers using drones and artificial intelligence to help assess crop growth
National Science Foundation awards Assistant Professor Guoyu Lu $583,000 for new project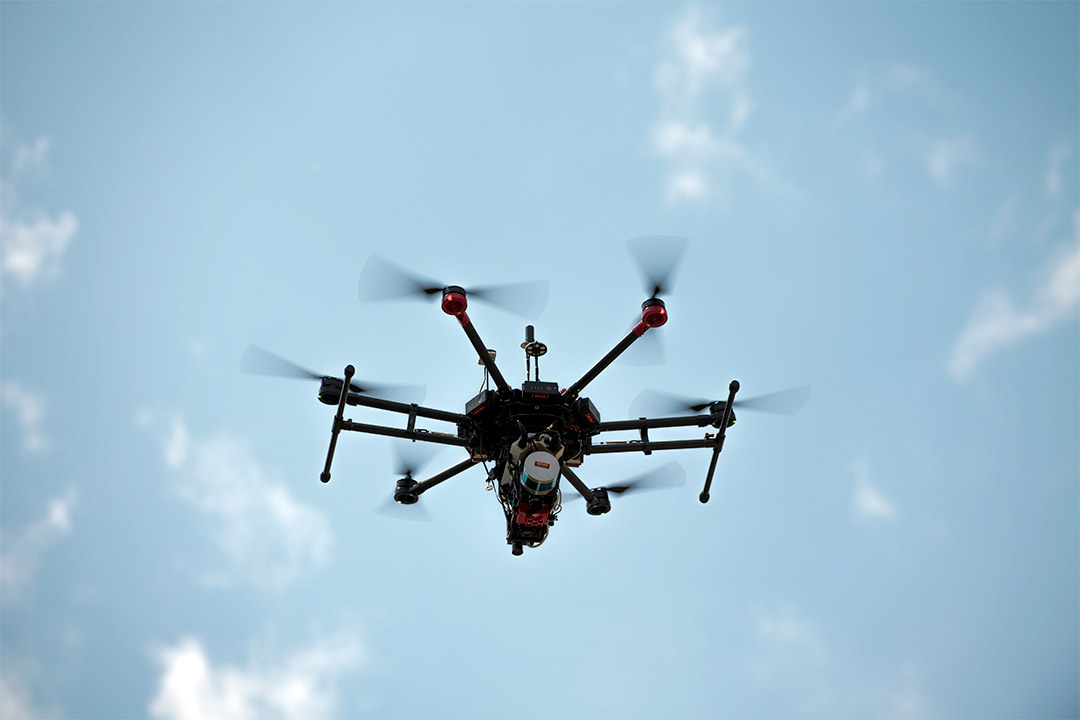 Researchers at Rochester Institute of Technology are exploring ways to use drones and artificial intelligence to help farmers and other users assess how well fields of crops are growing. The National Science Foundation awarded Guoyu Lu, an assistant professor in RIT's Chester F. Carlson Center for Imaging Science, more than $583,000 to spearhead the project.
The researchers are aiming to create a cost-effective and accurate 3D reconstruction sensing system that can be equipped on unmanned aerial systems. Current systems make use of heavy and expensive 3D Light Detection and Ranging (LiDAR) systems, which require big and expensive drones to fly. But by making use of lighter, less expensive 2D LiDAR systems and developing deep neural networks, the researchers hope to bring the cost from about $500,000 for current systems to just a few thousand dollars.
"Quite a lot of farmers want to use imaging systems on drones, but currently it's expensive and inconvenient," said Lu, principal investigator of the grant. "By reducing the weight of the sensor, we can use smaller, less expensive drones that fly quicker and over a much larger field."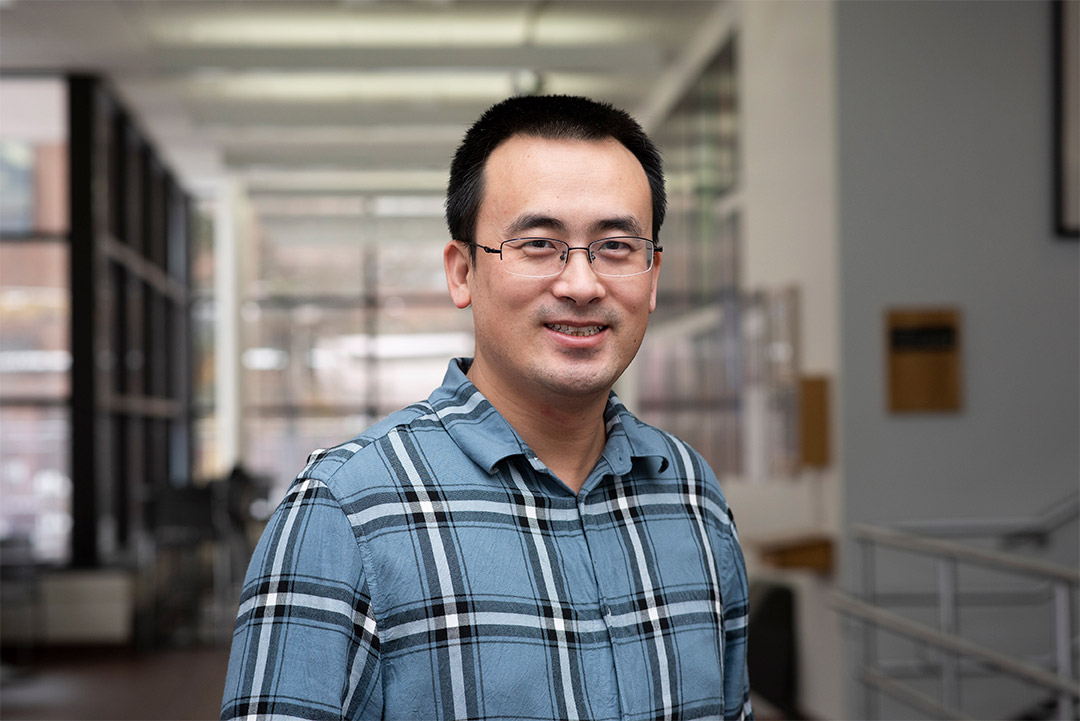 A. Sue Weisler
Lu is collaborating with co-PI Professor Jan van Aardt on the three-year project and will enlist RIT graduate and undergraduate students from the College of Science and other areas to help with testing, data collection, and other tasks. The first year will focus on developing the deep neural network that will reconstruct 3D models of the crops, in the second year they will begin developing the AI framework to make assessments about how well the crops are growing, and in the third year they will begin testing the system on several types of crops.
Some of the initial crops they plan to test include cotton, peanuts, corn, and soybeans, but they see this as something that could have widespread use for many different types of crops by farmers, breeders, agricultural researchers, and others.