RIT student delivers critical supplies to Maui fire victims
Biotechnology student Maximillian Balter has been air delivering supplies in his local community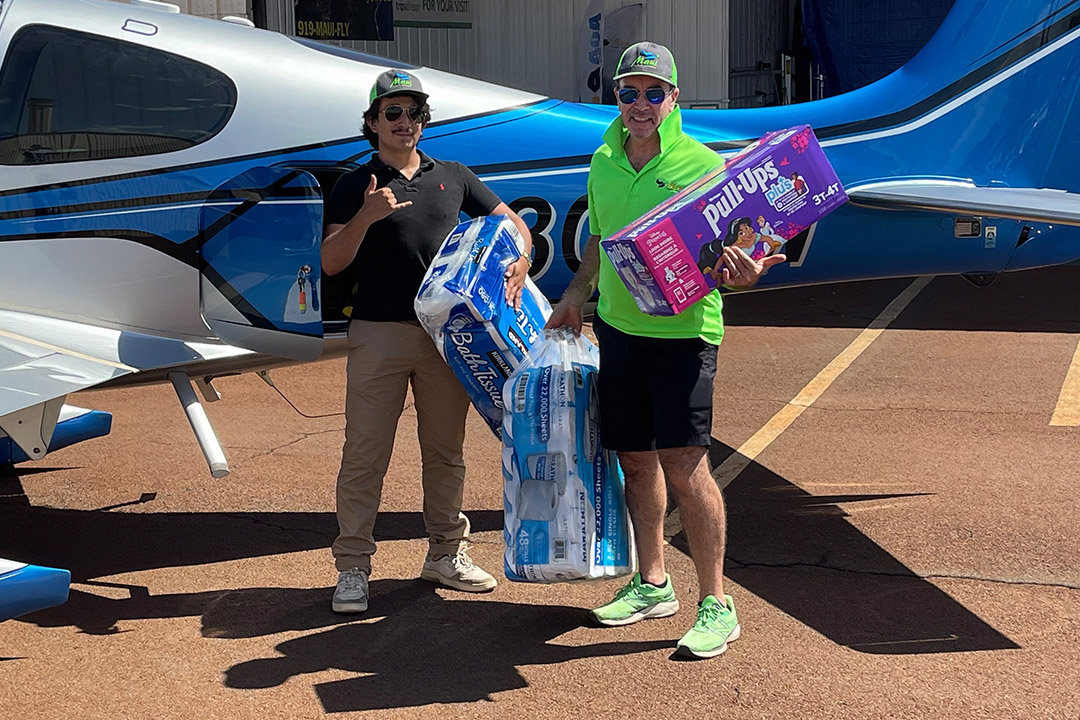 The recent fires that have devastated Maui have hit home for one Rochester Institute of Technology student.
Third-year biotechnology student Maximillian Balter, who is one of four RIT students from Maui, has been busy in the relief efforts. His family's company, Maui Flight Academy, took the initiative to air deliver supplies through the Kapalua airport, which is the only airport on the west side of the island.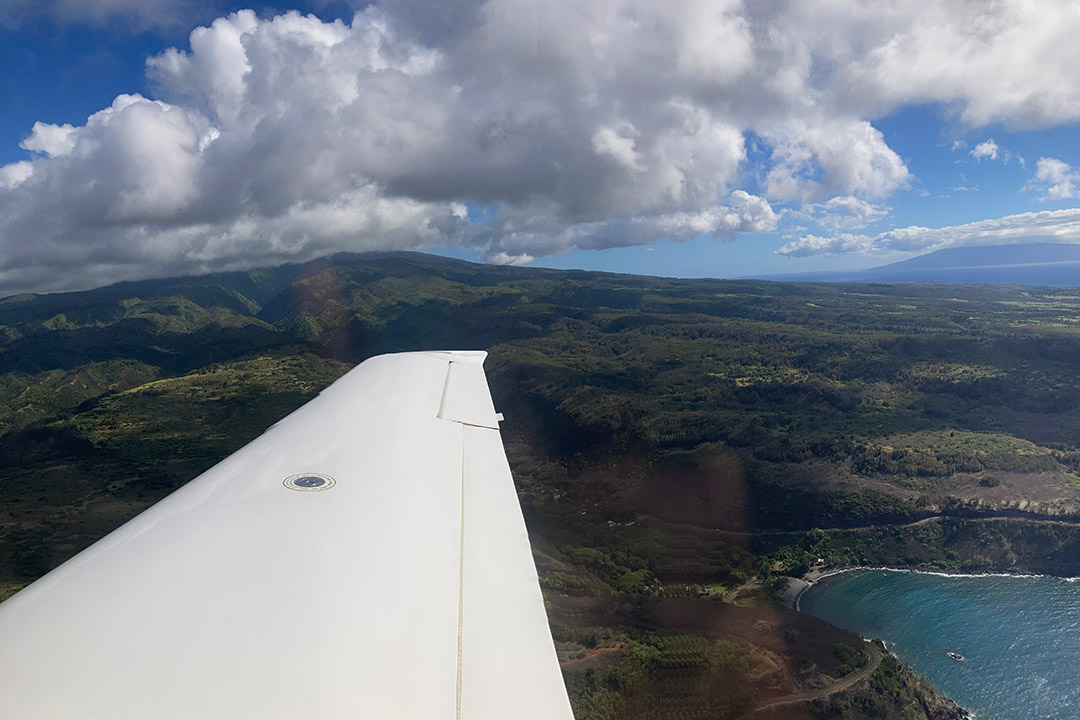 Provided by Max Balter
Balter himself is a student pilot and has been flying a Cirrus SR22 to deliver aid, including diapers and toys to families with young children and meat and vegetables to fire victims. On each of Balter's approximately 15-minute trips to the west side of the island, he is able to carry between 300 and 500 pounds of supplies, working around weather and the difficult geography.
"It was unreal to me see the damage that had taken place," Balter said. "Several restaurants, shops, and the wharf where I had spent so much time as a kid had ceased to exist overnight."
Balter said on the day of the fires, he had gone snorkeling in the morning on the south side of the island, where the winds were relatively calm.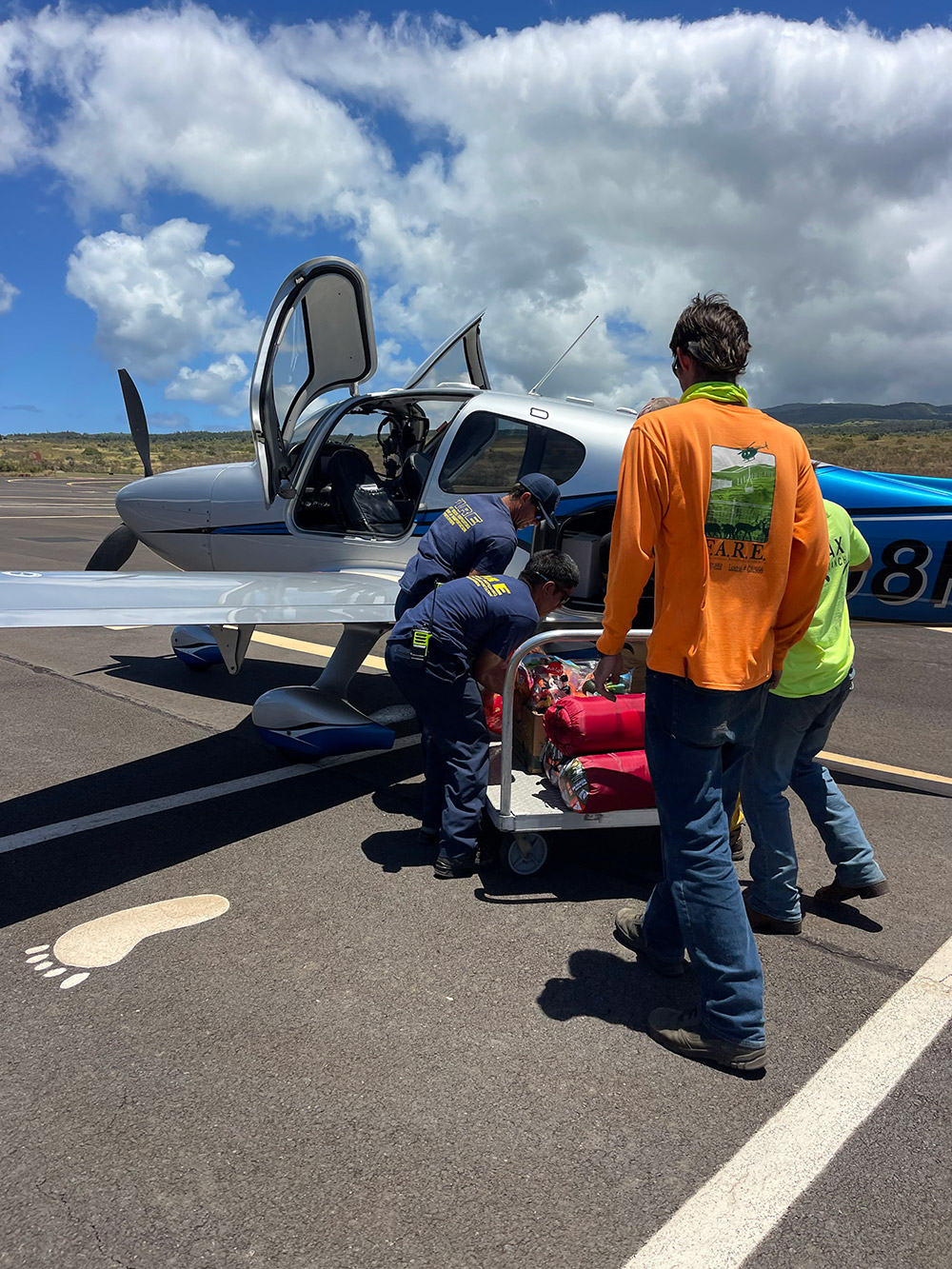 Provided by Max Balter
"I only found out when we received evacuation notices on our phones, due to another fire overtaking the eastern side of the island, about the horrifying fires on the west side," he said.
In the midst of tragedy, he said, Hawaiians have worked together to show their care, their strength, and their courage.
The disaster has also shown how small businesses, especially the general aviation community, are vital to disaster relief. Maui Flight Academy, along with Maui Brewing Company, immediately started coordinating relief efforts before the government was able to offer assistance.
"I feel honored to be born and raised amongst these upstanding individuals of the Maui community," he said. "I am blessed to be able to call them my 'Ohana.'"
Along with Balter, 30 other RIT students call Hawaii home. Balter, who learned about RIT during an internship in high school with pharmaceutical company Nektar Therapeutics, plans to arrive in Rochester on Friday. The fall semester starts on Monday.
Topics