May 9, 2022
by Luke Auburn
Rochester community invited to observe total lunar eclipse at RIT Observatory on May 15
The open house is free and open to the public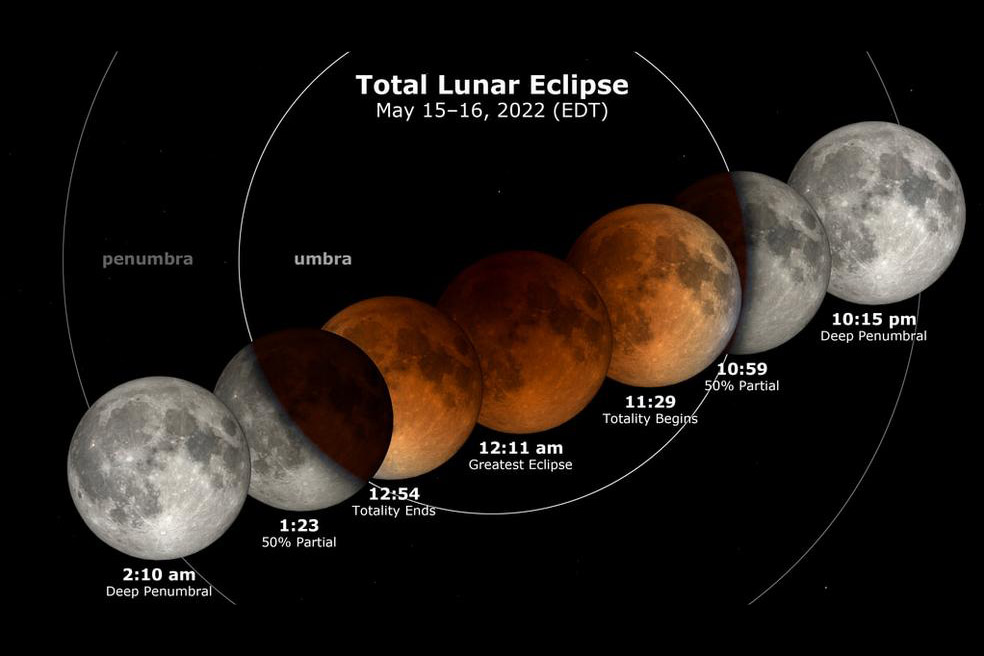 The moon will play hide-and-seek with the sun during a total lunar eclipse on Sunday, May 15, and Rochester Institute of Technology is inviting the community to come watch the moon as it tries to hide in the Earth's shadow. The RIT Observatory will host an open house from 10 p.m. to 12:30 a.m. on May 15 that is free and open to the public.
That night the full moon will slowly slide behind the Earth's shadow, growing dim and red over the course of several hours, before it gradually returns to normal. Attendees can enjoy the slow-motion spectacle by looking through the RIT Observatory's telescopes and binoculars. RIT College of Science faculty and students will be on hand to teach visitors how to recognize constellations and answer about the planets, stars, and space.
Attendees are encouraged to dress warmly and bring a flashlight or smartphone, as well as portable chairs. The event is weather dependent and organizers will make a final decision on whether or not the event will proceed at noon on May 15. Check for updates on the RIT Events webpage.
The RIT Observatory is located just off the RIT campus at 645 John Street, Rochester, NY 14623. Registration is not required. Details about RIT's COVID-19 protocols are posted on the RIT Ready website.